What is Mohamed Al-Fayed's net worth? Fans of 'The Crown' are curious about Dodi Fayed's father, Mohamed Al-Fayed's fortune.
Long before his son became the subject of global scrutiny as the new boyfriend of the late Princess Diana, billionaire businessman Mohamed Al-Fayed was making waves.
First, founding a shipping company in his home of Egypt and eventually becoming the owner of Hotel Ritz Paris, Al-Fayed's journey to wealth is enough to make anyone question where he is now.
Is Mohamed Al-Fayed still alive? What is his current net worth? And what about his remaining children? Keep reading for the answers to all of your burning questions about Al-Fayed.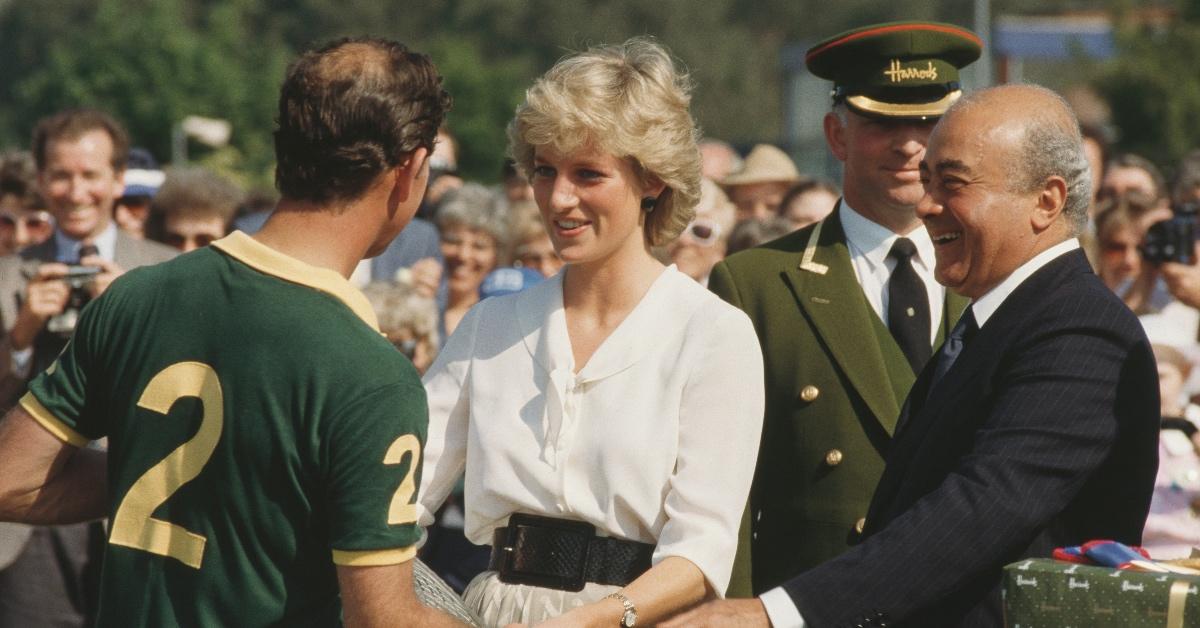 Is Mohamed Al-Fayed still alive?
Born in Alexandria, Egypt, Al-Fayed once claimed to be the son of wealthy cotton growers, but he later admitted to being the son of a school teacher, per The Independent.
Al-Fayed has four siblings: Ali, Salah, Soaad, and Safia. According to the BBC, he also later added the "Al" prefix to his name in the 1970s.
Currently, Al-Fayed is still alive at the age of 93. He is said to be living in the United Kingdom.
What is Mohamed Al-Fayed's net worth and how did he make his money?
Over the years, Al-Fayed has been involved with many high-profile businesses.
During their time living in Egypt, Al-Fayed and his brothers founded a shipping company before moving their headquarters to Italy with offices in London. He also briefly became interested in creating an oil refinery in Haiti but ultimately decided against it and moved to England full-time.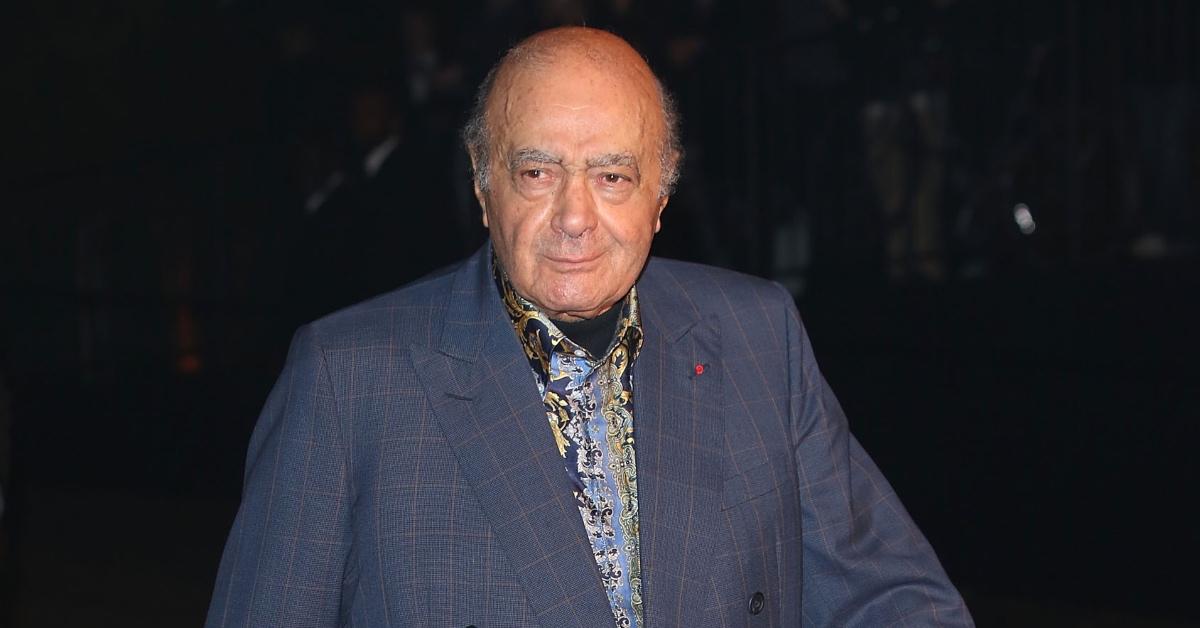 Following Al-Fayed's move to London in the 1960s, he also became a financial adviser to the Sultan of Brunei, according to Time Magazine. In 1979, Al-Fayed made his biggest purchase yet: the iconic Ritz Hotel in Paris.
In 1984, the businessman topped himself by purchasing the department store Harrods through a 30 percent stake in the House of Fraser Group with his brothers. The group eventually purchased the remaining 70 percent stake in 1985.
MOHAMED AL-FAYED Profile Summary
Businessman Mohamed Al-Fayed rose to prominence in the business world after founding a shipping company with his brothers in Egypt. After moving to England in the 1960s, Al-Fayed invested in a number of high-profile investments such as ownership of the Ritz Hotel, purchasing the House of Fraser Group, and more.
He became more widely known when his eldest son Dodi dated and tragically died in a car crash with the late Princess Diana.
Profession: Businessman
Net worth: $1.9 Billion
Birthdate: Jan. 27, 1929
Birthplace: Alexandria, Kingdom of Egypt
Birth name: Mohamed Fayed
Father: Unknown
Mother: Unknown
Marriages: Samira Khashoggi (m. 1954–1956), Heini Wathén (m. 1985)
Children: Emad El-Din Mohamed Abdel Mena'em Fayed (also known as Dodi), Jasmine Fayed, Karim Fayed, Camilla Fayed, Omar Fayed
In 2010, Al-Fayed sold his biggest business venture, Harrods department store, in order to "retire and to spend more time with his children and grandchildren," a spokesperson announced to The Guardian. Three years later, he also sold his soccer team, Fulham Football Club, to United States auto parts billionaire Shahid Khan, per CNN.
According to Forbes as of November 2022, it's estimated that Al-Fayed's current net worth is $1.9 billion.
How many children does Mohamed Al-Fayed have?
In 1954, Al-Fayed married Saudi Arabian author Samira Khashoggi, sister of arms dealer Adnan Khashoggi. During the couple's two-year marriage, they had one child: Emad El-Din Mohamed Abdel Mena'em Fayed, also known as Dodi. In 1985, he married Finnish socialite and former model Heini Wathén, and together they share four children: Jasmine, Karim, Camilla, and Omar.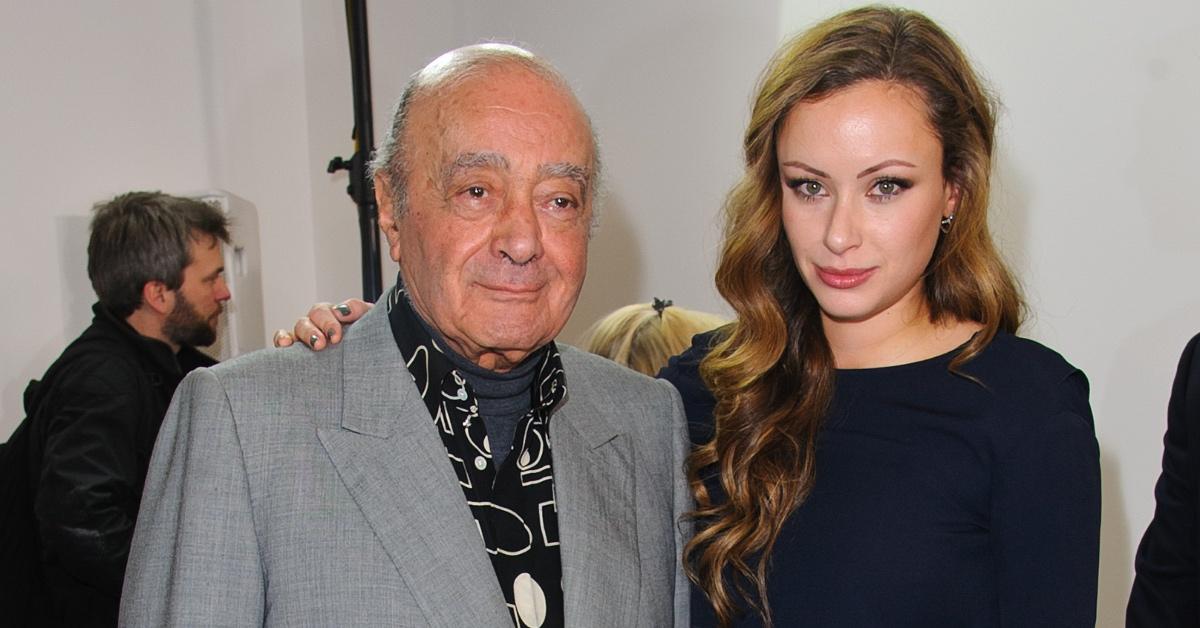 Tragically, Al-Fayed's eldest son Dodi died in the same 1997 car accident that killed Diana. Al-Fayed and Dodi met Diana at a polo match in the late 1980s, at which point she was still married to Prince Charles, according to biographer Sally Bedell Smith. The duo didn't pursue a relationship with one another until nearly a decade later, allegedly when they were vacationing in St. Tropez, per Today.
Today, it seems Al-Fayed is enjoying retired life with his family after experiencing great tragedy. Actor Salim Daw portrays him in Season 5 of The Crown, which is now available for streaming on Netflix.