What is N.R. Narayana Murthy's net worth? Rishi Sunak's father-in-law's fortune has already caused him problems.
In the United Kingdom, Rishi Sunak is the country's next Prime Minister. The move comes after Liz Truss resigned with just 44 days in office under her belt, enough to grant her a six-figure taxpayer-funded annual allowance for life.
Sunak, a conservative, will be the first person of color to ever hold the PM role.
However, Sunak's family, particularly his father-in-law, who happens to be an Indian billionaire, made making headlines way before Sunak landed the most prominent British political gig.
So, what is Sunak's father-in-law N. R. Narayana Murthy's net worth — and just how wealthy is his family? Keep reading for all the details.
Rishi Sunak's father-in-law is extremely wealthy thanks to his company, Infosys.
Rishi Sunak married his wife Akshata Murthy after meeting at Stanford in 2009. Murthy's parents, mother Sudha Murty and father N. R. Narayana Murthy, are practically Indian royalty.
N.R. Narayana Murthy has a reported net worth of $4.5 billion. He is India's 41st richest person and the 654th richest billionaire in the world, according to Forbes.
N.R. NARAYANA MURTHY Profile Summary
N.R. Narayana Murthy is the founder, chairman, and former CEO of Infosys, an Indian multinational information technology company. He is also the father-in-law of British prime minister, Rishi Sunak.
Profession: Founder of Infosys
Net worth: $4.5 billion
Birthplace: Karnataka, India
Birthdate: August 20, 1946
Education: National Institute of Engineering, Indian Institute of Technology
Marriage: Sudha Murthy
Children: 2
Murthy co-founded Indian tech giant Infosys in 1981. He has previously served on the board of companies like DBS Bank, Unilever, ICICI Bank, and New Delhi Television.
Sunak's mother-in-law Sudha Murty is also a prominent author and has written 43 books across the Kannada and English languages.
N.R. Narayana Murthy has limited political experience compared to his son-in-law.
In addition to vast experience in the world of business, Murthy has served as strategic policy and governmental adviser to Cyril Amarchand Mangaldas, India's national law firm.
While his experience isn't as blatantly political as that of his son-in-law, the history tracks. It's plausible to suggest Murthy inspired Sunak to proceed with big governmental dreams in the U.K.
Rishi Sunak claimed "nothing to do" with Infosys amid Russia controversy.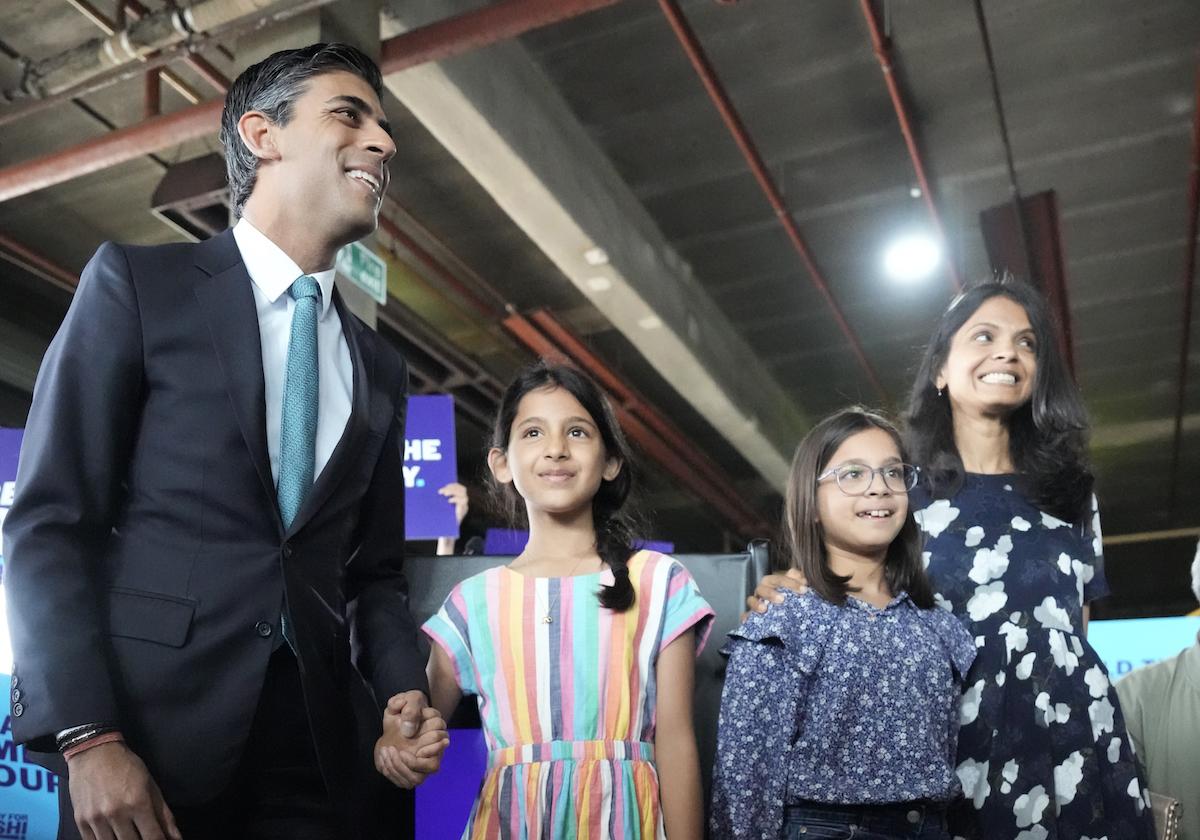 Earlier this year, Sunak denied he had anything to do with his father-in-law's company after it continued to operate in Russia, despite Sunak's urging of U.K. firms to pull out of Russia to inflict "economic pain."
Sunak's wife owns 0.9% of the company's shares, worth hundreds of millions of pounds, according to the BBC.
"I'm an elected politician, and I'm here to talk to you about what I'm responsible for. My wife is not," he told Sky News. A spokesperson for Sunak went on to add, "It is a public company and neither her nor any member of her family have any involvement in the operational decisions of the company" and that his wife is "one of thousands of minority shareholders in the company."
Shortly after, in April 2022, Infosys announced it was moving its business out of Russia.
"We don't have clients in Russia. The work we do in Russia is for the global clients, which we have started a transition," Infosys CEO and Managing Director Salil Parekh explained. "At this stage, we have no impact on our business from an Infosys perspective."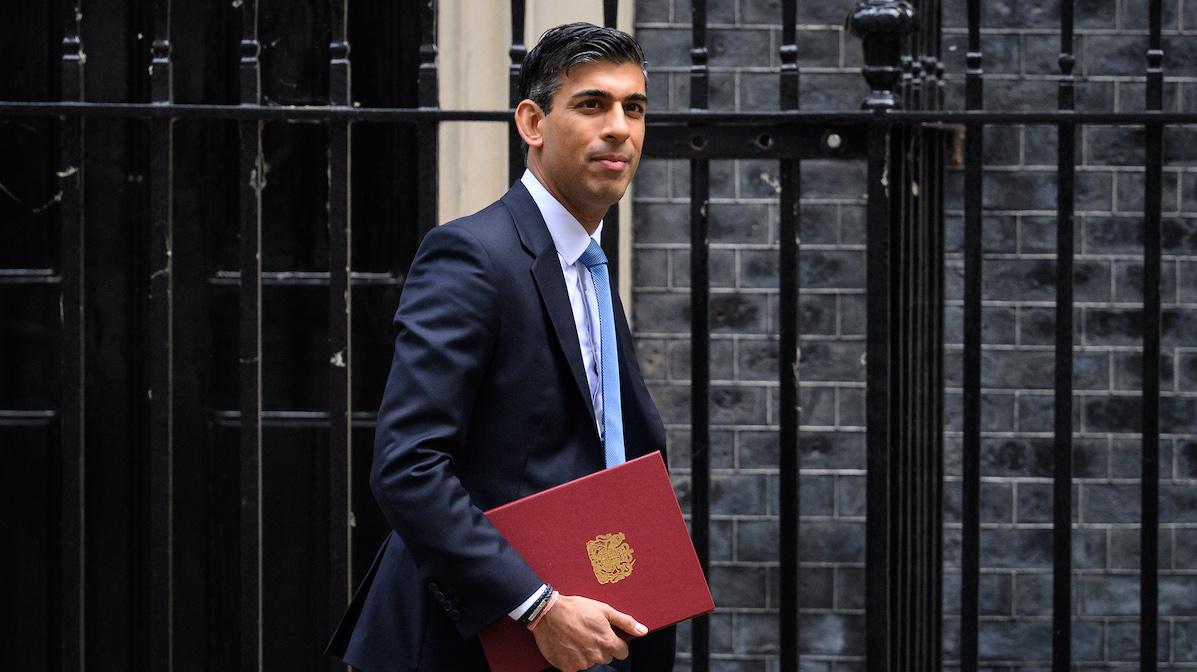 More recently, Murthy praised his son-in-law for being named the next Prime Minister. "We are proud," Murthy told the Asian News Agency (per The Guardian). "We are confident he will do his best for the people of the United Kingdom."
Fingers crossed the new conservative PM can last more than 44 days at the least, because the United Kingdom could use some stability in terms of its leadership.