Nas and Kelis were married for 9 years and have a son together – how did they meet and why did they separate?
While many celebrities thrive independently, some become even more famous after dating another A-lister. Singer Kelis and rapper Nas were public figures before they crossed paths in the early 2000s. The two of them went on to become one of hip-hop's most iconic couples.
Nas and Kelis were married for nine years before she eventually filed for divorce. Since then, they've addressed several details of what led to their split. Let's look at Kelis and Nas' relationship timeline and where the exes stand now.
August 2002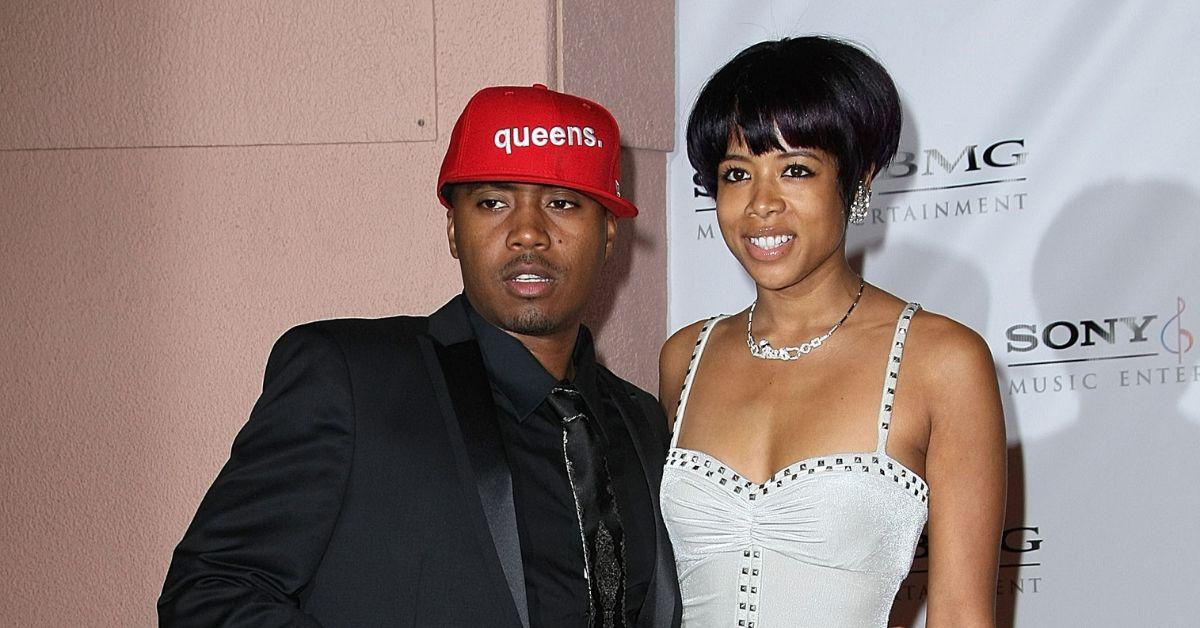 Kelis and Nas met for the first time in September 2002. The musicians linked at Sean "Diddy" Combs' MTV Video Music Awards afterparty. Kelis was the one who made the first move, as Nas reportedly pretended he didn't know who she was. However, the "Oochie Wally" rapper soon showed Kelis how much he wanted to be with her.
"Everyone moves out of the way, and Nas stands up, and I put my hand out, and I'm like, Hey, I'm Kelis," Kelis recalled to Vibe magazine. "And he goes, 'Who?'… So I'm crawling into a f**king hole, and he's like, 'Wait-huh? What's your name? And I'm like, Kelis, and he's like, 'Oh, well, that's great, because I've been waiting to make you my wife all these years.'"
January 2005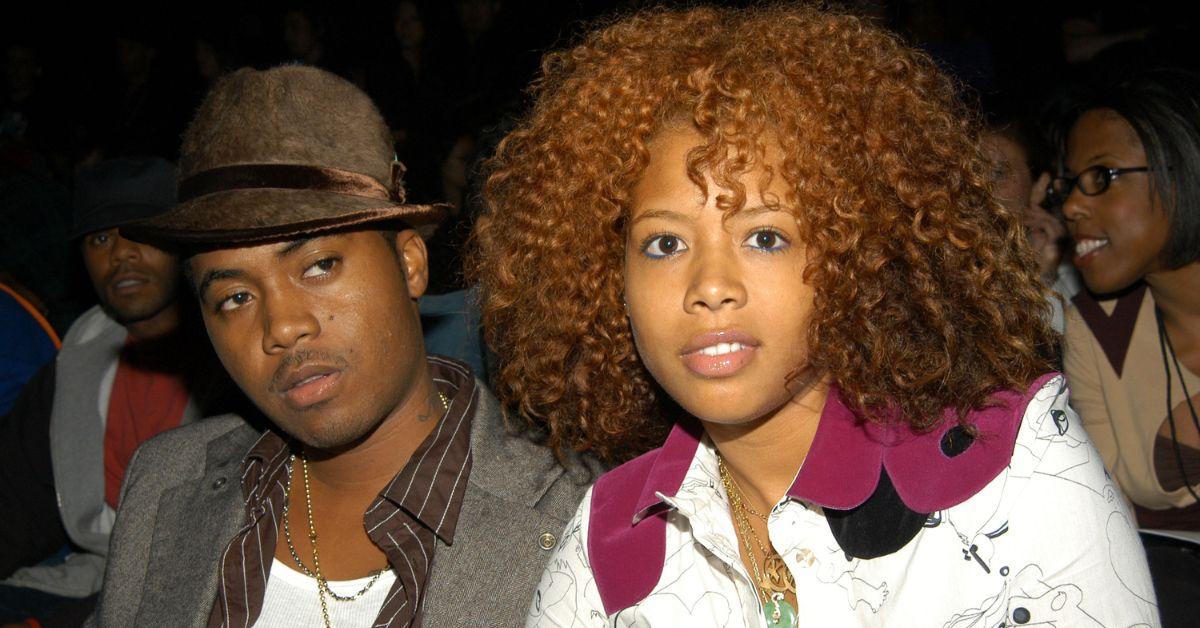 After they met at the VMAs, Kelis and Nas became smitten with each other. In 2004, he proposed, and the couple married on Jan. 8, 2005. The wedding took place at Morningside Baptist Church in Atlanta, Georgia, in front of 175 guests. Kelis took the nontraditional route with her wardrobe and wore a stunning green chiffon dress down the aisle.
April 2009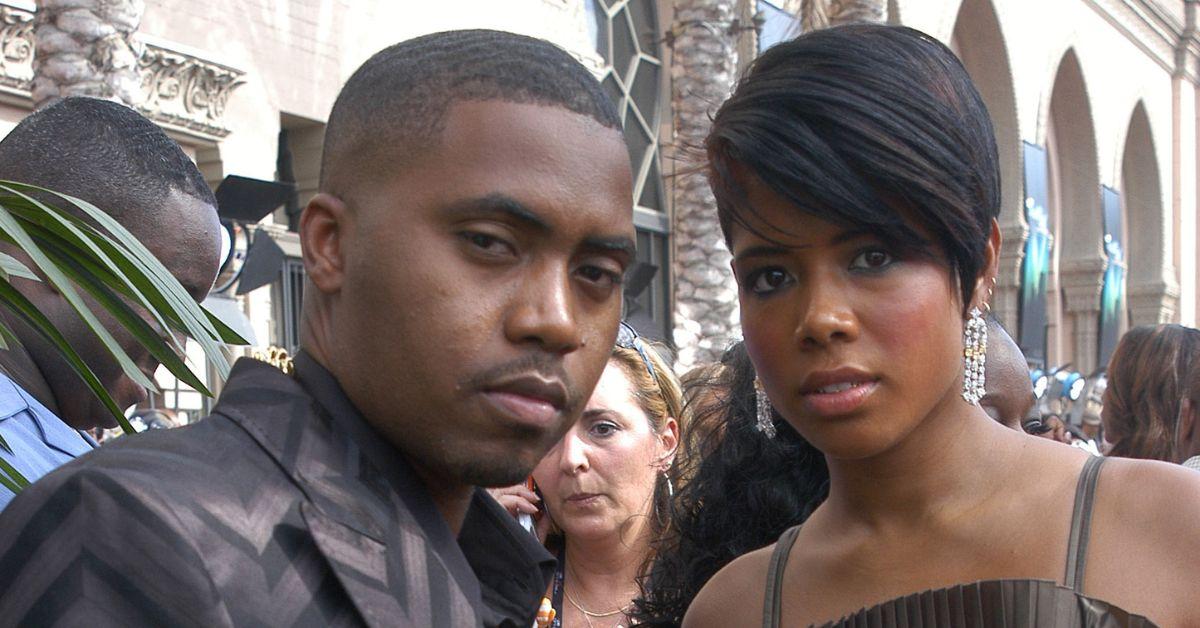 Although Nas and Kelis tried to keep their marriage as private as possible, the couple endured multiple infidelity rumors towards the end. Additionally, a sex tape featuring Kelis and rapper Infrared was released in March 2009, fueling more rumors of a split. The "Milkshake" songstress stated that the videotape happened before she and Nas got together.
On Apr. 30, 2009, Kelis officially filed for divorce from Nas, citing "irreconcilable differences." At the time of the filing, Kelis was seven months pregnant with their son Knight. The couple's divorce was finalized in May 2010.
July 2012
While Kelis seemingly wanted to move on from her marriage to Nas, he wasn't ready to let go just yet. In July 2012, he released the cover for his album, Life Is Good. Nas posed with Kelis' wedding dress on his lap after finding it in his home after the divorce. The rapper said the cover shoot was his creative way to move on from the marriage. However, in October 2012, Nas revealed during a performance that he texted his ex and asked her to "make love to me one last time."
April 2018
In the years following their divorce, Kelis kept quiet about the details surrounding her and Nas. Nonetheless, she continued receiving inquiries regarding what led to her divorce.
Kelis broke her silence on the relationship with Hollywood Unlocked. During the interview, she admitted to Jason Lee that the marriage was "really dark" and riddled with infidelity, alcohol, and mental and physical abuse. Kelis also credits getting pregnant with her son for allowing her to leave when she did.
"I probably would have stayed longer had I not been pregnant [with Knight] because I really did love him and because we were married," she said. "We weren't dating, we were married. Like, this was my person."
Kelis stated that she initially didn't speak out because she's a "private person." However, she insisted she could've shared more about her ex-husband's behavior but wanted to protect their families.
"I've waited nine years to say anything," Kelis declared. "I have never talked about this man, ever," she tells Hollywood Unlocked. "The amount of airing out that I could do, and I've chosen not to … Our kids will find out. They're finding out now. I've never painted myself as a saint. Did he hit me? Mhm. Did I hit him back? Mhm."
September 2018
Nas responded to Kelis' Hollywood Unlocked interview five months after it aired. He left a seven-page statement on his Instagram, refuting his ex-wife's claims.
"I do not beat women," Nas wrote, per Billboard. "I did not beat up my ex-wife. Stop."
Nas also stated that Kelis was physically violent towards him during their time together. He then said his ex made it difficult for him to see their child.
"After ten years of keeping my silence during a decade of dealing with very hostile behavior and verbal abuse and even your stepfather holding you back from one of your physical violent attacks on me right outside your house THIS YEAR while trying to pick up our son while he watched from the window, it was my weekend, and you denied me that because your parents were in town," he shared. "Even our son wonders why you treat me the way you do?"
Kelis and Nas have argued over their son's custody for years.
Nas and Kelis' issues continued after her abuse claims. In January 2019, TMZ reported that the exes disagreed over Kelis' choice to move to a farm in Colombia with their son. According to court documents, the move violated their custody arrangement, which includes both parents taking Knight on their designated holidays. He also claimed that Kelis withdrew Knight from his private school in LA without speaking to him.
Before Kelis took their son overseas, the exes reportedly didn't have a great co-parenting relationship, and it seems like they're still working things out.
Since their split, Nas and Kelis have both found other lovers. In 2017, Nas briefly dated Nicki Minaj and Draya Michele but appears single now. In 2014, Kelis married for a second time to Mike Mora, and the couple had two children — Sheperd and Galilee. Sadly, Mike died in March 2022 of stomach cancer at age 37.