Wild 'N Out star, Nick Cannon and his girlfriend Bre Tiesi have welcomed a baby boy, making him a father of 8.
He's already a father many times over, but it appears that Nick Cannon's number of offspring keeps increasing.
Earlier this year, social media users were shocked to learn that Nick and Bre Tiesi were expecting. After all, Nick's brand-new child with Bre brings his count to a whopping eight children at the time.
But now, it appears that Nick's quest to spread his seed is not coming to an end anytime soon. In fact, the entertainment mogul recently went on record to share that there may be more children coming down the pipeline soon — which comes right after one of his existing baby mamas, Abby De La Rosa, revealed that she's currently expecting. Whew, Chile! The ghetto!
Here's where Nick stands on the baby pursuit and his possible baby count in the near future.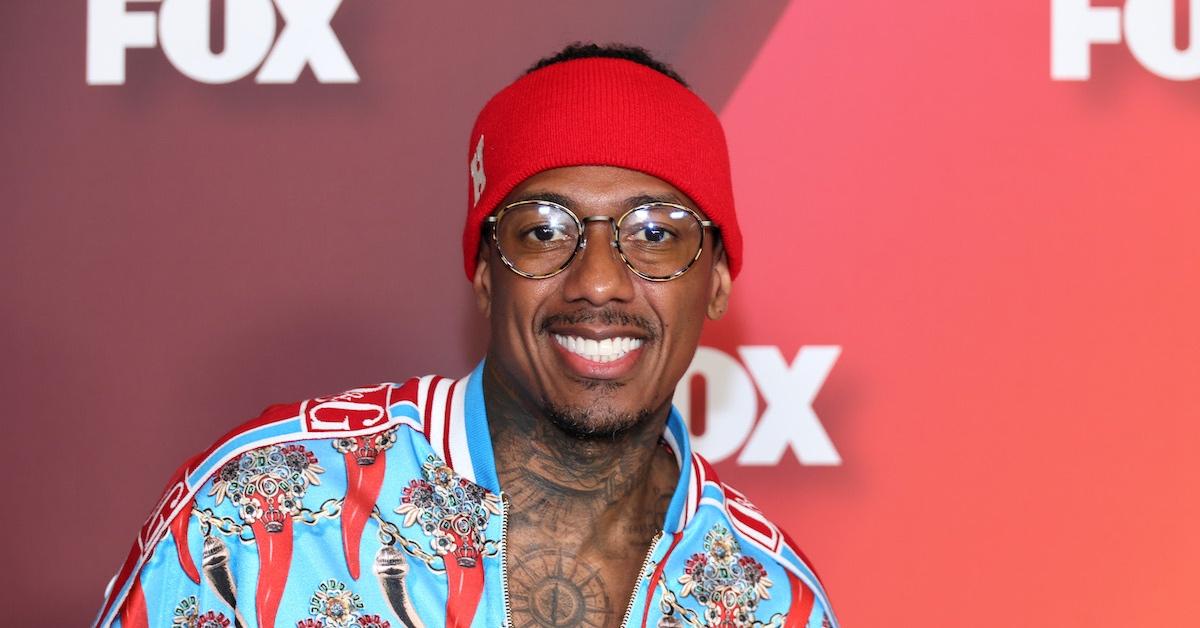 In June 2022, Nick Cannon responded to rumors that he had three children on the way.
Papa was a rolling stone! Despite Nick being publicly criticized for having multiple children with different women, the star appears to have no shame in his game.
In an episode of Angela Yee's Lip Service podcast on June 7, 2022, Angela asked Nick about rumors of the mogul expecting three more children on the way,
"When you say 'on the way', what count are you at? The stork is on the way, yes," Nick laughed and told hosts Angela, Gigi Maguire, and Stephanie Santiago. "It could be. If you thought the numbers I put up in 2021 was big, wait until 2022 … if you thought the number was big last year…"
Nick also got candid about his celibacy journey and revealed that he broke his vow around Christmas 2021, as he was depressed from the tragic death of his baby son Zen, whom he shared with Alyssa Scott.
The hosts later joked about Nick's expected arrival of more children. "So October 2022, around the holidays, we can expect some packages being dropped by the stork, huh? Gigi asked Nick.
"Y'all are pretty good at math," Nick laughed with hosts.
Interestingly, Nick's revelation came right after one of his baby mamas, Abby De La Rosa — who welcomed twins Zion and Zillion with Nick in June 2021 — revealed on June 3, 2022, that she was pregnant again. She didn't say who the father was, but with Nick's recent revelation, fans have put two and two together.
Abby gave followers more details about her current pregnancy in an Instagram Live session on June 7, 2022, revealing (per Page Six) that her due date is around the end of October 2022 — which coincides with Gigi's math on the arrival of more children for Nick.
And as for why Nick would be having three children this year? Well, Abby may have hinted in her Instagram announcement that could be having twins again.
How many kids does Nick Cannon have?
For those keeping track, Nick has fathered eight children, which includes his newborn baby with Bre. She announced the birth of their son on July 25, 2022, after a complicated home birth.
And with the recent revelation of Abby's pregnancy and Nick hinting at expecting more children, the talk show host's current count seems to be whopping No. 9 (or 10 if Abby is actually having twins).
Nick has twins Moroccan and Monroe — born in April 2011 — with ex-wife Mariah Carey.
Additionally, Nick has two children with Brittany Bell: son Golden, who was born in February 2017, and daughter Powerful Queen, who was born in December 2020.
Next, we have Nick's twins Zion and Zillion with Abby De La Rosa, who were born in June 2021.
Nick's seventh child, Zen Cannon — whom he welcomed with Alyssa Scott — was born on June 23, 2021, a little over a week after Nick's most recent set of twins had been born.
Tragically, Nick announced in December 2021 that Zen had died at only 5 months of age. Nick shared on his self-titled talk show that Zen had been diagnosed with hydrocephalus as well as a malignant brain tumor and that his health had taken a turn for the worse over Thanksgiving weekend before his passing in early December.
Next up, there's Bri Tiesi, who just gave birth to Nick's eighth child. The two hosted a gender reveal party in Malibu, Calif., in January 2022, per Page Six. Photos from the soiree show party guests opening confetti canons with blue confetti, seemingly confirming that the pair are expecting a baby boy.
Lastly, we have Abby De La Rosa again. Abby took to Instagram on June 4, 2022, to announce her pregnancy. The DJ is pictured sitting on a bed with balloons in the background that spell the word "baby." And after Nick's latest revelation, we can safely assume that the mogul is the pappy!
The Bible says to "be fruitful and multiply," but we're sure this is nowhere close to what God had in mind. Fix it Jesus!