Nick Offerman and his Wife have already taken over Hollywood. Who's she and what does she do?
As far as celebrity couples go, Nick Offerman and his wife are truly the epitome of "couple goals." They are perhaps the most relatable couple out there. Even still, Nick Offerman recently branched out into drama as Bill in HBO's adaptation of The Last of Us. In the series' third episode, we see how Bill's love story with Frank plays out over the course of the cordyceps pandemic.
But in reality, not only is Nick not prepping for a world-ending pandemic, but he's also married to a woman named Megan Mullally. Megan is an actor and comedian in her own right, so here's everything we know about Nick's hilarious wife.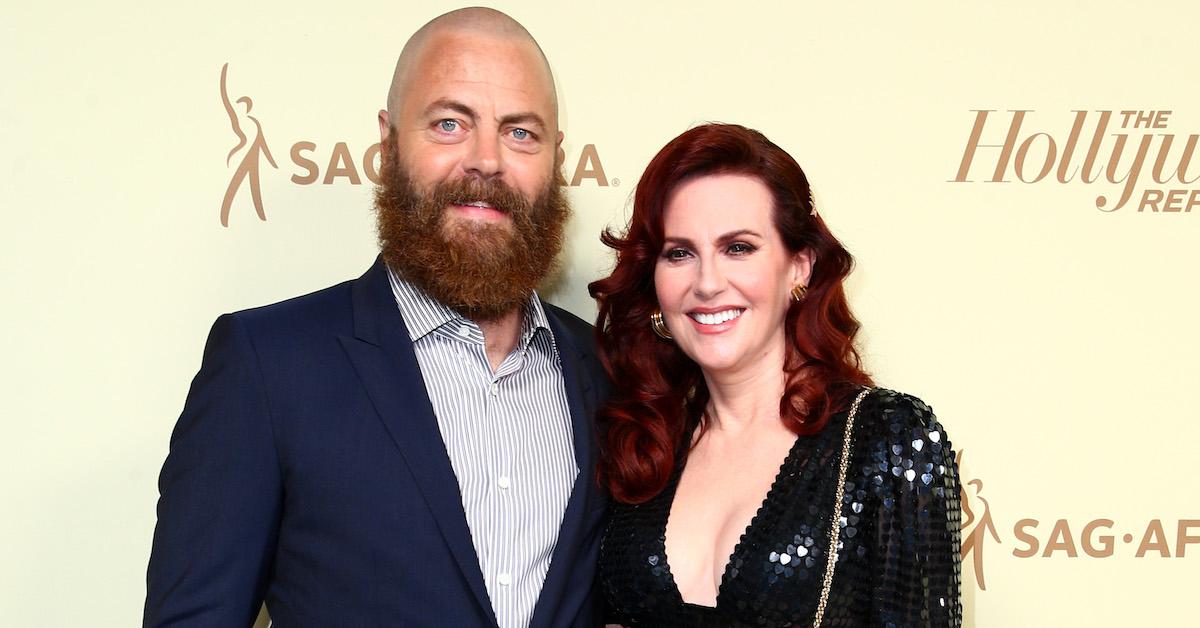 Nick Offerman's wife is comedic actor Megan Mullally.
Nick and Megan are probably best known for their starring comedic roles — Ron Swanson in Parks and Recreation and Karen Walker in Will & Grace, respectively. They've talked openly about how they've made their relationship work through all the trials and tribulations of Hollywood. In fact, they even appeared on Colton's season of The Bachelor to help the women share their stories of different "firsts."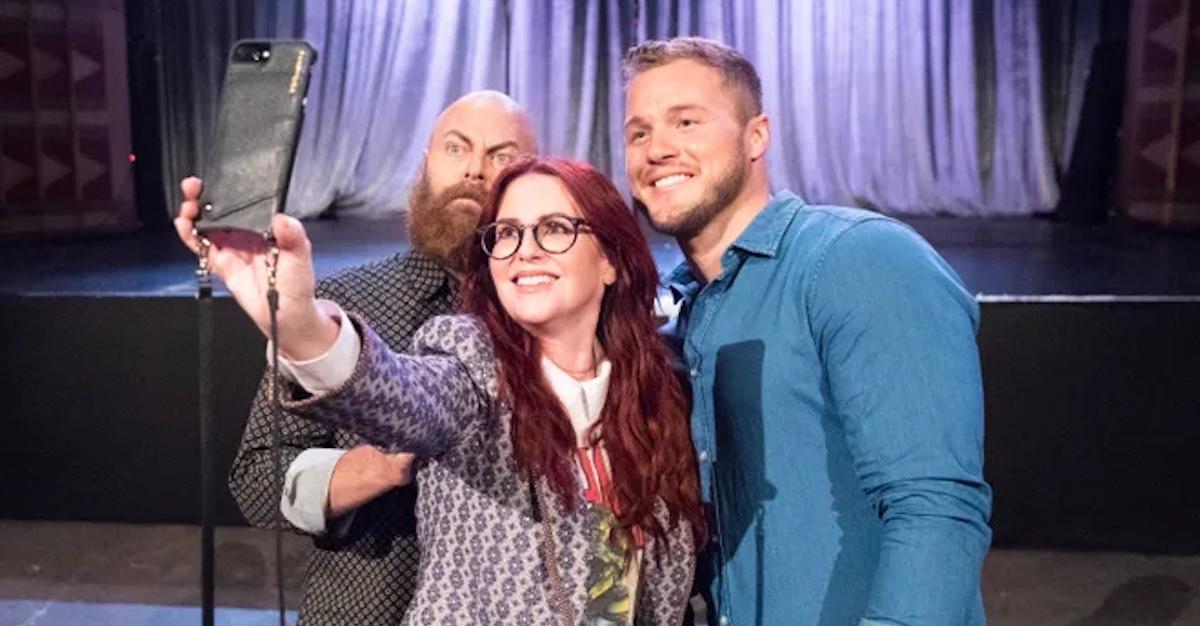 They met in 2000 while acting in a production of The Berlin Circle with the Evidence Room Theatre Company. At the time, 41-year-old Megan was not impressed with 29-year-old Nick, whose age she only found out later. She said on the podcast, Conan O'Brien Needs a Friend, that Nick was "not cute… There was a lot of back hair." She shared that when they first met, Nick was wearing gold-colored overalls he used as a notepad because "he couldn't afford paper." What a life!
But Nick won Megan over, despite his youthfulness. Just a couple years after they met, Nick and Megan tied the knot at a surprise wedding party that their guests assumed was just a pre-Emmys party. Perhaps Nick and Megan aren't too far off from their sitcom selves. In fact, they've both appeared on each other's name-making shows in guest roles.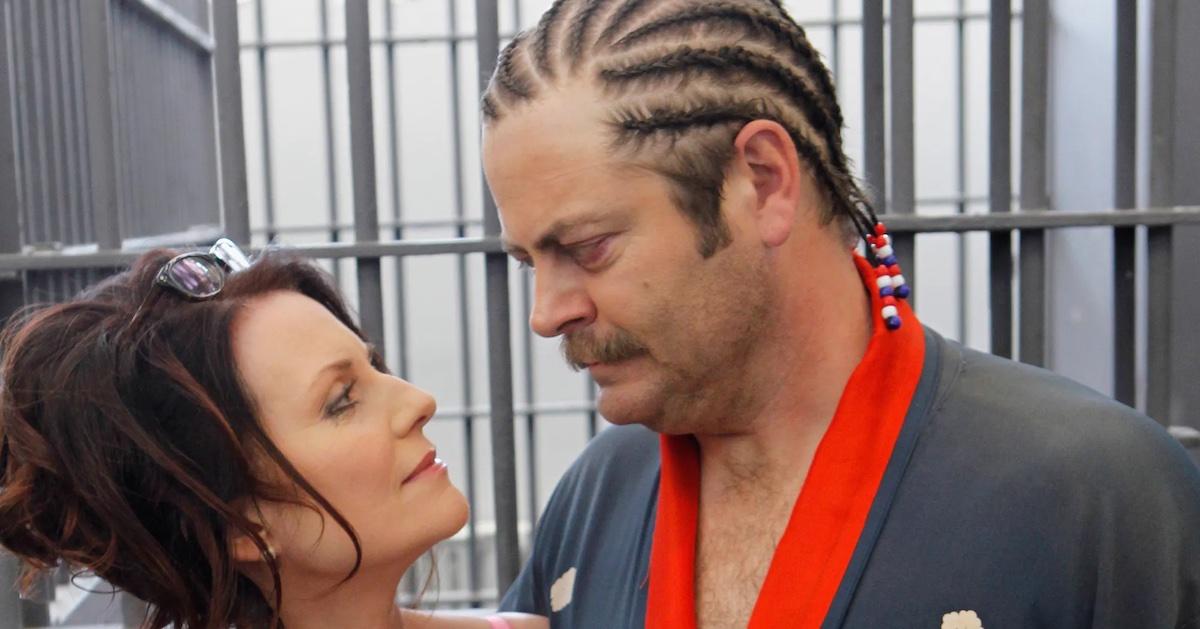 Nick appeared twice on Will & Grace, first as "Nick the Plumber" and then as Jackson Boudreaux, whereas Megan has an iconic guest role as Tammy 2 in Parks and Recreation, Ron's evil librarian ex-wife. The running gag of their toxic and overtly physical relationship is one of the most memorable of the series.
In recent years, Nick and Megan have continued to foster both their professional and romantic relationships. In 2016, they embarked on a comedy tour together in which the theme was their sex life. Then in 2018, they released a book about their relationship, The Greatest Love Story Ever Told: An Oral History, which became a New York Times bestseller. A year later, they launched their podcast, In Bed With Nick and Megan, in which they record every episode from their bed.
Both have several upcoming projects lined up, so we know we'll see plenty more of them going forward.