Who are the richest producers in the world? List of the top 10 popular highest-paid movie producers in 2023 that you should know.
Hollywood is the world's largest and richest filmmaking industry. It's not just about glamour but also a big income source. Whether it is an actor, producer, director, singer, songwriter, or scriptwriter every person gets a huge among of income for their work.
In this article, we will talk about the highest-paid Hollywood producers in 2023. We have shortlisted the top 10 highest-grossing directors of Hollywood based on their income and net worth in 2023. So let's have a look at this list of highest-paid directors and feel free to share your thoughts in the comment section.
Top 10 richest producers in 2023
10. James Cameron – $700 Million
James Francis Cameron is a Canadian director, filmmaker, producer, screenwriter, inventor, engineer, and philanthropist.
He has successfully directed some commercially super-hit Hollywood films like Aliens, Rambo II, Avatar, Terminator, Titanic, and True Lies.
He has earned over $1.9 Billion dollars from his movies and has the credit of directing two of the highest-grossing movies of all time: Titanic & Avatar.
Amongst many other achievements, Cameron was the first person ever to direct a $100 million dollar movie.
His directorial efforts have grossed around $2 billion in North America along with US$6 billion worldwide. He also holds the accomplishment of having directed 2 of the 3 films in history to gross over $2 billion worldwide.
In March 2011, he got placed Hollywood's top earner by Vanity Fair, with expected 2010 earnings of $257 million. His net worth is $700 million and so the fourth richest Hollywood director of 2023.
9. Jeffrey Katzenberg – $1 Billion
At 67, Jeffrey Katzenberg has a net worth of approximately $1 billion.
Katzenberg has been a part of some of the most famous animated movies of all time. He was the chairman of Walt Disney Studios from 1984 to 1994. He later co-founded DreamWorks Animation (DWA), along with Steven Spielberg, and served as the CEO from 2004 to 2016.
Katzenberg is the executive producer of Academy Award nominees Shrek and Shark Tale. However, his net worth increased when he received $400 million after Comcast Corp. acquired DWA for $3.8 billion in 2016.
Katzenberg founded the consumer tech holding company WndrCo in 2017.
8. Tyler Perry – $1 Billion
Next on the list is American actor, director, and producer, Tyler Perry. He is also the only filmmaker in history to have five films open #1 at the box office in the last five years.
He writes, directs, and produces all of his movies which means he takes a much bigger share of the profits!
Forbes estimates Perry's net worth at $1 Billion whereas Celebrity Net Worth places Tyler's net worth at $800 Million, and personally earns between $100 and $150 million per year from his empire.
7. Jerry Bruckheimer – $1 Billion
At 79, Jerry Bruckheimer has a net worth of $1 billion.
Bruckheimer has produced hits in both film and TV industries. His movies and shows have earned 41 Academy Awards and 77 Emmy Award nominations and won six Oscars, four Golden Globes, and 17 Emmys. Hence, he is famously known as 'Mr. Blockbuster' in Hollywood.
Bruckheimer produced the Pirates of the Caribbean series — the first movie earned $654 million worldwide. Some of his other movies include Top Gun, Con Air, and the National Treasure series. He has also worked as an executive producer for The Amazing Race, Modern Men, CSI: Crime Scene Investigation, and CSI: Miami.
Bruckheimer was honored with a star on the Hollywood Walk of Fame in 2013.
6. Peter Jackson – $1.5 Billion
Lord of the Rings fan? Well, you can thank Peter Jackson for that. Peter Jackson is a New Zealand director, writer, filmmaker, screenwriter, and award-winning producer. He was born on 31 October 1961 in Wellington, New Zealand.
He is best famous for his direction in The Lord of the Rings trilogy and The Hobbit trilogy. Although, he has also successfully directed many movies like Forgotten Silver, The Frighteners, King Kong, and District 9.
The Lord of the Rings trilogy earned Jackson $180 million dollars, and paved the way for even more success, with films like "King Kong" and "The Lovely Bones".
King Kong was a major contributing factor to his net worth, as he was paid $20 million dollars plus 20% of the box office sales!
After banking the cash, he went on to write, direct, and produce the Hobbit trilogy and is one of the richest directors in the world!
Peter has been awarded 3 Academy Awards in his profession, including the award for Best Director in 2003. He has also got a Golden Globe, 4 Saturn Awards, and 3 BAFTAs amongst others. In December 2014, he was also awarded a star on the Hollywood Walk of Fame.
Forbes estimates Peter Jackson's net worth at $1.5 Billion whereas Celebrity Net Worth places his worth at $1 Billion making him one of the highest-paid Hollywood producers in 2023.
5. Steve Tisch – $1.5 Billion
73-year-old Steve Tisch has a net worth of $1.5 billion.
Tisch has won a Golden Globe and an Academy Award due to his compelling projects. His earlier works such as Risky Business and Outlaws Blues weren't box office hits, but they were widely appreciated by critics. However, movies like Forrest Grump earned him various prestigious awards.
Tisch founded his production company Steve Tisch Company in 1986. It was merged with Black & Blu to form Escape Artists in 2001. Some of the movies listed under the company include The Pursuit of Happiness and Knowing.
Tisch became New York Giants' Chairman and Executive Vice President in 2005. He also inherited a large sum of money from his mother's shares in his father's company Loews Corp.
4. Thomas Tull – $3 Billion
At the age of just 52, Thomas Tull has a net worth of $3 billion. Tull became a billionaire by following his heart and investing in movies based on comic books. He founded the production company Legendary Entertainment by raising $500 million and partnering with Warner Bros. in 2005.
Tull is listed as the executive producer of Superman Returns, 300, The Dark Knight, Hangover Series, Inception, Man of Steel, Interstellar, and Jurassic World. In 2016, Legendary Entertainment was bought by Wanda Group for $3.8 million. Even though Tull left his position as CEO of the company the next year, his net worth remains above $1 billion.
Tull is currently leading an investment holding firm Tulco, which uses Artificial Intelligence techniques to select different companies.
 3. Arnon Milchan – $3.6 Billion
Arnon Milchan has a net worth of $3.6 billion and has produced over 132 movies under his production company New Regency Enterprises. Prior to joining the film industry, he transformed his bankrupt family business into a successful chemical company.
Milchan's filmography includes movies from different genres. He has produced romantic comedies such as Pretty Woman, Mr. and Mrs. Smith, What Happens in Vegas, and Bride Wars, as well as blockbusters and critically acclaimed hits such as Fight Club, Gone Girl, Bohemian Rhapsody, The Revenant, and 12 Years A Slave. Overall, his movies have grossed $11 billion at the box office worldwide.
Milchan is listed as number 652 on the Forbes list of The World's Billionaires 2018.
2. Steven Spielberg – $4 Billion to $8 Billion
Steven Spielberg is one of the wealthiest and highest-paid directors in Hollywood of all time having directed most hit movies. He was born on December 18, 1946, in Cincinnati, Ohio, the U.S.
His career began at Universal Studios. He then directed a twenty-four-minute short film called "Amblin", which caught the attention of Sidney Shainberg, vice president of production at Universal's television division.
From there, Spielberg became the youngest director to sign a long-term contract with a major studio.
He has since gone on to direct a number of hits films over four decades, including Jaws, ET, Indiana Jones, Jurassic Park!, the Extra-Terrestrial, and Jurassic Park which got box office records that came to personify the blockbuster movie.
Steven has won the Academy Award for Best Director for Schindler's List, Saving Private Ryan, and is a three-time Academy Award winner.
Steven Spielberg is one of the most famous and richest directors in the world. Forbes estimates his net worth at $4 Billion whereas Celebrity Net Worth estimates his worth at 8 Billion. Along with this net worth, we can say he is one of the richest and highest-grossing directors in the Hollywood industry. 
1. George Lucas – $5.3 Billion to $10 Billion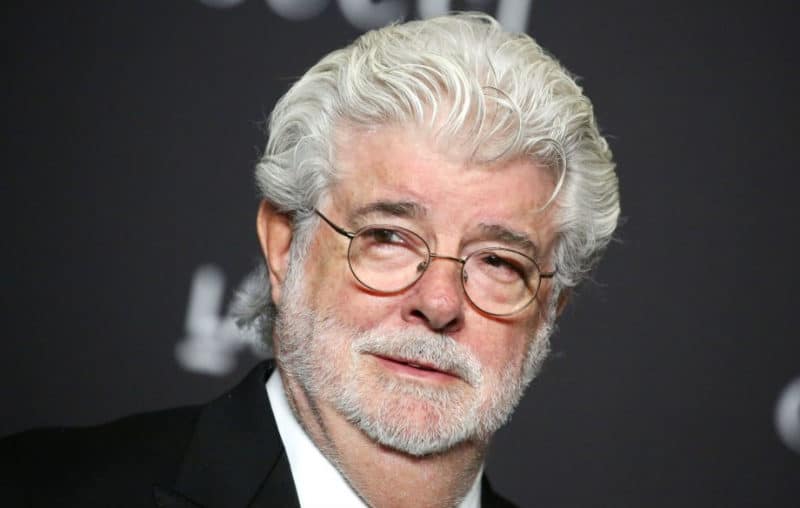 Who is the richest producer in the world in 2023? George Lucas is a director, writer, and producer and is probably most famous for directing the Star Wars franchise. He is currently the wealthiest movie producer in the world with his fortune worth billions of dollars.
Other films he's worked on include, Body Heat, Labyrinth, and The Indiana Jones film franchise.
Lucas's net worth rocketed in 2012, when he sold his entire company, Lucasfilm, to Disney for a whopping $4 billion dollars!
Because he owned all of the company, all the proceeds went directly to him.
His impressive net worth now makes him the richest director in the world
About his net worth, Forbes estimates George Lucas's net worth at $6.3 Billion whereas, Celebrity Net Worth estimates George's net worth at $10 Billion making George Lucas the richest director in the world!
Here's the full list of the 10 richest producers in the world with their net worth in 2023:
George Lucas – $5.3 Billion to $10 Billion
Steven Spielberg – $4 Billion to $8 Billion
Arnon Milchan – $3.6 Billion
Thomas Tull – $3 Billion
Steve Tisch – $1.5 Billion
Peter Jackson – $1.5 Billion
Jerry Bruckheimer – $1 Billion
Tyler Perry – $1 Billion
Jeffrey Katzenberg – $1 Billion
James Cameron – $700 Million