Who is Noah Beck dating right now? Noah Beck and Dixie D'Amelio have officially split — What happened?
After starting his account in January 2020, Noah Beck became a well-recognized face on the TikTok app. Growing his channel to 34.1 million followers, The former Sway House member became a fan-favorite on the app, and his ongoing relationship with former Hype House member, Dixie D'Amelio skyrocketed him to social media fame.
Let's face it, Dixie and Noah's relationship took center stage and the pair became the "IT" couple of TikTok. But after two years of dating, it seems the couple has decided to call it quits. Keep reading to find out more about Dixie and Noah's split, and if the Nickelodeon star is dating anyone new.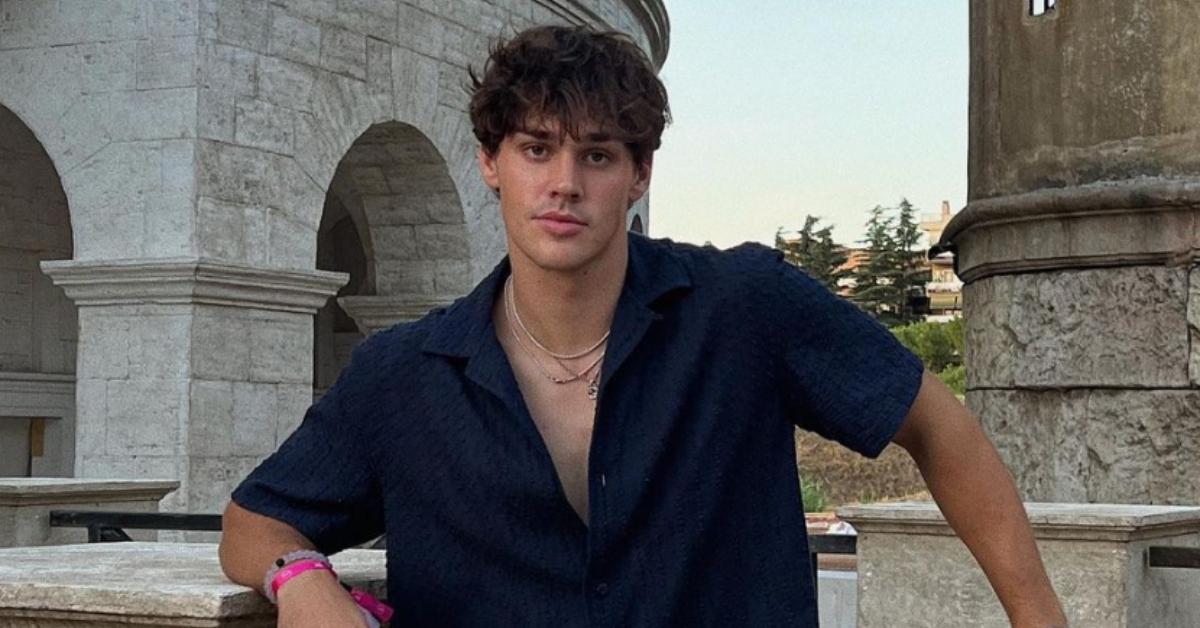 Noah Beck and Dixie D'Amelio confirm they are no longer dating.
The TikTok power couple first connected in 2020 following Dixie's split from then-boyfriend Griffin Johnson. The two confirmed their romance in October 2020 after Noah told AwesomenessTV: "I am dating Dixie D'Amelio. Dixie's amazing, she's an awesome girl! It's been really fun and I'm excited for the future with her."
While the couple continued to not shy away from PDA-filled TikTok videos and Instagram pictures, the public eye seemingly put a strain on their relationship.
"People saying, 'I won't believe in love if they don't last' — that's a lot of pressure coming from people," Dixie told cameras in Season 1 of the family's reality series, The D'Amelio Show. "Because we're doing the best we can to just be our happiest selves in our relationship, and now we feel like people rely on our relationship."
In 2022, fans began to notice that two were not posting as frequently together, prompting breakup rumors to circulate. However, Noah explained to E! News that the pair have decided to keep their relationship more private.
"I've been telling a lot of people we're kind of keeping things offline. And since we've been doing so, it's been good. It's been kind of like a weight off the shoulder in a way," he said. "We kind of just enjoy time together rather than, like, seeming like we do it for our fans, in a sense. We're doing it for each other and that's what it's all about."
Though reports seemed to suggest that the couple may have gone their separate ways, Noah and Dixie denied the rumors. However, in Season 2 of Hulu's The D'Amelio Show, Dixie tells her parents that the pair have decided to call it quits on their relationship.
"Noah — I don't know what's going on with that," she says. "I feel like I'm very stressed out about the whole situation. We're not really talking right now. We've come to that conclusion that we just shouldn't talk for a little bit, but we're broken up."
While the status of their romance changed once filming wrapped on Season 2, Noah's publicist confirmed to The New York Times in November 2022 that the pair had officially cut ties.
"We can confirm that the pair are no longer together but remain close friends," she stated. Following their split, it seems the couple is hyperfocused on their individual careers — Dixie is continuing to pursue music while Noah is working on his acting career.
Who is Noah Beck dating ritgh now?
As of now, Noah Beck is assumed to be completely single; meaning he is not in a relationship, not linked to anyone and isn't married nor engaged yet.
Aside from Dixie D'Amelio, Noah has not other past relationship record. When it comes to his love life, Noah Beck keeps dating details semi-public.