Olivia Rodrigo and Jenna Ortega are still friends after their Disney channel days.
Describing Olivia Rodrigo as a talented singer-songwriter would be an understatement, as her career is already incredibly impressive. Her music is relatable, catchy, and unforgettable. There's a reason why millions of people are so obsessed with the performer. One of the first places people started recognizing her was High School Musical: The Musical: The Series on Disney Channel.
By that same token, Jenna Ortega is just as beloved by her diehard fans. Jenna's career as an actress has taken her far when it comes to landing notable parts from You on Netflix to Stuck in the Middle on Disney Channel. She is now playing the title role in the Netflix original series Wednesday. Are Olivia and Jenna friends in real life?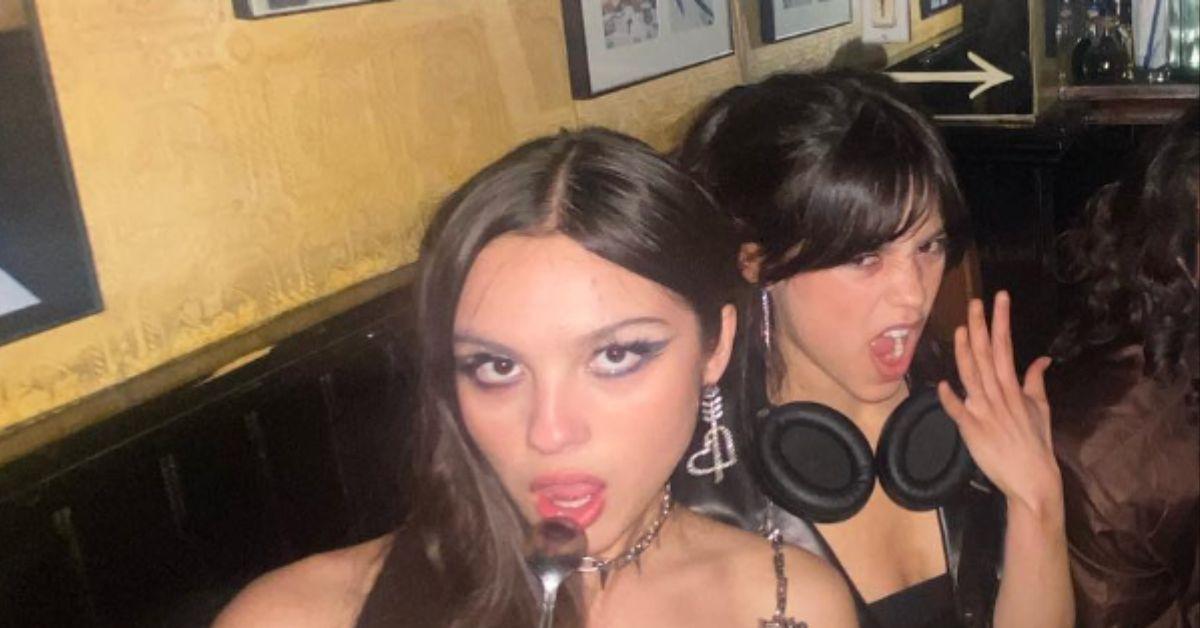 Here's what fans should know about the details of Olivia Rodrigo and Jenna Ortega's friendship.
There's no denying the fact that Olivia and Jenna have a Disney Channel connection based on the history of their acting resumes. Along with the two major shows they each starred in as mentioned before, they both also had parts in Bizaardvark. Back in June 2022, the beauties shared a sweet moment on stage at the MTV Movie and TV awards.
Their heartfelt interaction was enough to start a buzzing conversation about their friendship. Jenna was the presenter who handed off the Best Music Documentary award to Olivia, and they shared an embrace on stage when it all went down.
Right before that in May 2022, Olivia posted a picture on social media highlighting a night out on the town she spent with Jenna and one of their mutual friends, Conan Gray. They seemed comfortable, casual, and happy to be in each other's presence.
According to J-14, fans of Olivia and Jenna are obsessed with the fact that they started off as IT girls on Disney Channel and progressed to being besties in real life.
Here's what Twitter users have to say about Olivia Rodrigo and Jenna Ortega's friendship.
One user on Twitter shared a series of pictures of Jenna and Olivia together, adding a caption that said, "I need more of Olivia Rodrigo and Jenna Ortega together."
Another Twitter user edited together a clip of Olivia and Jenna hugging during an episode of Bizaardvark to a clip of them hugging at the MTV Awards show.
They added a caption that said, "Everybody shut up and watch Olivia Rodrigo and Jenna Ortega go from hugging in a Disney show when they were 14 to hugging at an award show when they both win awards at 19." (Jenna was the actress to take home the Most Frightened Performance award for her role in Scream that night.)
A third user on Twitter chimed into the conversation saying, "So crazy how Jenna Ortega and Olivia Rodrigo are becoming big stars already. I remember them on Disney like it was yesterday."
Olivia and Jenna both appear to be social butterflies, which means it's only a matter of time until fans spot them enjoying their friendship and living their best lives once again.