What is Keion Henderson's net worth? Papa should preach — Because Keion Henderson makes decent money.
There's nothing more romantic than watching a celebrity wedding unfold right before our eyes on television, so we're very lucky that we get to see Pastor Keion Henderson and Basketball Wives star Shaunie O'Neal tie the knot in Anguilla. Thanks to their high net worths, the couple was able to take their vows to the island, rather than a much larger ceremony at home, which we can still view during Shaunie and Keion's Destination "I Do" wedding special.
Both Shaunie and Pastor Keion are celebrities in their own rights, but because Pastor Keion commands a church with over 15,000 constituents, their wedding options were limited to a small destination wedding or a giant ceremony at Keion's church. So what is Pastor Keion Henderson's net worth and how does his church play into that?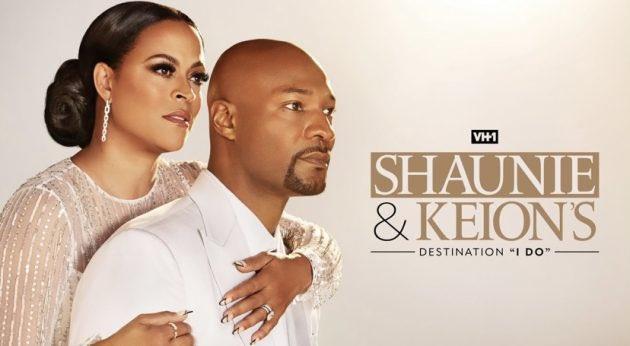 Pastor Keion Henderson reportedly has a net worth of over $7 million.
He may be a pastor, but Keion is definitely not your average pastor — he's a cool pastor. And kind of a rich pastor. At just 40 years old, he runs The Lighthouse Church & Ministries, which has over 15,000 members, five campuses, and 30 ministries. In addition to that, he is the CEO of Tax Solutions, as well as venturing into other business and capital markets in order to keep his net worth thriving.
KEION HENDERSON Profile Summary
Pastor Keion Henderson is the founder and CEO of The Lighthouse Church & Ministries, author of SHIFT: Courageously Moving from Season to Season, and is recognized as a CNN Heroes nominee and The John Maxwell Institute as one of the Top 250 Leaders in the USA.
Profession: Pastor, CEO, Entrepreneur, Author
Net worth: $7 Million
Birthdate: July 6, 1981
Birthplace: Gary, Ind.
Marriages: Felecia Henderson (m. 2010 – 2019), Shaunie O'Neal (m. 2022)
Children: Katelyn Henderson, born July 18, 2012
Education: Indiana University-Purdue University at Fort Wayne (B.A.), Faith Evangelical College & Seminary (Master of Theology)
However, recognized as a CNN Heroes Nominee and the John Maxwell Institute, Keion helms disaster-aid initiatives both locally and internationally, using his money and power for good. Not only that, but with his nearly one million social media followers and his popular book, The Shift: Courageously Moving from Season to Season, Keion has income from many different sources.
Pastor Keion Henderson preaches at The Lighthouse Church in Houston, Texas.
The Lighthouse Church, which Keion Henderson founded in 2009, is now easily one of the biggest churches in the world. The various ministries, ranging from American Sign Language to a Prison Team give its constituents plenty of opportunities to get involved in the community. In addition to the church's 15,000 onsite members in its Houston locations, it also has a thriving virtual presence and community, with the opportunity to become a virtual member.
In addition, Pastor Keion's charismatic sermons are available to view on his website, as he preaches ideologies such as, "How you do anything, is how you do everything." According to The Lighthouse Church's website, it "takes responsibility for creating a better tomorrow than today by assisting in the continual improvement of the world in which we operate through spiritual application and human stewardship."
Not only that, but its mission is to "equip people throughout the world by helping them realize their full potential in spite of the fatigue that life presents." We can all get behind that ideal — life's challenges can be complicated, but with a community to help overcome those, we can make the world a better place together. This is what Pastor Keion preaches.
Shaunie and Keion's Destination "I Do" airs Mondays at 9 p.m. EST on VH1. The first episode of the three-part special aired on Nov. 28.