What's 'Bachelor's' Peter Weber's net worth? We did the math for you.
Peter Christian Weber Jr. is an American television personality and an airline pilot. Weber placed third on season 15 of The Bachelorette and was later cast as the star of season 24 of The Bachelor. Outside of his work on television, Weber works as a pilot for United Airlines. 
Peter Weber revealed on Instagram that he now flies for United Airlines. While many leads from shows within Bachelor Nation pursue gigs in entertainment, Weber has stayed in the aviation sector. He shared a new post on Instagram revealing his new role as a pilot for United Airlines.
If you've ever fantasized about appearing on The Bachelor (or The Bachelorette!) chances are, you'd not only do it for the chance at meeting your one true love (I mean, maybe) but probably for getting all the free swag that comes with it. Oh, and you'd be on national television and get paid for it. If started watching season 24 of The Bachelor from start to finish, are you just a little curious how well, financially, the stars do? Especially titular bachelor Peter Weber — is he loaded or what?
So…what's Peter Weber's net worth?
Come on. You're probably just a little bit curious, right? Peter Weber has an estimated net worth of $1-2 million. Well, let's do the unofficial (but not totally inaccurate) math, shall we? 31-year-old Peter is a pilot and has been flying for Delta Airlines since 2018. Before that, he worked for United Airlines. This is where we have to do some averaging. Indeed says that Delta pilots make about $247,000 per year. Glassdoor says $145,000 (base pay) with a $30,000 cash bonus. So let's be generous and say that's about $175,000. That averages to $196,000 per year.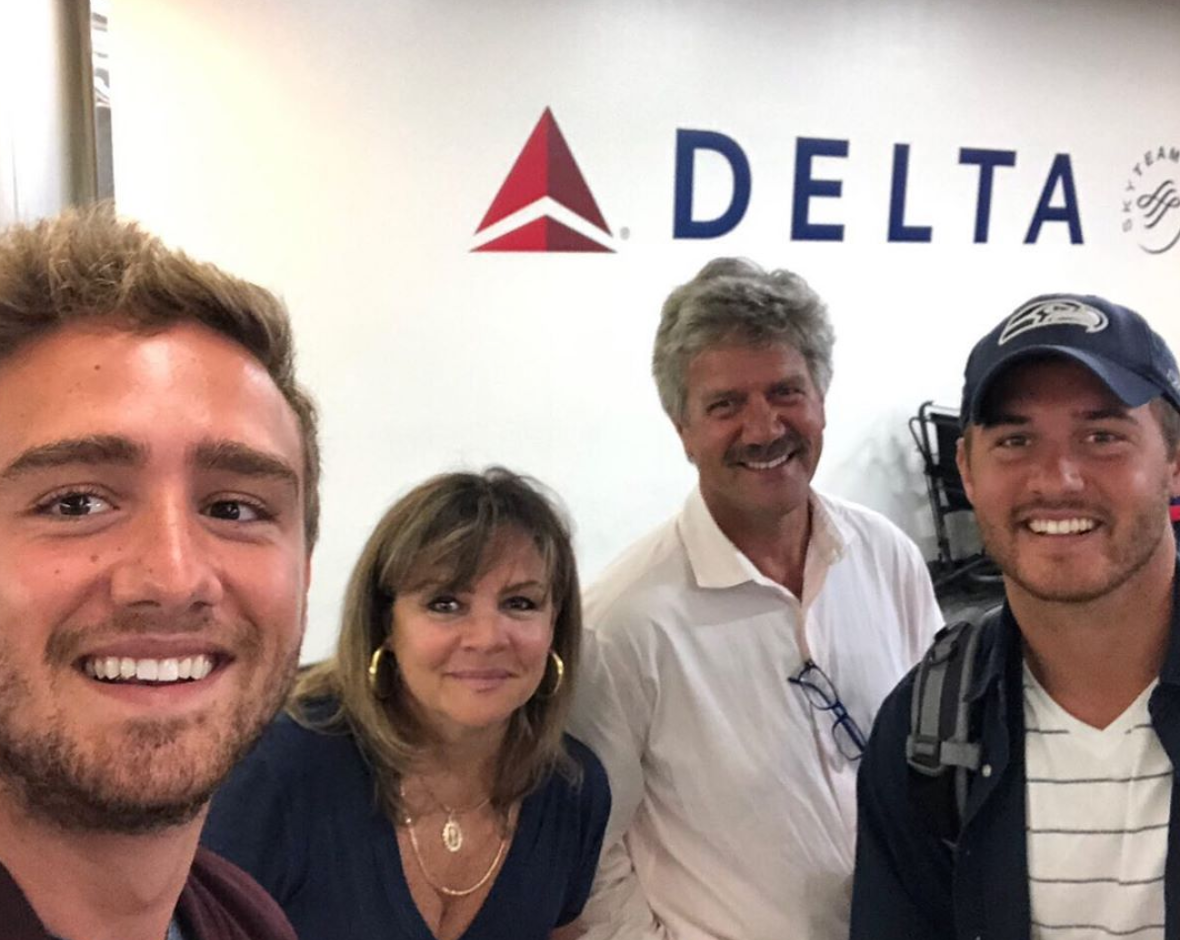 How much does the lead of each season of The Bachelor make? The Bachelor blogger Reality Steve (and our only legit source at the moment) says leads make $100,000 each season (he didn't make anything during his time on The Bachelorette). Filming only takes a few weeks, so that's a pretty sweet side gig. We don't know how much Peter has saved, but we do know that he doesn't own any houses — he's been living with his parents. Maybe he owns his car, or maybe he leases it — we're not sure. So, not much for assets there, unless Peter has been ultra-wise with other investments.
With his Bachelor's money and his salary, Peter makes about $300,000. And that's not counting influencer deals on social media. His salary could easily hit seven digits if he decides to start pushing meal kits or direct-to-consumer glasses on Instagram. Sarah Boyd, who's the founder of Simply (a digital influencer agency) states that reality stars who have 1 million followers make $10,000 per post. As of publication, Peter has 1.7M on Instagram, so that's like, $17,000 or so per post. With that, he's making over $816,000 on top of his day job and being a former The Bachelor. That's around 1.1 million dollars in total.
Is Peter Weber rich?
We can all agree that Peter makes a decent living as a pilot, and will make out okay after The Bachelor is over — but what about now? We already know Peter doesn't own a house (although according to Cheat Sheet, he lives in Westlake Village, California, which is pretty affluent). Plus…if you didn't have money, could you take your family out on what appears to be a private yacht? (See below for #evidence.)
Our financial sleuthing may not be a perfect science, but regardless — the dude is going to make a LOT of money soon. Watch The Bachelor every Monday at 8 p.m. EST on ABC.