What is Claudia Jordan's net worth? The financial details of the 'RHOA' star prove she can afford to stay away from the reality show.
Claudia Jordan is the host of Cocktails with Queens and Tea-G-I-F. She is known for starring in Celebrity Apprentice and The Real Housewives of Atlanta.
Claudia Jordan Profile Summary
Profession: Host, Reality TV star, and Actress
Net worth: $1.5 million
Birthdate: April 12, 1973
Birthplace: Providence, Rhode Island
Birth name: Claudia Angela Jordan
Father: Larry Jordan
Mother: Teresa Jordan
Marriages: Datari Turner (m. 2009-2010)
Education: Baldwin Wallace College
Actress, television host, and former reality star Claudia Jordan isn't afraid to explore different careers. After studying to become a journalist, she found herself in front of the camera on shows like Celebrity Apprentice and The Real Housewives of Atlanta.
Many Housewives fans will recall seeing Claudia on RHOA alongside her friend Kenya Moore in Season 7. Unfortunately, she only had one season on the Bravo show and wasn't asked to return.
Although her time on Atlanta was short, Claudia had already made a name for herself before she held a peach. And, judging by her net worth, we'd say she doesn't need to argue with NeNe Leakes in order to earn some money.
Here's the scoop on Claudia Jordan's net worth and what she's up to now!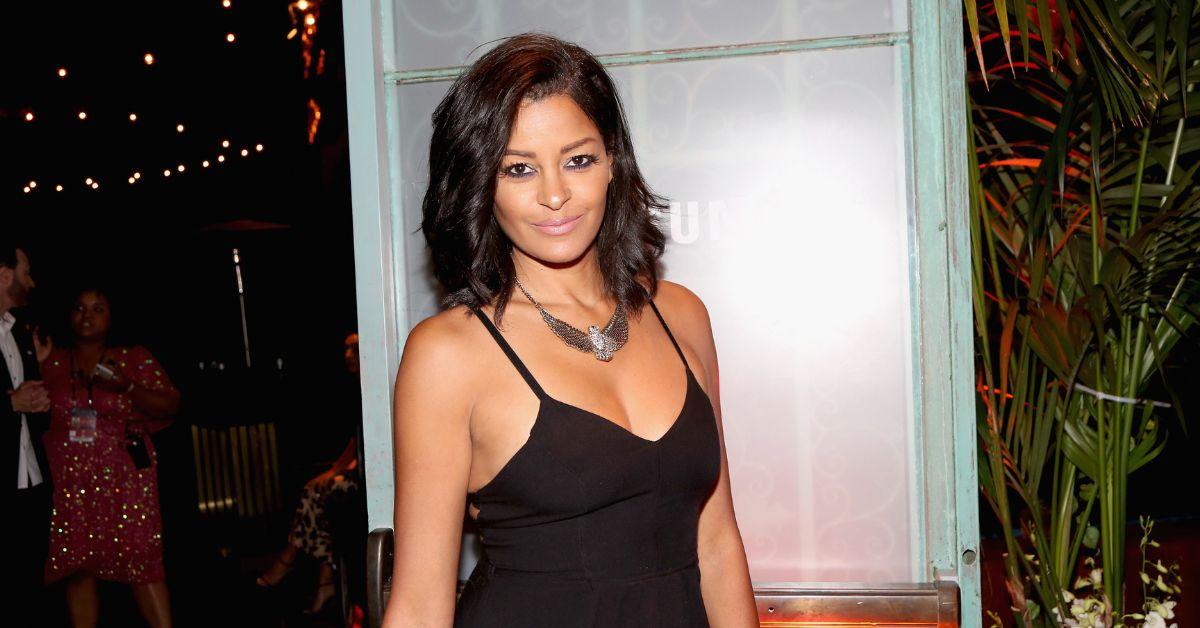 What is Claudia Jordan's net worth in 2022?
Claudia Jordan's net worth is currently estimated at $1.5 million. According to Celebrity Net Worth, she received her earnings from hosting appearances, reality shows, and acting projects — and it seems like she had a plan all along to make money on her good looks and personality.
Born in Providence, Rhode Island on April 12, 1973, Claudia competed in teen pageants before winning Miss Rhode Island USA in 1997. She went on to appear in music videos for artists such as Ludacris, Ginuwine, The Backstreet Boys, Coolio, and Master P. She also landed roles in commercials for big-name brands like Coors Light, Microsoft, and Pepsi.
By the early 2000s, Claudia moved from music videos and commercials to modeling for game shows. In 2000, she earned a position as one of Bob Barker's "beauties" on The Price Is Right. Then, in 2005, she booked Deal or No Deal and held the coveted No. 1 suitcase for four seasons. Claudia also received hosting opportunities for E! and the Miss Universe pageant during that time.
Once her hosting career took off, Claudia started getting calls to appear on reality TV. She starred in Celebrity Apprentice Season 2 and immediately stood out for her bold personality. Claudia became so popular that she returned for its All-Stars season in 2013.
Claudia continued hosting in between her gig on reality TV. In 2014, she took a job on The Rickey Smiley Morning Show. That same year, Bravo executives hired her for RHOA. On the show, Claudia stood out for her sense of humor and ability to stand up to NeNe. (We're still not over Claudia calling NeNe's hair ramen noodles!)
What is Claudia Jordan doing now?
Claudia's time on RHOA was cut short in 2015 when she decided not to sign another contract with Bravo. In July 2022, the Nora's Hair Salon actress stated on Instagram that the network wanted her to scale back as a "friend" of the show. Claudia claimed the demotion happened because the man she was dating at the time didn't want to be on camera, and she didn't want to go backward.
Shortly after her Housewives exit, Claudia got fired from The Rickey Smiley Morning Show. However, she has since bounced back and is booked and busy now. In 2020, Claudia inked a deal with Fox Soul to host her show Out Loud with Claudia Jordan. Since then, she's developed two other shows with the network — Cocktails with Queens and Tea-G-I-F.
Claudia also returned to reality TV in May 2022 for VH1's Couple's Retreat. She appeared on the show with her boyfriend, KJ Dismute. Claudia and KJ were together for three years before they joined the show. They apparently were able to face their issues head-on and come out to the other side stronger than ever. The couple is still together today.