How many children does comedian Rob Delaney have now? Details about the comedian's personal life.
Actor, comedian, and writer Rob Delaney first caught the public's attention with his humorous and witty Twitter persona.
Since his online breakthrough, the talented entertainer has also written and starred in his own TV show called Catastrophe and has had roles in large blockbusters like Deadpool 2 and Hobbs & Shaw.
But while fans of Rob can easily watch him in one of his many onscreen projects, his private life is a bit harder to look into. Although the comedian is extremely private when it comes to his home life, he's actually been quite open about certain aspects of his family.
So, is Rob Delaney married? Who is his wife? Plus, does he have any kids?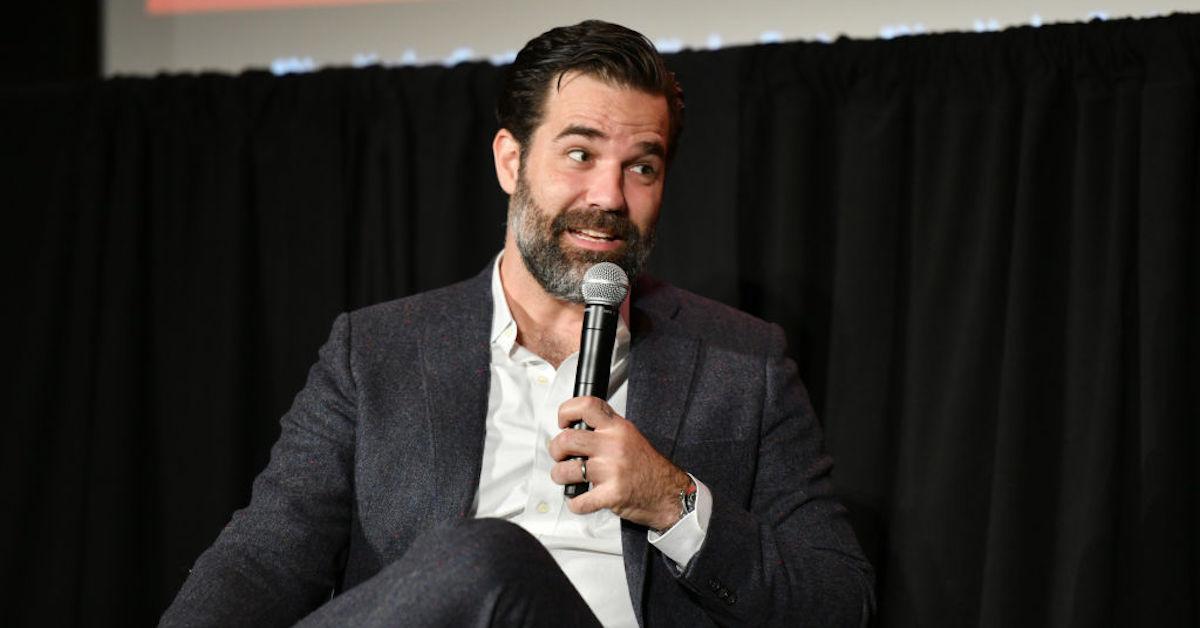 Who is Rob Delaney's wife?
Comedian and Catastrophe star Rob Delaney is happily married to his wife, Leah. Although the couple live in London now, they are both originally from the U.S. We know that Rob was born in Boston, but it's unclear where exactly Leah was born.
The couple first met when they were volunteering at a camp in Massachusetts that catered to children and adults with cerebral palsy and Down syndrome. Since the couple is extremely private, they have yet to disclose in what year they met, but they did date for several years before tying the knot.
It's likewise unclear when exactly Rob and Leah exchanged vows, but it was sometime around 2004.
"No one else before or since ever violently kidnapped my heart, put it in a dirty bag, and brought it to their lair to own forever," he said about Leah in an interview with The Guardian in 2015.
We're not crying, you're crying!
Does Rob Delaney have kids?
Rob and Leah have three children. Again, since the couple is so private, we don't really know much about them. The oldest two were born sometime before 2016, while the youngest was born in August 2018.
But while the pair keep most of their personal details private, Rob has been extremely candid about the devastating loss of the couple's son Henry, who died in January 2018. Rob famously opened up at the time about Henry's death, explaining that Henry had been diagnosed with a brain tumor shortly after his first birthday in 2016.
Rob is still very open about his son's death and is determined to talk about his own grief "in a way that helps someone else navigate their own," he said to the Mirror. The comedian credits his love for his wife and other children with pulling him out of the devastation he felt.
Rob has also been a vocal supporter of England's National Health Service, which he says saved his family from the financial stress of wondering whether they could afford Henry's treatments while they dealt with their child's illness.
He continues to advocate for them and for Medicare for All in the U.S.