Is Roxy Sternberg married? 'FBI: Most Wanted' star Roxy Sternberg worked while nine months pregnant.
There's no doubting Roxy Sternberg's dedication to her TV career! The actor, an alum of the TV shows Mars and Emerald City plays Special Agent Sheryll Barnes on FBI: Most Wanted, and she kept on filming scenes for the CBS police procedural nine months into her pregnancy.
Fans are desperate for details on Roxy's personal life — "Can I see a picture of the baby?" one person flat-out asked the actor on Twitter in May 2022. Roxy, understandably, has kept her private life private for the most part.
From what she has posted on social media, though, here's what we've been able to sleuth out.
Is Roxy Sternberg married?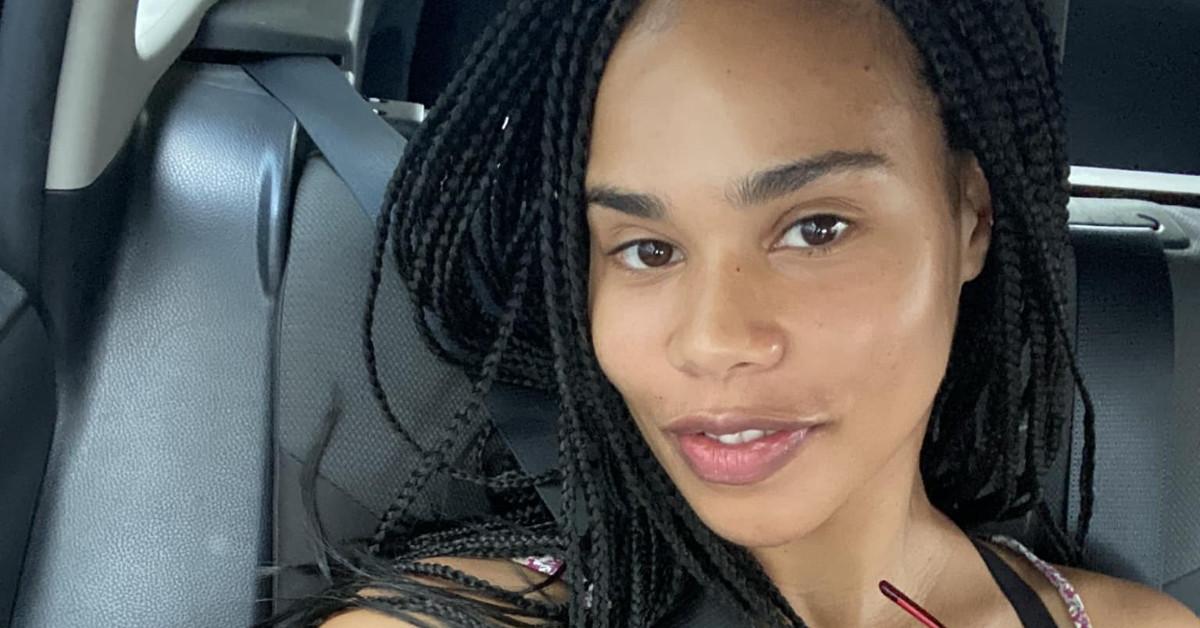 Details about Roxy's love life are sketchy, but the actor appears to be in a relationship, judging from her social media photos. According to TVOvermind, Roxy's boyfriend is someone named Flax, a claim bolstered by Roxy tweeting in July 2021 that the "clever Flax" was the one who took a photo of her on the London Underground.
In September 2018, Roxy posted a Facebook photo of herself cozying up to a fellow who's dressed in a suit and tie. "Thought about all the flowery quotes that could accompany this pic… nothing stuck," she wrote in her caption. "I'm very grateful to be on this ride with you! You've taught me so much. The light's been turned on. Let's keep pushing together."
Does Roxy Sternberg have kids?
Roxy announced on Twitter in December 2021 that she was pregnant. "Cat's out of the bag," she wrote at the time. "Little friend arriving April 2022."
The following April, she posted Twitter photos of herself out for a meal in New York City's Chinatown neighborhood. "Went for duck for our 'due date' date!" she wrote in that tweet. "Let's see how much longer this one wants cooking for…"
And that May, she posted photos of herself dressed up in Barnes' bulletproof jacket and cradling her real-life baby bump. "Throwback to working on [FBI: Most Wanted] nine months pregnant!" she captioned the pics. "Big up our amazing photographer Mark Shafer."
We haven't seen any news about Roxy's childbirth, but she did miss three of the last four episodes of FBI: Most Wanted, so perhaps that was her real-life maternity leave!
On screen, Barnes took on a maternity leave around the same time, which meant that she had to play catch-up with her new boss, Remy Scott, when she returned to work. And as viewers witnessed, the introduction didn't exactly go well in FBI: Most Wanted's fourth-season premiere.
"I think that we will see [Barnes and Remy] get used to each other, let's say, and over time, but I like [how it's playing out]," actor Dylan Dermott, who plays Remy on the CBS series, told TV Insider in September 2022. "Life is messy. It's not perfect. Relationships are messy. Work relationships are messy, they have to be worked out. We certainly are having a bit of a conflict, but I believe by next week, there's more of our relationship exposed. You'll see us work things out."