Who are Skylar Astin's parents? The 'So Help Me Todd' star doesn't use their last name.
Actor and singer Skylar Astin often use his roles to show off his many skills. Since growing a massive Broadway following after he originated the role of Georg in Spring Awakening, Skylar has made several film appearances in Hamlet 2 and Taking Woodstock. However, his breakout role came in 2012 when he played Anna Kendrick's love interest, Jesse Swanson, in the Pitch Perfect movie.
Pitch Perfect elevated Skylar's career and kept him booked with roles on Crazy Ex-Girlfriend and Zoey's Extraordinary Playlist. In 2022, the New York native inked a deal with CBS in new comedy So Help Me Todd. Skylar plays the titular character, Todd, a private investigator who finds himself out of a job. Todd is also his family's "black sheep," which his mother, Margaret (Marcia Gay Harden), has no trouble reminding him of.
Skylar's character doesn't have the best relationship with his parents, and the actor doesn't discuss his real-life family much. So, who are Skylar Astin's parents? Scroll down to find out!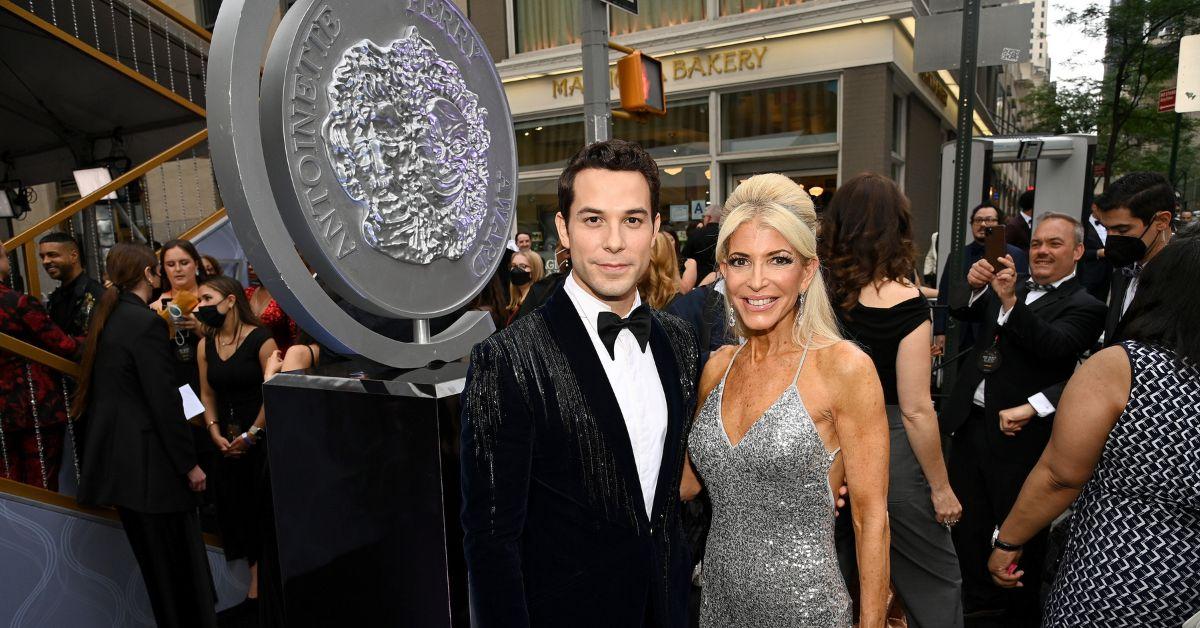 Here's what we know about 'So Help Me Todd' star Skylar Astin's parents.
Skylar was born on Sept. 23, 1987, to parents Meryl and Barry Lipstein. Barry and Meryl raised Skylar and his two brothers, Jace and Milan, in New York's Rockland County, where Barry reportedly worked as a garment industry executive.
Skylar's parents are still together, and Meryl shared on Instagram in January 2022 that she and Barry have been married a couple for 38 years. However, the Ghosts of War actor doesn't use his parents' last names publicly. Instead, Skylar opted to use his middle name professionally and has done so since he was a teenager, per Us Weekly.
"When I was 15, my first agent just did it for me," Skylar explained to Movieline about the name swap in September 2012. "I'm not ashamed, I'm not embarrassed, but she said it was just less specific to one thing, and she chopped it off. Forever to my friends, I will be Skylar Lipstein."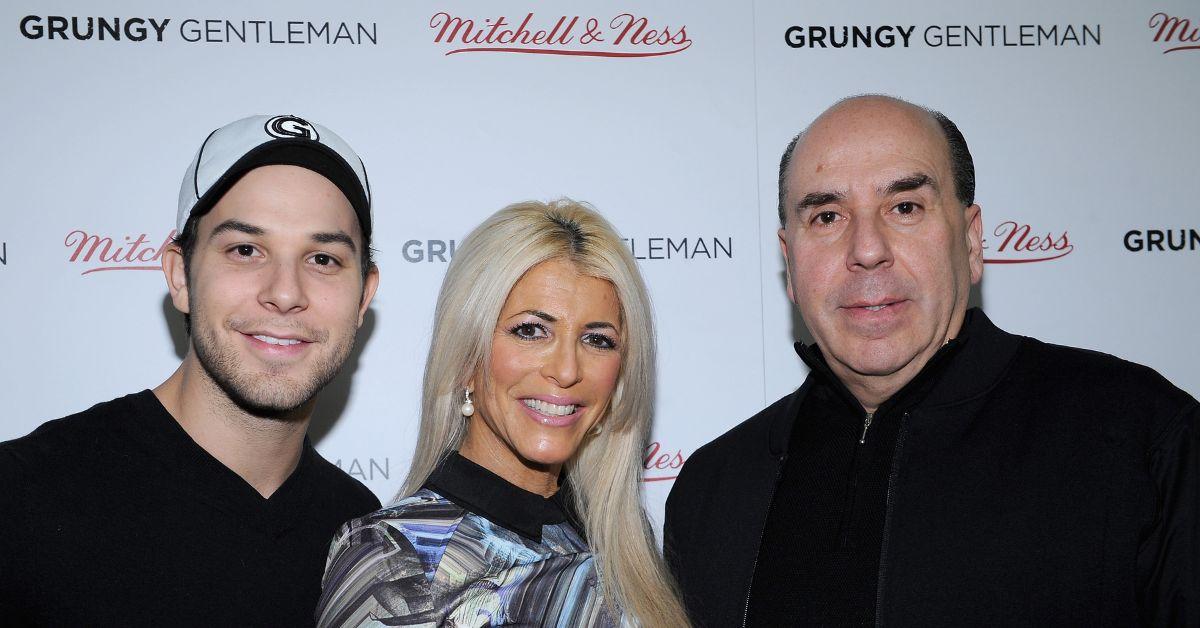 Is Skylar Astin related to John Astin?
Skylar may not be embarrassed by his last name, but his decision to use his middle name as a stage name has affected his personal life on several occasions. Multiple rumors and some sketchy websites have claimed that Skylar is related to other celebrities with the Astin last name.
Some fans linked Skylar to legendary actor John Astin, who rose to fame in the 1960s as Gomez Addams in The Addams Family TV show. Throughout his life and career, John married three women, including actress Patty Duke. Patty and John got married in 1972, around the same time she became pregnant with her son, actor Sean Astin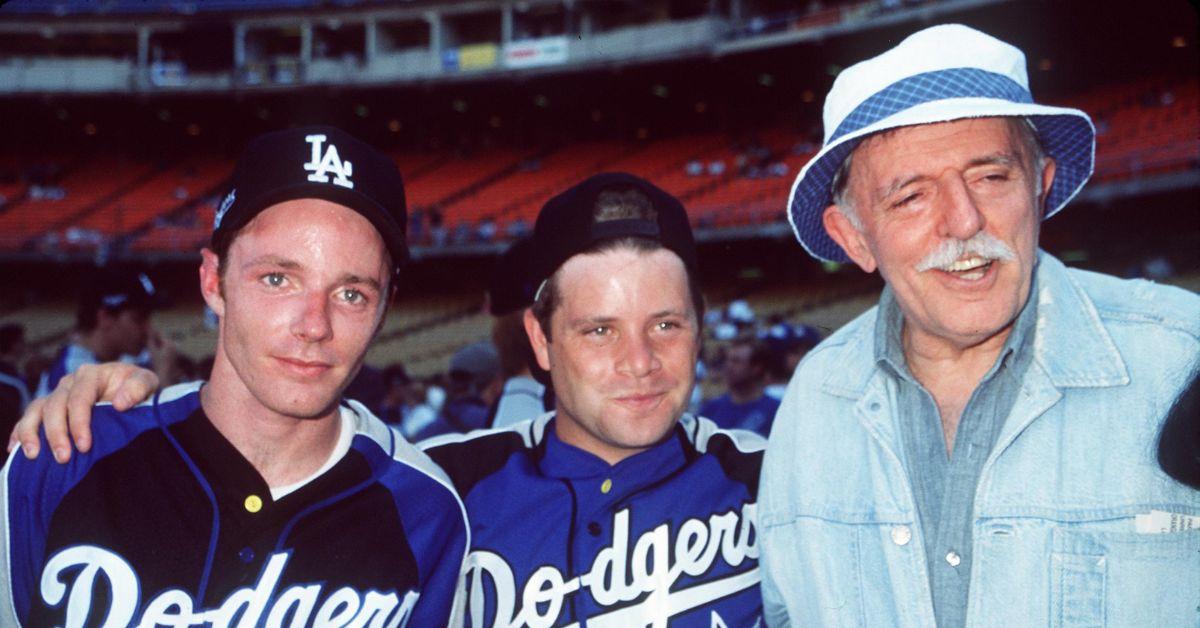 According to People, Patty believed John was Sean's father due to their secret affair. Once John and Patty divorced their respective partners, Suzanne Hahn, and Michael Tell, they stayed together, and John raised Sean as his own. However, in 2001, Sean learned John wasn't his biological father via a DNA test.
Despite Sean discovering that Michael was his biological father, Sean still considered John his dad. But Skylar confirmed that he and the 50 First Dates star aren't related, though he couldn't resist poking a little fun at their common name.

"To clear up the confusion: Sean Astin is my brother, and every Thanksgiving when he comes to the house, we do the Rudy slow clap," Skylar tweeted in August 2012.
Catch new episodes of So Help Me Todd Thursday nights at 9 p.m. EST.