How many kids does Steven Tyler have? Rocker sued for sexual assault by alleged "Adopted Daughter".
When you think of the rock band Aerosmith, it's hard not to also think about its lead singer, Steven Tyler. Born Steven Victor Tallarico, the musician first hit it big with his band in the 1970s. The group has managed to maintain its superstardom nearly 50 years later. As one can imagine, Steven's personal life has also kept fans inquiring about him through the years.
The frontman has gained a reputation for his relationships and marriages with multiple women. Steven's career has also had its share of scandals, including one involving him and a 16-year-old girl.
With allegations about the rocker's past resurfacing, fans wonder what his relationships are like with his own kids. Keep scrolling to find out everything we know about Steven Tyler's children and his lawsuit.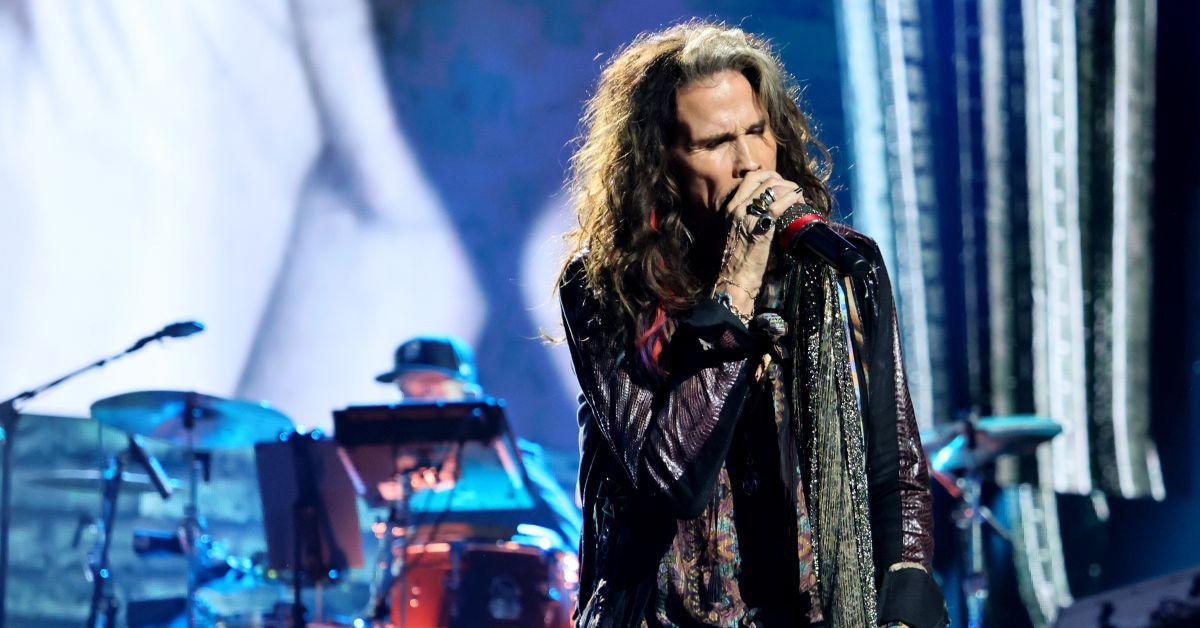 Who are Steven Tyler's children? The musician didn't know one of them until later in life.
After his band's self-titled debut album catapulted them into chart-topping success, Steven took time to enjoy the fruits of his labor. The singer dated multiple women in his heyday, from Valerie Kendall to his ex-fiancée Erin Brady. However, Steven has only married two women and is a father of four.
In 1978, Steven married his first wife, actor Cyrinda Foxe. Steven and Cyrinda welcomed a daughter, Mia, who appeared in Rush Hour 3 and Celebrity Fit Club in the 2000s. Initially, Steven believed Mia was his first child but soon realized his firstborn wasn't too far away.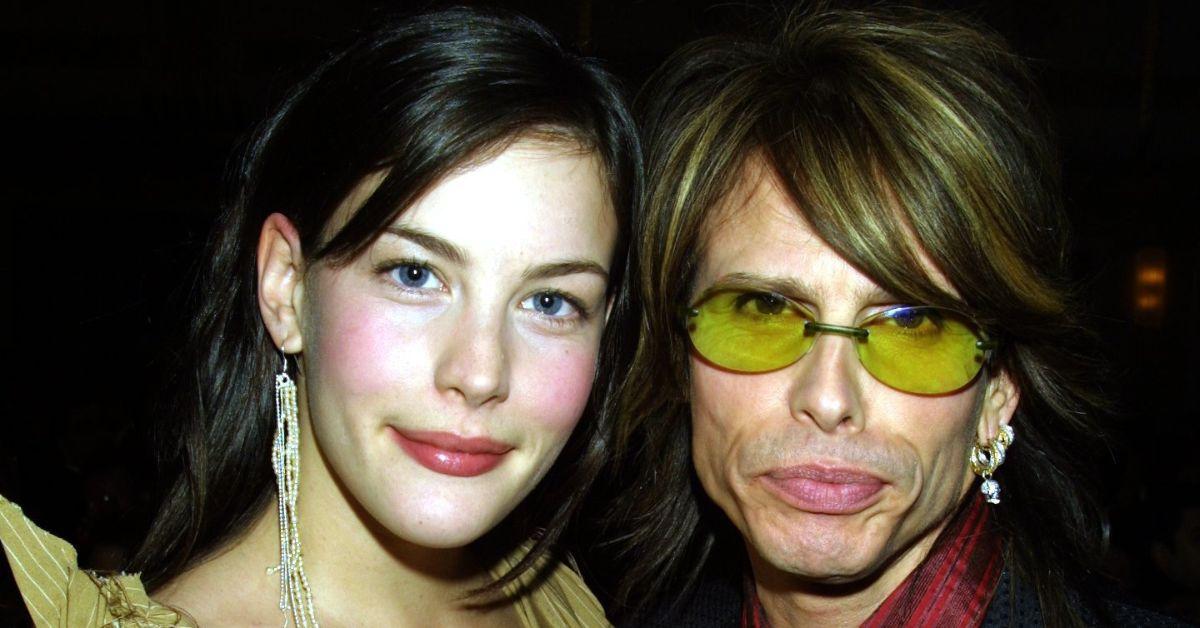 Before he wed Cyrinda, Steven cheated on her with a former model and Playboy playmate named Bebe Buell. During their affair, Bebe became pregnant with Steven's eldest child, actor Liv Tyler. Initially, Bebe led Steven and Liv to believe that Todd Rundgren was Liv's father. However, after seeing Steven as a child, Liv pieced together that the "Dream On" artist was her biological father.
"I felt a connection in a very strong way when I met him as a little girl, and I didn't know why at first, but I figured it out rather quickly," Liv told The Guardian in 2017.
Eventually, Liv and Steven confirmed he was her father, and they have seemingly been close ever since. Liv and Mia are big sisters to Steven's younger children — Chelsea Tyler and Taj Tallarico. Steven had Chelsea and Taj with his second wife, designer Teresa Barrick. Taj, the most private of Steven's children, is the only one of his siblings to go by Steven's real last name.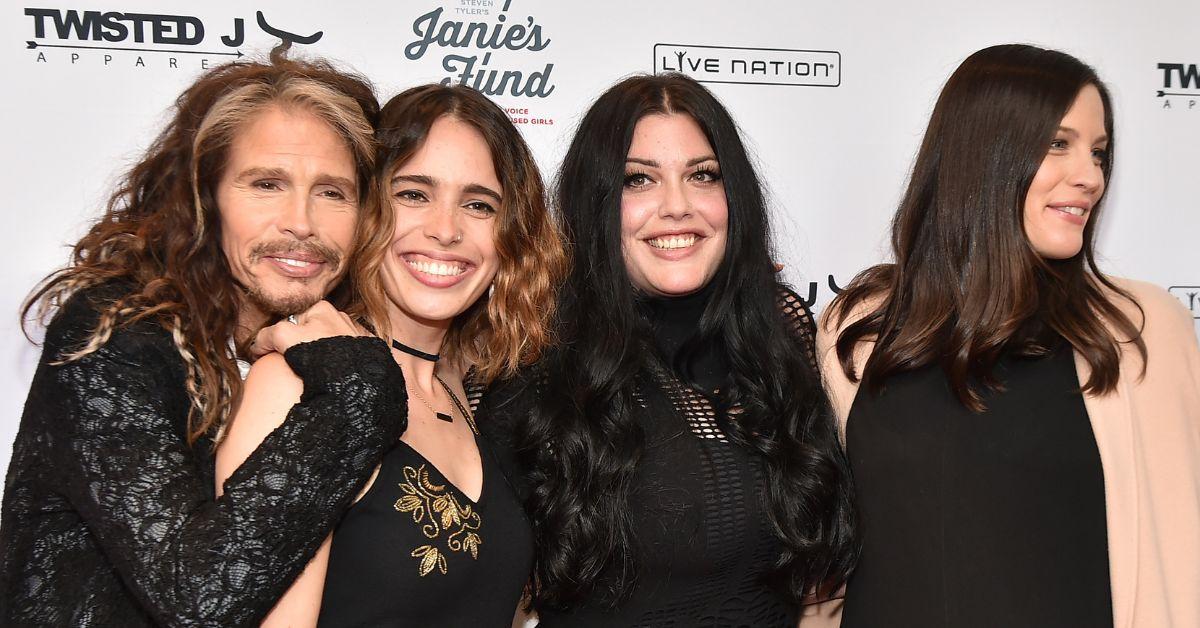 Steven Tyler's alleged adopted daughter is suing him for sexual assault of a minor.
While Steven proudly flaunts his four children from previous relationships, a woman he allegedly took legal guardianship of has spoken out about their time together. In a December 2022 lawsuit, Julia Holcomb claimed she and Steven had a three-year sexual relationship that began when she was 16.
According to Rolling Stone, Julia and Steven met soon after her 16th birthday when Aerosmith played in Portland, Ore. During their first exchange, Julia said Steven inquired about her age and upbringing before he "performed various acts of criminal sexual conduct upon" her in his hotel room.
Click here if the TikTok fails to load.
Soon, Steven reportedly began flying Julia out to Aerosmith concerts and convinced her mother to allow him to obtain "guardianship" over the teenager so they could live in the same home and tour together.
Julia shared that she became pregnant while on the road with Steven. When she told the musician, he allegedly forced her to have an abortion and told her he would stop financially supporting her if she went against his wishes. Julia begrudgingly went through with the abortion due to the paternal role Steven allegedly took on.
"His guardianship of me complicated things further," she wrote in a May 2011 Lifesite article. "I was subordinate to him as in a parent relationship and felt I had little control over my life."
Although the 2022 lawsuit doesn't name Steven directly, Julia hasn't shied away from discussing Steven publicly. Additionally, the "Crazy" artist has addressed the relationship in the past.
He didn't name Julia directly, but Steven admitted in his memoir Does the Noise in My Head Bother You? that he "almost took a teen bride" back in the day and added, "her parents fell in love with me, signed a paper over for me to have custody, so I wouldn't get arrested if I took her out of state. I took her on tour with me."
Report online or in-person sexual abuse of a child or teen by calling the Childhelp National Child Abuse Hotline at 1-800-422-4453 or visiting childhelp.org. Learn more about the warning signs of child abuse at RAINN.org.