What is Todd Hoffman's net worth? Wealth doesn't come from Pepsi but from his businesses and investments.
The four-part Netflix series, "has reawakened interest in the quirky case, where Todd Hoffman and John Leonard challenged Pepsi's company for a $23 million Harrier jet. The ad vaguely and jokingly implied they would give away a series of prizes, a jet listed among them in exchange for 7 million Pepsi labels. The pair took the offer as legitimate and pursued legal action to get their high-powered prize.
To get that many labels, they would need $700,000 to "technically" earn the amount needed for the jet. Hoffman was not only the financial backing behind the plot but Leonard's good friend well before the Pepsi case. Once again, Todd Hoffman is back in the spotlight thanks to the Netflix series, which has left viewers wondering where Hoffman is now and how much is his net worth.
We've done the research, and it's pretty impressive.
Todd Hoffman and John Leonard challenged Pepsi's company when the mega-corporation released a commercial that jokingly offered a brand new $23 million Harrier jet in return for 7 million Pepsi labels.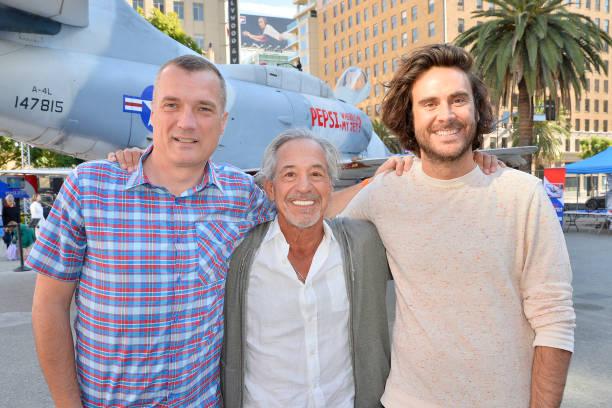 What is Todd Hoffman's net worth?
Hoffman's net worth is about $10 million, according to ExactNetWorth.com. Much of his money comes from his real estate investments, venture capitalism, restaurants, and his family's automobile business, Hoffman Enterprises, which his grandfather founded in 1921. The company also had many franchises and dealerships for Toyota, Honda, and Hoffman Ford.
Who is Todd Hoffman?
More than twenty years ago, Todd Hoffman and his good friend John Leonard challenged the Pepsi corporation for a jet. The company advertised the offer in exchange for 7 million Pepsi labels. Hoffman financially backed the scheme.
Hoffman was born to Burton and Phillis Wiesein Hoffman, and he grew up with two brothers. His family has an automobile business that was later renamed Hoffman Oldsmobile and, as it grew, was rebranded as Hoffman Enterprises. As a child, he enjoyed mountain climbing and met Leonard through that interest, who was a junior climbing guide. Despite their 20-year age difference, they became great friends, and the rest is truly history. Hoffman recalled the first time he saw the Pepsi commercial that peaked his interest and eventual backing of Leonard's idea.
"John brought this to me and told me the story," Hoffman said. "We looked at the videotape of the commercial, and I just kept looking at it over and over and over and going: 'That is absolutely a reckless ad put out there by a major corporation that knows better.'"
Where is Todd Hoffman now?
Hoffman and Leonard are still good friends despite losing their court battle against Pepsi. He recently told The Guardian about their friendship.
"I just love being connected with people like John," Hoffman said. "He looks all serious, and he looks conservative, but he's insane. He's certifiably insane. He holds a job. He has a beautiful family. He has a house and pays a mortgage, and goes to work every day, but he's got some real mental things going on. Way outside the box."
Hoffman also battled brain cancer in the early 1990s and again in 2021.
What happened in the John Leonard v PepsiCo case?
The judge, Kimba Wood, denied Leonard's claim for the jet, and Pepsi won the case. The judge supported his ruling by explaining there was no written agreement between the two parties, so the advertisement did not equate to fraud. In response to the Leonard case, Pepsi moved forward with an altered ad that included an increased number of Pepsi points (700 million) needed to win a prize. They also included a 'just kidding' disclaimer.