Who Tom Schwartz might be dating is definitely ruffling feathers.
Tom Schwartz from Vanderpump Rules was spotted smooching someone new and his ex-wife Katie Maloney is seeing red. Although we don't know yet if the reality couple is officially dating, sneak peeks for Season 10 of the Bravo show, premiering February 8, 2023, definitely spark major questions.
So who is Tom possibly dating that could cause Katie to turn on her ex, whom she once said she had "deep admiration" for? Here's what we know about the new romance blooming on Vanderpump Rules.
Tom Schwartz is rumored to be dating another 'Vanderpump Rules' co-star after his divorce.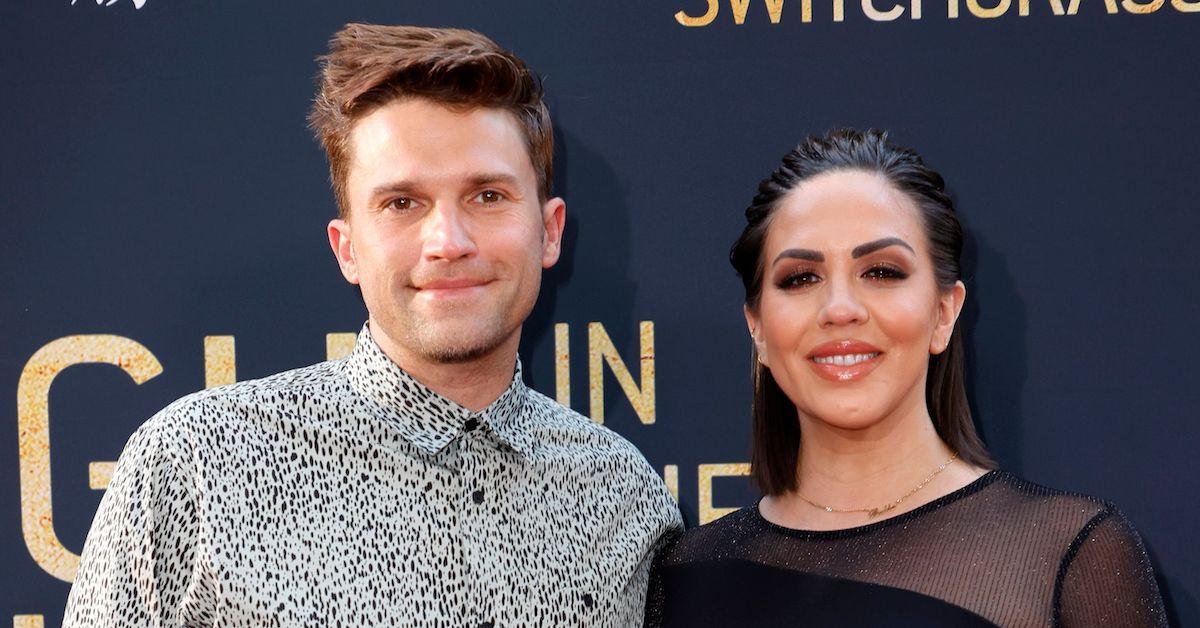 Although Tom and Katie both previously said that their 2022 divorce was amicable, per People, Katie's opinion of her ex goes south when Tom is seen making out with Raquel Leviss.
First, as a quick refresher on the love story of Katie and Tom, the couple actually got together pre-Vanderpump Rules (was there such a time?). It was 2017 when the lovebirds said "I do," per Us Weekly. In 2019, they were seemingly so into one another that they had a second wedding! But by 2022, the marriage was over, with Tom insinuating on Instagram that the decision to end things was Katie's.
Even so, don't think that Katie was thrilled to see her former spouse locking lips with Raquel at Scheana Shay's wedding to Brock Davies. Ahead of the Season 10 premiere, rumors were already circulating that the co-stars had become more than friends. Per Bravo, the trailer for the season settles the matter as it shows the kiss in question.
Katie is livid with Tom and Raquel for their romance.
According to Katie's interview with ET Online, she and Tom agreed not to get together with anyone in their friend group — and of course, this would include Raquel. When Katie saw her ex go back on his promise, her opinion of him immediately changed. "It just made me realize that this person, under no circumstances, will never respect me and will just continue to humiliate me," she told the outlet, adding, "I didn't want us to be a Vanderpump Rules statistic where it becomes very incestuous."
Her point is driven home by the fact that Raquel was previously engaged to co-star James Kennedy. The Vanderpump Rules stars called off their betrothal in 2021, with the former couple taking to Instagram to share a joint statement about their romantic status. "After these 5 wonderful years we had together, we decided we have two different goals and made the decision to call off the engagement," the post read in part, adding, "We love each other very much, but we aren't in love anymore."
As for her present feelings for Tom, Raquel is seen saying on the trailer, "I do like Schwartz a lot." On the flipside, Katie tells her ex, "I've never had hatred for you and now I do. I think you're pathetic, I think you're a drunk, and I think you're a loser."