Tastytrade Co-Founder Tom Sosnoff built his impressive Net Worth educating investors.
Meme stock "mania" is good for business, said Tastytrade co-founder and CEO Tom Sosnoff in an interview on March 30, 2022 with CNBC's Andrew Ross Sorkin. Sosnoff has built a net worth of about $150 million as a trailblazer in the brokerage industry. Sosnoff shares his expertise and knowledge with investors of all levels.
"It's a good thing when we get a little bit of action in meme stocks that brings everybody back into the market. It's good for engagement," Sosnoff told Sorkin in the interview.
Given the influence and success Sosnoff has in the finance space, people want to know how he reached such heights. And we've got some answers!
TOM SOSNOFF Profile Summary
After spending 20 years as a broker on the Chicago Board Options Exchange (CBOE), Tom Sosnoff became a serial entrepreneur. He sold his first company, Thinkorswim, to TD Ameritrade in 2009 for $750 million. A few years later, Sosnoff took the profits from that sale to launch Tastytrade. He also eventually started Tastyworks and Dough Inc., two companies that work in tandem with Tastytrade.
| | |
| --- | --- |
| Celebrated Name: | Tom Sosnoff |
| Net Worth: | $150 million |
| Profession: | Tastytrade Co-Founder and CEO |
| Birthday: | March 6, 1957 |
| Birthplace: | New York City, N.Y |
| Wife: | Yes (wife's identity is unknown) |
| Children: | 2 kids |
| Education: | State University of New York at Albany |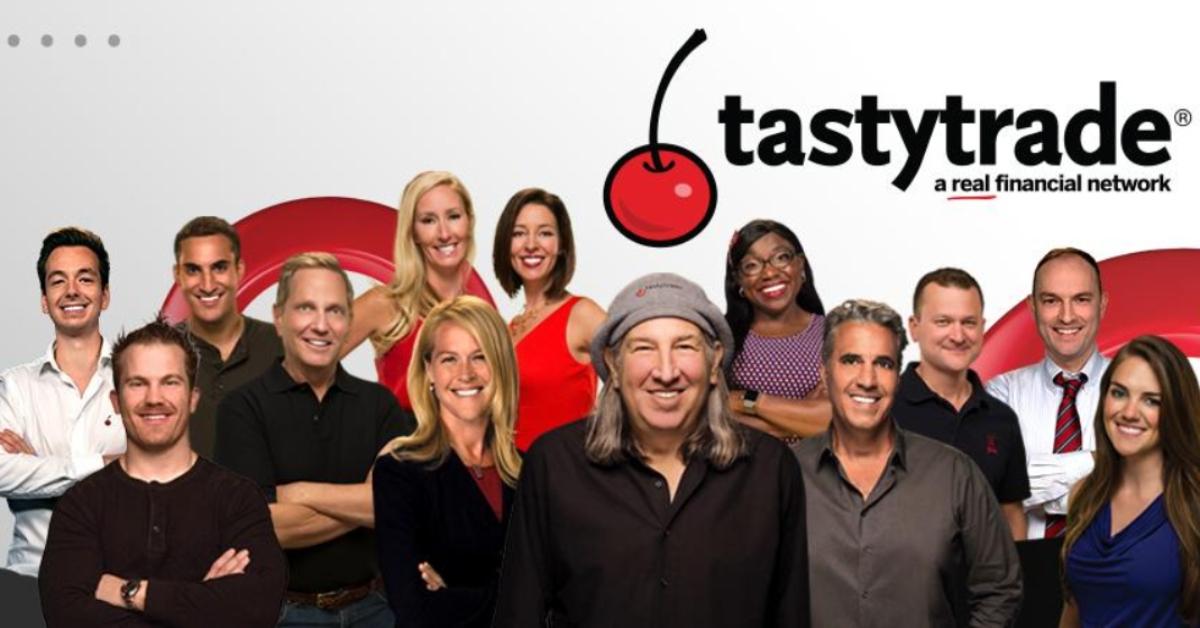 Who is Tom Sosnoff?
Sosnoff, 65, spent over 20 years as a market maker for the Chicago Board Options Exchange (CBOE) before starting his various entrepreneurial pursuits.
Believing that online options trading was the way of the future and would attract individual investors into the market, Sosnoff co-founded the online brokerage firm Thinkorswim in 1999. The firm also offered an educational program for individual investors.
How much did Tom Sosnoff sell Thinkorswim for?
In 2009, Sosnoff sold Thinkorswim to TD Ameritrade for $750 million. By that time, the firm had about $3.6 billion in client assets from more than 70,000 trading accounts, reports Daily Finance.
When asked what the secret to long-term success is in options trading, Sosnoff told Daily Finance, "Remember that you are only as good as your last trade – and never read your own press clippings. Stay humble, or the market will be the one humbling you."
How did Sosnoff start Tastytrade?
According to a 2011 Crain's Chicago Business article, Sosnoff personally pocketed $84 million from the sale of Thinkorswim and also got to keep the registered domain name, Tastytrade.com. It took him a couple of years to figure out what to do with the money and the domain. Then in 2011, he launched the financial news network Tastytrade Inc.
Sosnoff envisioned Tastytrade to be to investing like Comedy Central's "The Daily Show" is to politics, informational and educational with comedy mixed in, Huff Post reports. The Wall Street Journal likened Tastytrade programming to ESPN's Mike & Mike show. Sosnoff set the Tastytrade studio up in a former hip-hop music studio in Chicago.
"The way real wealth is created is through a logical, intellectual, strategic approach to investing," Sosnoff told Huff Post in 2015.
Tastytrade currently produces 10 hours of live, original programming each day during the week that provides financial information, investment strategies, and entertainment related to options trading and the stock market.
"Basically, this ain't yo momma's financial network. But you can tell her to watch and learn!" states the Tastytrade website.
What companies did Tom Sosnoff found?
After Tastytrade was launched, Sosnoff founded the Dough, Inc. stock trading platform in 2014, followed by the Tastyworks online brokerage in 2017. The two companies work in tandem with Tastytrade.
"We kind of have that old-school mentality of if you build a great product and if you differentiate yourself through your technology, you can grow. Great products scale. We learned that in the past," Sosnoff told BuiltInChicago.com in 2014.