Tyler Hubbard, a member of the disbanded Florida Georgia Line musical duo, might have country music's cutest family.
After forming as a cover band in 2010, Florida Georgia Line became a top country duo when their catchy tune "Cruise" became a #1 hit song for 24 weeks back in 2012. The song is one of the few country hits that managed to cross over to mainstream pop radio stations, and it was a staple on the airwaves for much of that year.
The group consists of vocalists Brian Kelley and Tyler Hubbard, who originally met through a campus worship group at Belmont University in 2008. After sharing interests in religion and music, the two formed Florida Georgia Line (which is a combination of the states they grew up in).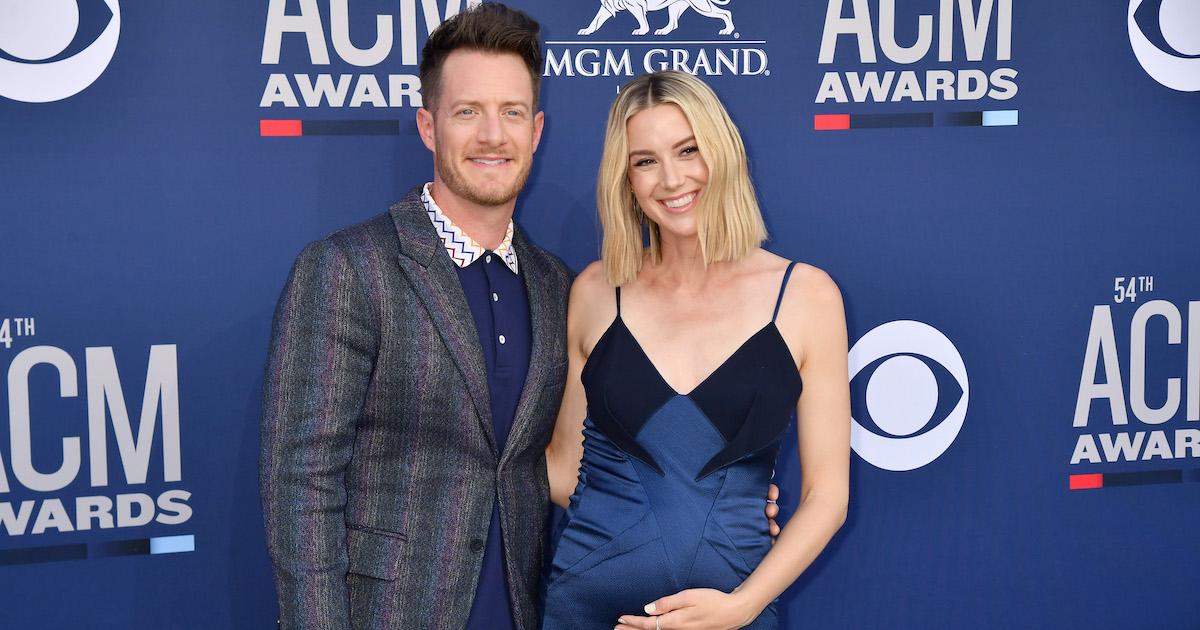 The duo announced that they would be taking a break from the group in February of 2022. Both Tyler and Brian are pursuing projects on their own, from music to TV spots, to collaborations with other artists.
Outside of the group, both Tyler and Brian are devoted family men. Brian married his wife Brittney Kelley in December 2013, while Tyler wed Hayley Stommel in July 2015.
Tyler, his wife, Hayley Hubbard, and their three adorable kids appeared on a Season 2 episode of Get Organized with The Home Edit in April of 2022. Though Tyler's kids were only on the show briefly, they're fixtures on their parent's Instagram feeds. Keep scrolling to find out more about the singer's family life.
1. Olivia "Liv" Rose
After revealing that they were expecting their first child together in June of 2017, about two years after they walked down the aisle, Tyler and Hayley decided to do a gender reveal with a cake. Though they cut into blue icing and thought that they were expecting a boy, they later learned that Hayley's blood test had been wrong — they were actually having a girl.
On Dec. 23, 2017, the couple welcomed daughter Olivia "Liv" Rose together.
2. Luca Reed
When Tyler walked the red carpet at the 2019 Grammy Awards, he and Hayley had a surprise for the photographers. Hayley revealed her baby bump, and the two soon posted online that they were expecting Baby #2 together. 
Just a few days later, Florida Georgia Line appeared on The Ellen DeGeneres Show, and Tyler explained that he wanted to do a gender reveal on the show. 
He and Hayley both thought that they were having a boy, and she later came out to the stage to find out.
Blue confetti confirmed that the couple was, in fact, having a baby boy.
Luca Reed was born on Aug. 19, 2019, and Hayley wrote on Instagram back in January of 2020 that he was a "smiley" boy.
3. Atlas Roy
The musician and the Meaning Full Living podcast host welcomed their third child, a boy named Atlas Roy, on Sept. 24, 2020. On his first birthday in 2021, Hayley shared that her youngest was "the best surprise we've ever had."