Since arriving in the music scene in 2008, Adele has been on the rise. The British singer has one of the most iconic careers of the century with a roster of successful singles such as "Hello," "Set Fire to the Rain," and James Bond's Skyfall title track, which earned her the Academy Award for Best Original Song.
The 33-year-old native Londoner recently spent five years away from the studio, but a tease of her upcoming single, "Easy on Me," promises her return is imminent.
Before we spend our entire week listening to the new track, let's take a look at the pop star's career. For starters, how did Adele become famous?
How did Adele get famous?
At 14 years old, Adele left public school to attend The BRIT School for Performing Arts and Technology, where stars Amy Winehouse and FKA Twigs also began their careers. While at the institution, Adele let her musical talents shine.
According to Biography, Adele recorded and published a three-track demo for a class project, which arrived on her MySpace page soon after.
The demo spread on the platform and caught the attention of the London's XL Recordings record label. At the end of 2006, 17-year-old Adele signed with XL Recordings and began her career.
In 2008, just two years later, Adele released her debut studio album, "19," which included hits such as "Cold Shoulder" and "Hometown Glory," the first song she ever penned (at only 16!).
The album earned acclaim overseas, winning her the Brit Award for Critic's Choice. Once Adele signed a deal with Columbia to represent her in the United States, both she and the album soared to new levels of fame. Adele's musical stylings and lyrics in "19" resonated with both British and U.S. audiences, cementing her as a powerful newcomer in the industry.
After the release of "19," Adele achieved even more fame.
In 2011, Adele released her highly anticipated second album, "21," once again titled for the age she was at the time she assembled the record.
"21" received global praise, with Simon Harper of Clash writing, "'21' introduces the realities of adult life, where grown-up responsibilities collide with heartache, and emotional scars run deep."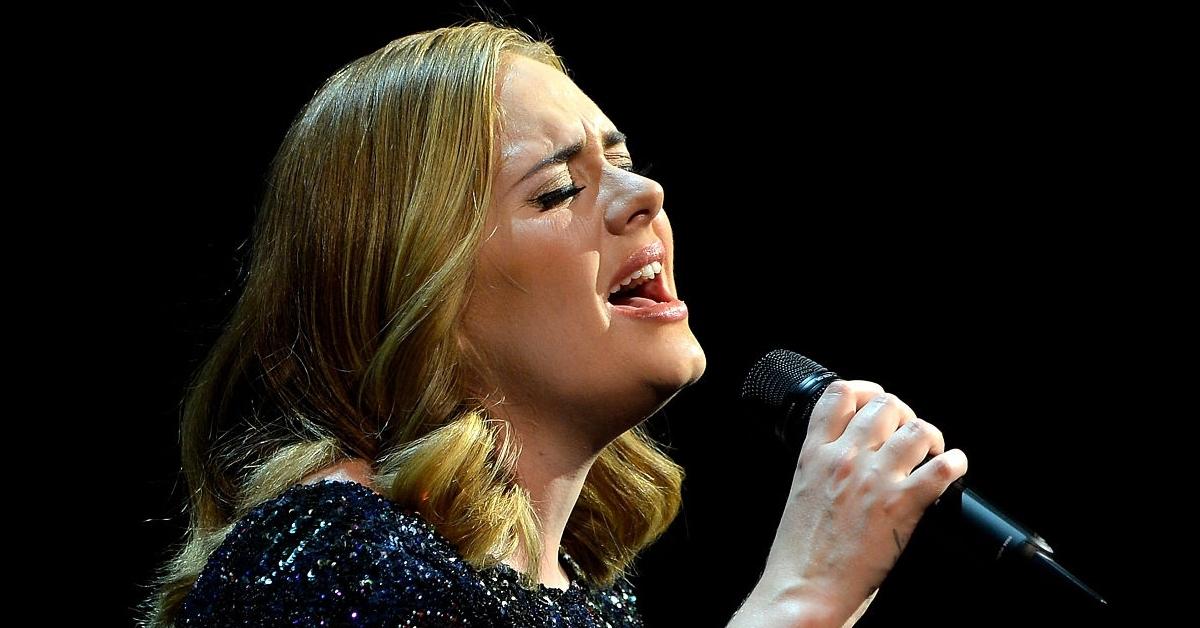 "21" earned Adele several accolades, taking home two BRIT Awards (one of which was British Album of the Year), and six Grammy Awards, including Album of the Year and Best Pop Vocal Album.
Later in 2012, Adele made waves as she co-wrote and recorded "Skyfall," the official theme of the James Bond film of the same name. The track went on to win numerous awards, including a Grammy and an Oscar.
Adele released her third studio album, "25," in 2016, and it featured the heartbreak ballad "Hello." Capital FM reports that the "Hello" "became the fastest video to reach one billion views on YouTube, and it only took 88 days."
How many Grammys does Adele have right now?
UK's richest singer, Adele has 15 Grammy awards in total. Beyoncé has already won 28 Grammys, the most by any female artist, and is within striking distance of the all-time record of 31, which is held by the Hungarian conductor Georg Solti. Her 88 overall nominations have tied her with her husband Jay-Z for the most in history.
Adele won her first two GRAMMYs at the 51st GRAMMY Awards in 2009: Best New Artist and Best Female Pop Vocal Performance for her hit "Chasing Pavements." That same year, Adele made her GRAMMY stage debut performing "Chasing Pavements" with Sugarland.
Often considered the highest music honor, the awards were established in 1958. In 2012, Adele became the second female artist to win six awards in one night.