Movie producer Tyler Perry has an impressive fortune. Harry & Meghan named Perry as the godfather to their daughter.
The multi-talented Tyler Perry has built a massive media empire that he owns completely. He's an actor, comedian, writer, and filmmaker with an impressive list of past works. Known largely for his grandmother character Madea and his repertoire of Black characters, Perry was named a billionaire by Forbes in 2020.
Perry created the character Madea as a cross between his mother and aunt and told 60 Minutes once, "She's a strong figure where I come from." He had a childhood in poverty and is primarily self-taught. His huge output of television, film, and stage performances makes up the bulk of Perry's wealth.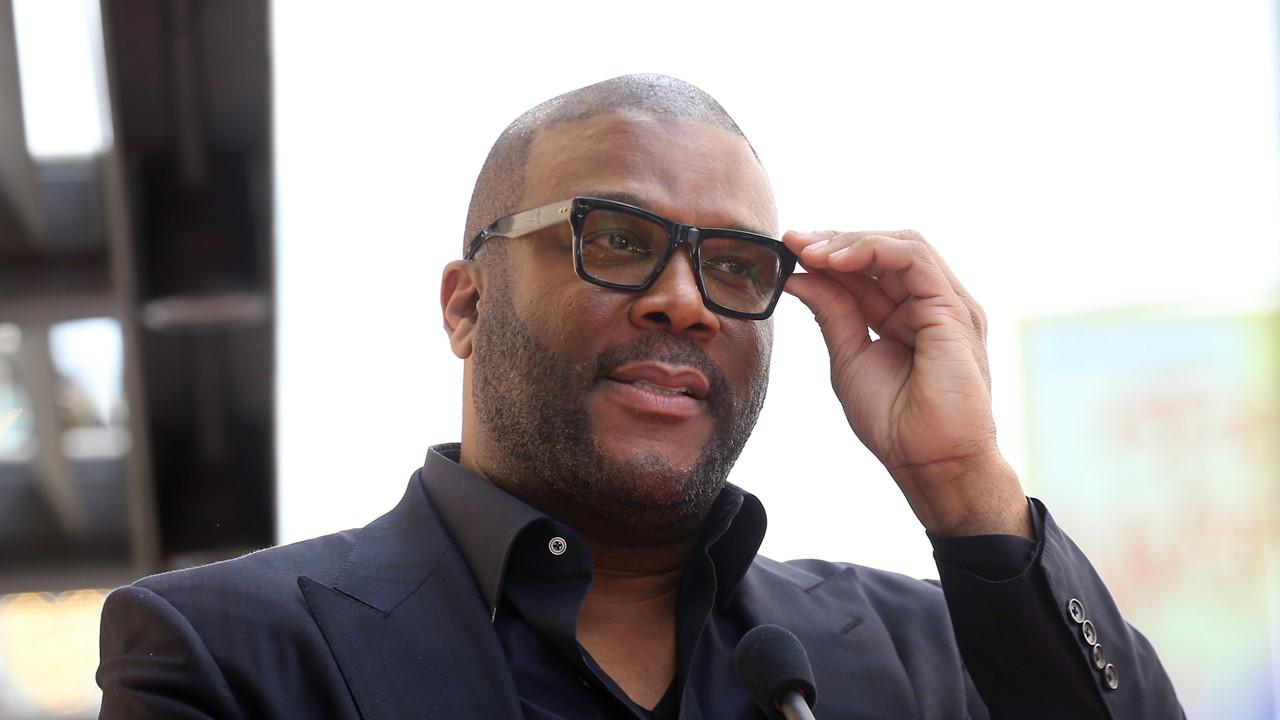 TYLER PERRY Profile Summary
Tyler Perry came from humble beginnings, with an abusive father. He completed his GED and started writing after being inspired by an episode of The Oprah Winfrey Show. To date, he has created at least 10 Madea films (plus more where she appears as a secondary character), the TV series Tyler Perry's House of Payne, and owns a TV studio space in Atlanta.
Real Name: Emmitt Perry Jr.
Profession: Actor, Writer, Comedian, Filmmaker
Net worth: $1 billion
Birthdate: Sept. 13, 1969
Birthplace: New Orleans, La.
Education: GED
Partner: Gelila Bekele (separated 2020)
Children: 1
Tyler Perry's net worth was recently estimated at $1 billion
As Forbes estimated in 2020, Perry was worth about $1 billion. At that time, the outlet based that estimate on the following figures:
$300 million in cash and investments
$60 million stake in BET
$40 million in "homes and toys"
$320 million for his library of work
$280 million in his studios
How did Tyler Perry make his money?
Perry has led an impressive career in the television and film industry and learned all he knows about the entertainment business on his own. As he told Forbes, "I had no mentors… I didn't go to business school." During Perry's early 20s, he started writing scripts and used his saved $12,000 to rent performance space in Atlanta.
His first stage play, I Know I've Been Changed, didn't find much success initially, but Perry revised the show and its concept and gradually gained a following. Perry used ticket sales from his stage productions to help finance his first movie, Diary of A Mad Black Woman in 2005.
A number of Perry's movies feature Madea as the main or a key character:
Madea's Family Reunion (2006)
Meet The Browns (2008)
Madea Goes to Jail (2009)
I Can Do Bad All By Myself (2009)
Madea's Big Happy Family (2011)
Madea's Witness Protection (2012)
A Madea Christmas (2013)
The Madea films grossed over $670 million at the box office by 2019, for about $290 million in fees and profits to Perry.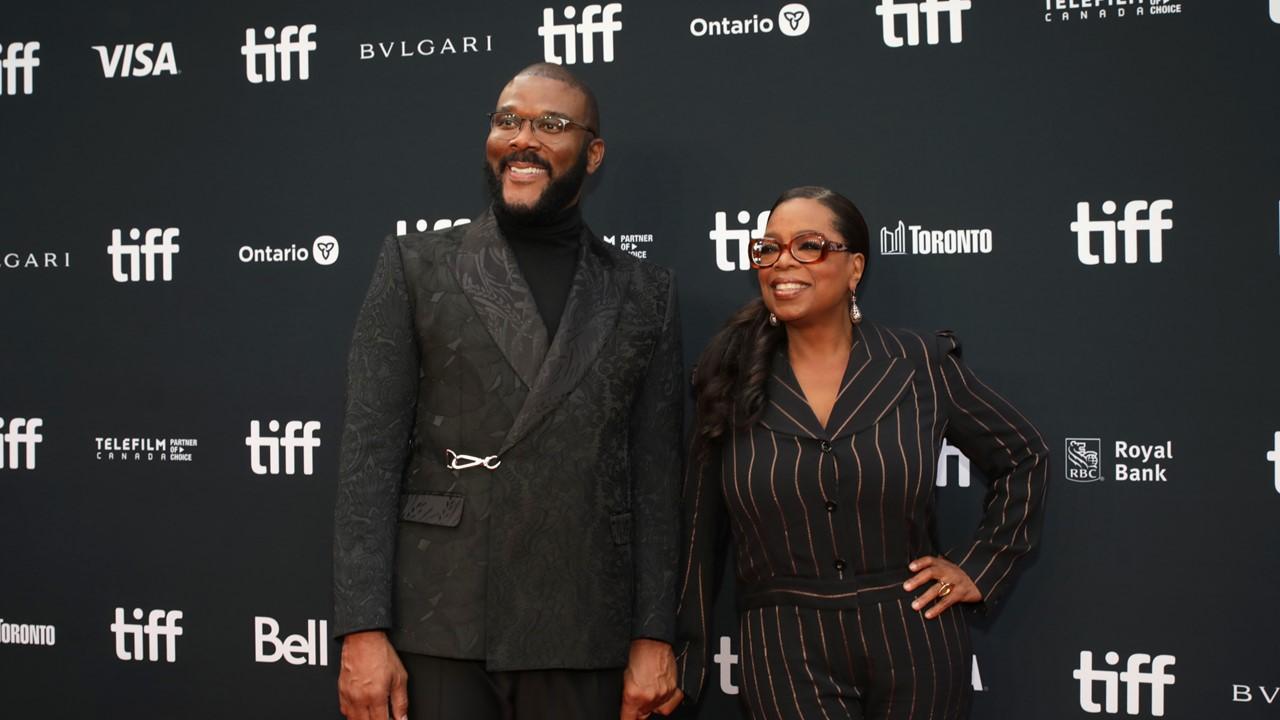 In addition to his theatrical and film work, Perry produced the sitcom Tyler Perry's House of Payne from 2006 until 2012. Perry partnered with Oprah Winfrey beginning in 2012 on the Oprah Winfrey Network (OWN). Winfrey had invited Perry on her show in 2001 and became a mentor to Perry in building his media empire.
Tyler Perry makes television shows and films at Tyler Perry Studios.
Perry acquired a former military base on 330 acres in Atlanta in 2015. There, HBO and OWN filmed The Immortal Life of Henrietta Lacks, and the AMC series The Walking Dead also used his studios for filming. Black Panther was one of the first to be filmed on his new stages starting in 2018.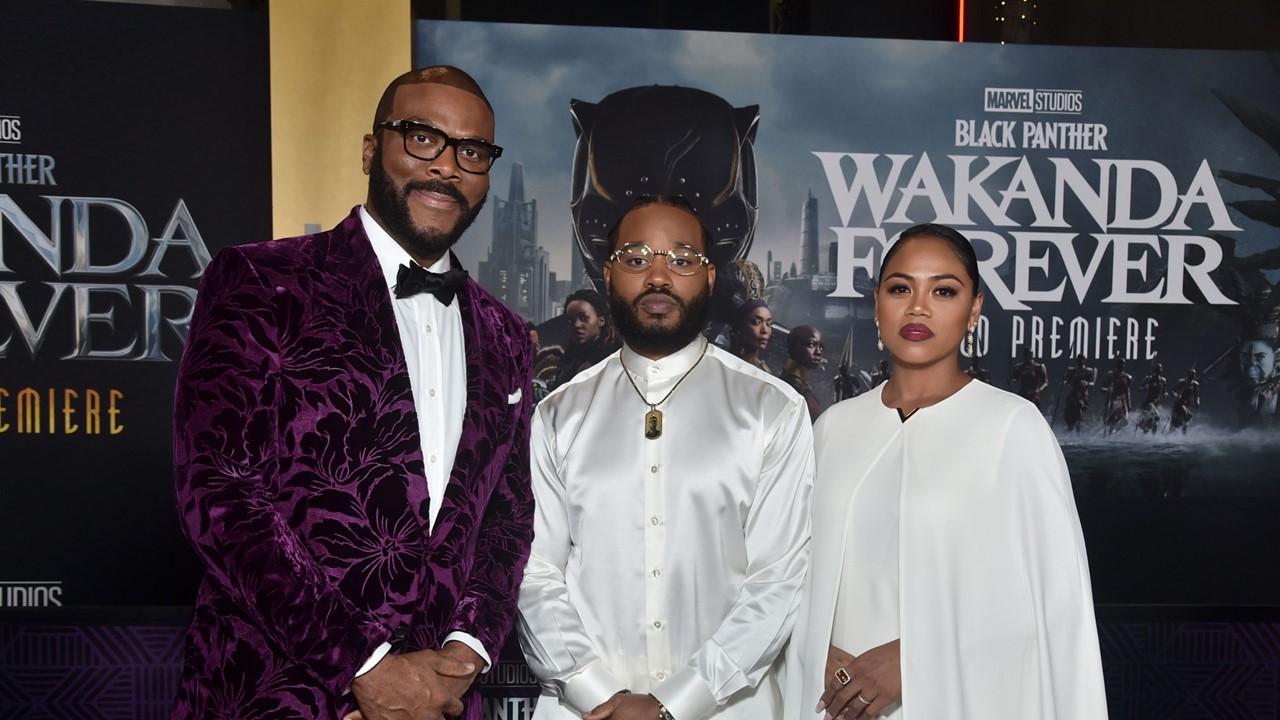 Tyler Perry is the godfather to one of Harry and Meghan's children.
In a televised interview with Oprah Winfrey in 2021, the Duke and Duchess of Sussex, Prince Harry and Meghan Markle, said that Perry assisted them when they first moved to the U.S. Perry provided housing and security for the royal couple as they sought to step out from under the royal family's protection.
The couple also named Perry as the godfather to their daughter, Lilibet Mountbatten-Windsor, which Perry confirmed in the final episode of the new Netflix documentary Harry & Meghan.