What is Anthony Hopkins' net worth? The Welsh actor, director, and producer has made an amazing fortune in his career.
Sir Philip Anthony Hopkins CBE is a Welsh actor, director, and producer. One of Britain's most recognisable and prolific actors, he is known for his performances on the screen and on stage. Hopkins has received many awards and nominations throughout a career over six decades-long.
Anthony Hopkin has one of the most prestigious and lucrative acting careers of any actor in his generation. Thanks to his starring roles in some of Hollywood's most notable blockbusters, the Hannibal star has amassed a massive fortune.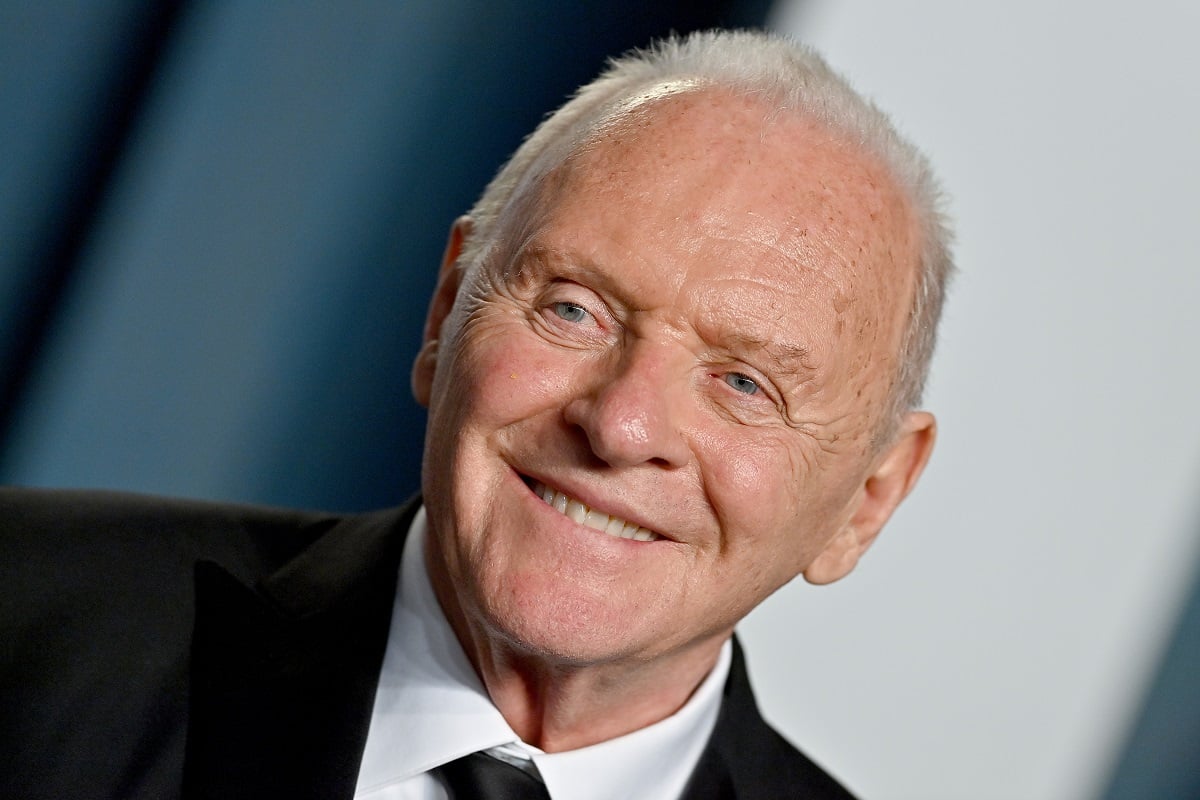 What is Anthony Hopkins' net worth?
Celebrity Net Worth has reported that The Silence of the Lambs star is worth $160 million. His wealth came from a long and successful film career that started with featuring in 1968 The Long in Winters.
The website asserted that Hopkins' most profitable years came in the late 90s and early 2000s. Hopkins brought in $15 million for starring in the 2001 sequel to Lambs, reprising his role as the cannibalistic serial killer in Hannibal. He earned $20 million for the prequel movie Red Dragon, and $5 million for Mission: Impossible II.
In later years Hopkins was still growing his net worth. He earned $15 million for the 2010 film The Wolfman. For starring in HBO's Westworld, The Richest reported that Hopkins took in $175,000 an episode for the first two seasons. He later negotiated a pay bump which saw him making $250,000 per episode. Seasons 1 and 2 had 10 episodes, whereas season 3 had eight.
Anthony Hopkins once advised actors not to waste their money on film school
Hopkins wasn't always a multi-millionaire and knows what it's like to waste money at a time when he wasn't as affluent. In a 2021 interview with GQ, Hopkins gave some advice to aspiring actors trying to break into Hollywood.
"Don't waste your money. They're failed actors that set themselves up as gurus," Hopkins said.
Hopkins was speaking from personal experience and shared how he had a difficult time working with an instructor when he attended film school himself.
"That's one of the reasons I left the National Theatre – we had a particular director who was very picky. And that's one of the reasons that I would be angry," he continued. "This was in my days of raging paranoia and I warned one director, 'You ever speak to me like that again I'll punch your face in.' Obviously, I don't do that anymore. There's one very well-known actor with an acting class here in Los Angeles and he's the star of the show. And all these other students sitting around paying their fees and he's the star! He's on stage with them, interrupting them, being rude to them. No, you don't do that."
Anthony Hopkins' wife loves spending his money until it's gone
Hopkins has shared that his third and current wife, Stella Arroyave, has been enjoying the riches he's grown in his career. Speaking to Daily Mail, Hopkins shared that his wife worked at an antique shop as a dealer. When noticing the actor, Hopkins recalled that Arroyave didn't just walk over to greet him, but danced, and immediately left an impression on him.
The Transformers actor has asserted that one of the reasons Arroyave is right for him is that she takes good care of her husband.
"This morning I was sitting in a restaurant and I was leaning back in my chair jiggling away and she said: 'Don't do that.' I said: 'Why?' She said: 'Cause you could collapse!' She looks after me that way and she needs to, because my nature is to do things very fast because I have convinced myself that I am still 45 years old. I walk far too fast and I'm always falling over and she reminds me not to," he said.
Hopkins also joked that he doesn't mind Arroyave spending his money, which he quipped she does until it's all gone.
"She's a wonderful woman who likes to spend money, and even as I am sitting here talking to you, is out spending my money. It's all gone, whoosh. But she's very good for me, my wife, because she slows me down," he added.