Colombian singer Darío Gómez has passed away at 71 years old – but what did he die of? Read on to find out.
Legendary Colombian singer Darío Gómez, who sold over 6 million albums internationally and earned the nickname El Rey del Despecho (The King of Spite), passed away on Tuesday, July 26, 2022, at 71 years old.
The iconic singer-compose leaves behind an undeniable legacy as an artist. With that being said, what was Darío's cause of death? Let's unpack all of the known details as they currently stand.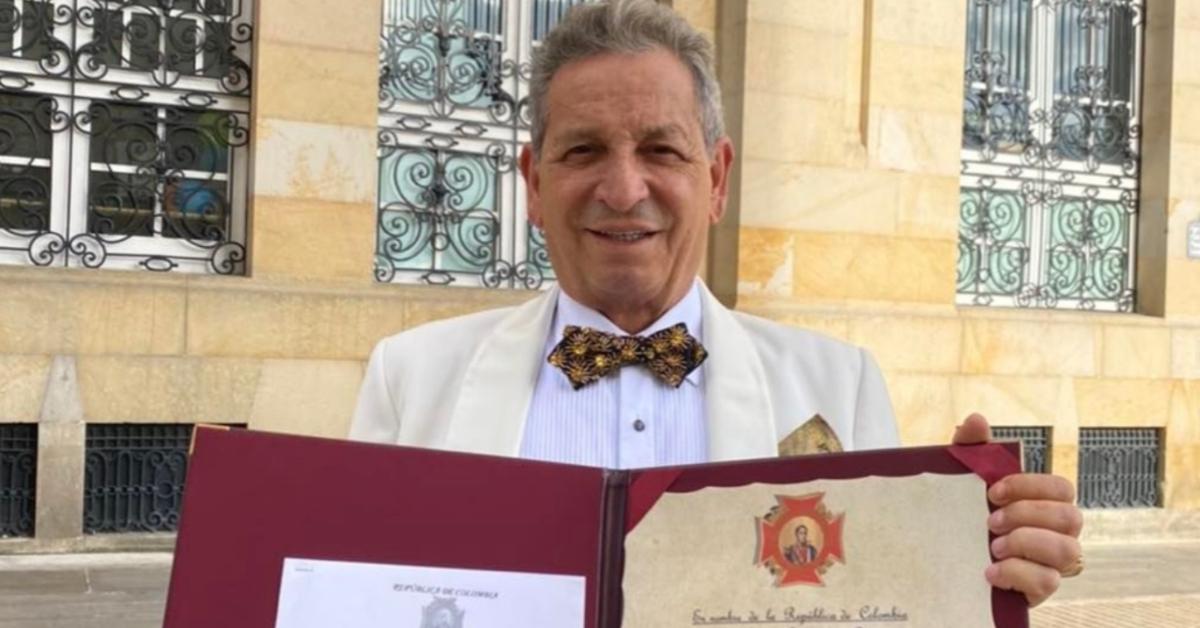 What was Darío Gómez's cause of death?
According to Semana, a report was shared by the Clinica Las Americas in Medellín, Colombia, that confirmed Darío's passing. The publication states that Darío collapsed at his residence and was immediately rushed to the medical facility. When he arrived he was unconscious with zero vital signs, and despite doctors' best efforts, he died at 7:31 p.m. local time. No cause for the collapse was shared at the time, and it is unclear if Darío had any existing medical conditions.
Darío — who began writing songs at 14 while working as a farmer and mechanic — kicked off his career in the '70s as part of the group Los Legendarios with his brother. In 1977, he became artistic director of the record label Codiscos. Darío embarked on a solo career in 1985; his nickname as the "King of Spite" would come from one of his hit songs of the same name.
Tributes quickly poured in honoring Darío's life and accomplishments.
When news of Darío's death broke, many fans were shocked, and countless tributes began coming in after his passing was confirmed.
"Rest In Peace to El Rey del Despecho. His songs will live on forever," wrote one fan on Twitter.
"You guys will find it hard to understand the importance of Darío Gómez in the Colombian culture … He was a local icon…He just passed away!" tweeted another.
"We deeply regret the death of the performer and composer Darío Gómez, the 'King of Spite'; one of the greatest exponents of Colombian popular music. We accompany your family and friends with solidarity, and we send you our fraternal embrace," stated Colombian president Iván Duque, per a translation of his tweet.
Our thoughts are with Darío's family, friends, and fans as they navigate this difficult time.