It's been 25 years since "Wannabe" was released – Where are Spice Girls now? They are everyone's favorite girl group.
British pop girl group the Spice Girls emerged onto the music scene in 1994, and they've been widely celebrated ever since. It's officially 25 years since their breakout single, "Wannabe," hit airwaves!
As the best-selling girl group of all time, the group's five members have risen to fame in their own right since the group split. Since the group's formal hiatus in 2000, they've reunited a few times, but where are they now? Let's take a look.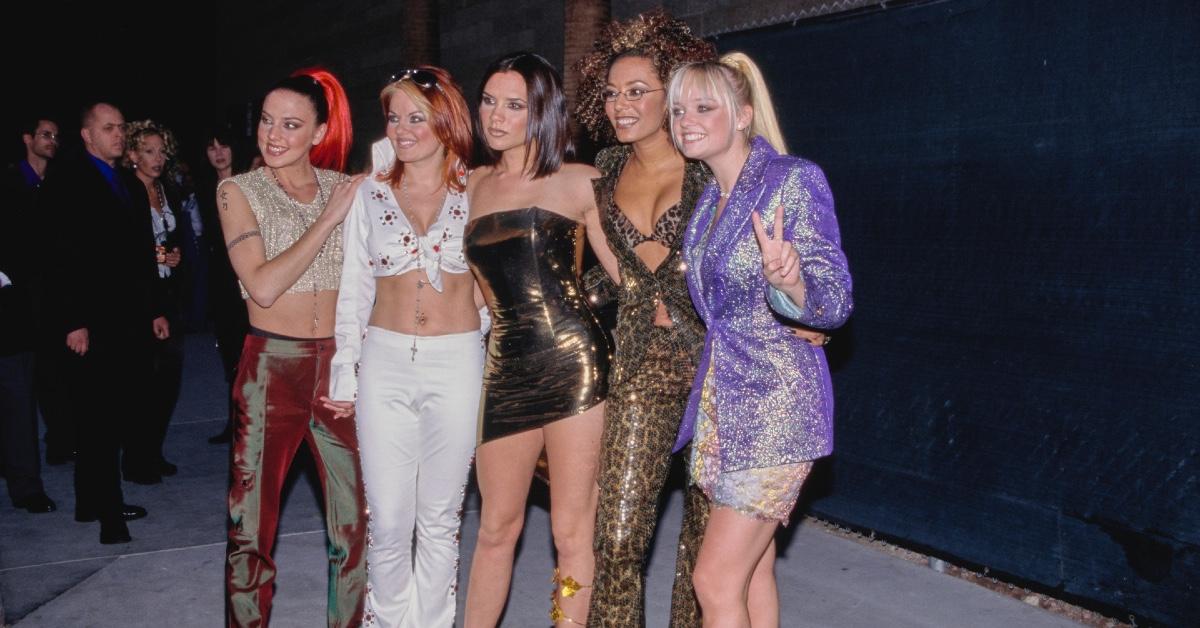 Melanie Brown aka "Scary Spice"
Known as "Mel B," she championed a solo career in music following the group's hiatus. Her first solo album, "Hot," debuted in 2000. Since 2007, Mel has established herself as a talent show judge and television personality.
She was on the U.S. Dancing With the Stars and served as a judge on Australian and British versions of The X Factor. Mel judged America's Got Talent and most recently appeared on The Masked Singer. She also participated in Season 4 of The Circle along with Emma.
Mel has also been in many high-profile relationships, one of the most notable being with Eddie Murphy. She has three children: a daughter with ex-husband and dancer Jimmy Gulzar, a daughter with Eddie Murphy, and a third daughter with film producer Stephen Belafonte. Currently, she is reportedly in a relationship with hairdresser Rory McPhee.
Melanie Chisholm aka "Sporty Spice"
Known as "Mel C" during her time with the group and beyond, Mel has been consistently releasing solo music for the past 25 years. Her debut album, titled "Northern Star," was released in 1999, shortly before the Spice Girls confirmed they were on hiatus. Since then, she has released eight albums, including a self-titled album, "Melanie C," in 2020.
Mel has one child, a daughter named Scarlet, and she reunited with fellow Spice Girls Mel B, Emma Bunton, and Geri Halliwell for a brief reunion tour in 2019. Currently, it appears she is single and recently appeared in the music video for "Love Is Back" by singer-songwriter Celeste. She will also be a mentor on Team Tom Jones for The Voice UK.
Emma Bunton aka "Baby Spice"
Like her fellow ex-bandmates, Emma pursued a solo career after the Spice Girls went on hiatus and has released four albums. She also participated in the 2019 Spice Girls reunion tour alongside Mel C, Mel B, and Geri Halliwell. Since 2009, she's been a radio presenter for Heart London and has even won awards for "Radio Presenter of the Year" and "Digital Radio Programme" in 2017.
In May 2022, it was revealed that Emma would appear on The Circle alongside fellow former Spice Girl Mel B.
While Emma had a few notable relationships, including rumored flings with Leonardo DiCaprio and Justin Timberlake, Emma's on-and-off-again relationship with British singer Jade Jones has finally come to a happy ending. The pair were married on July 13, 2021, and they share two children! She also published her first parenting book, Mama You Got This, in 2021.
Geri Halliwell aka "Ginger Spice"
Most commonly associated with the phrase "girl power" and her 1997 Brit Awards Union Jack dress, Geri Halliwell (now Horner) is arguably the most controversial member of the Spice Girls. Her exit from the group in 1998 caused shock waves throughout the industry, although she did eventually reunite with the Spice Girls in 2007. She launched her solo career in 1999 with the debut album "Schizophrenic" and has released two other albums since.
Geri is also known for her literary career. She is the author of the children's book series Ugenia Lavender. All five books in the series were released in 2008 in a deal with Macmillan Children's books. She has been married to Christian Horner, a racecar driver, since 2015, but is also known for hooking up with Mel B. Geri has two children with Christian and is also stepmother to his daughter Olivia.
Victoria Beckham aka "Posh Spice"
Fashion icon Posh Spice herself, Victoria Beckham, is arguably the most well-known of the Spice Girls, partly because of her high-profile marriage to soccer star David Beckham. In addition to her musical career, Victoria's successful fashion career began when she started modeling following the dissolution of the Spice Girls. Her eponymous fashion label was launched officially in 2008 and has maintained acclaim since its launch.
David and Victoria have been married since 1999 and earned the tabloid nickname "Posh and Becks." They share four children, the oldest being Brooklyn Beckham, who is currently engaged to actress Nicola Peltz. Their youngest child, a daughter named Harper Seven, was born in 2011. Sadly, Victoria did not attend the Spice Girls reunion tour in 2019.