Meet Firerose, the rumored fiancée of legendary musician Billy Ray Cyrus.
In April 2022, Tish Cyrus officially filed for divorce from Billy Ray Cyrus after nearly 30 years of marriage. While this came as a shock to some, legal documents revealed the two separated more than two years ago. Plus, this wasn't their first rodeo; their relationship was filled with plenty of ups and downs, and they split in 2010 and 2013 before reconciling both times.
Unfortunately, it seems they won't be getting back together this time because Billy Ray has a new love in his life. Enter Firerose, the 61-year-old legendary musician's new girlfriend. Who is she? Here's everything we know about Firerose, including why fans think she and the "Achy Breaky Heart" vocalist are engaged.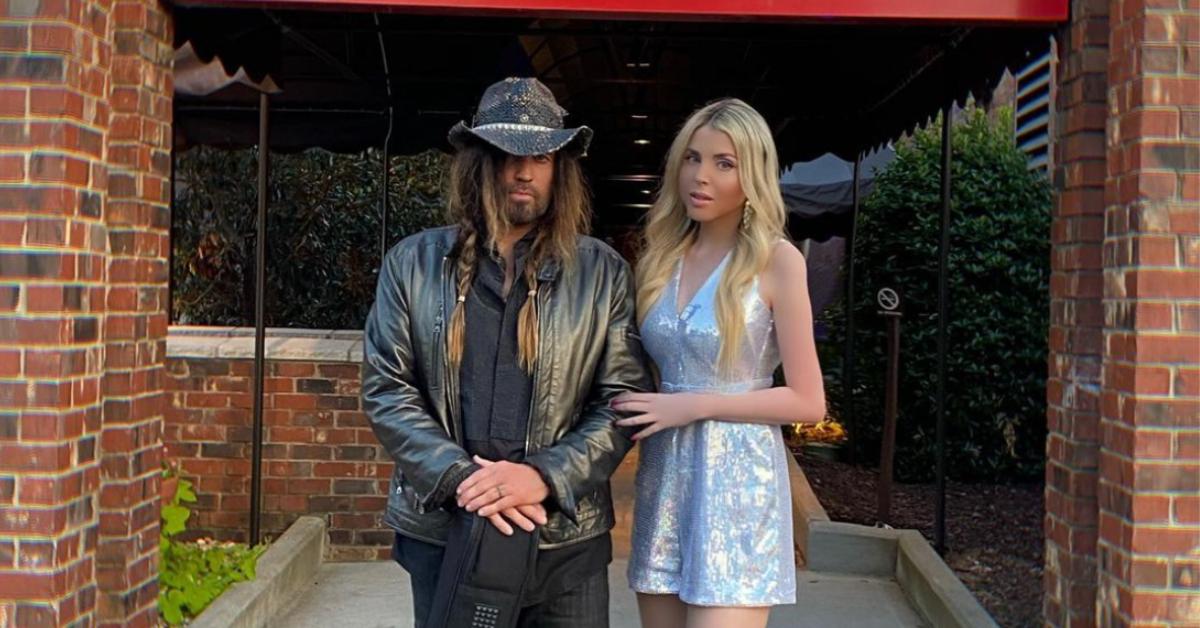 So, who is Firerose?
Firerose is a singer-songwriter; according to her official website, she was born and raised in Sydney, Australia to "a family of symphony musicians." Like most aspiring artists these days, she moved to Los Angeles to pursue her music career.
She noted on her website that she's had a "lifelong passion for songwriting," adding, "I always believed that my purpose on earth was fulfilled by music. … Helping people up with a song I wrote gives everything so much meaning. I write from a place in my soul that's unexplainable, and I'm incredibly grateful for this gift that allows me to touch people so profoundly."
Since she was a child, Firerose has been inspired by various artists; however, her biggest inspirations are Sia and Alanis Morisette, as well as Australian rock bands like Powderfinger, INXS, and Silverchair.
"I felt something cutting edge from the music of those artists that I listened to growing up that spoke to me deeply and cut through the noise of all the classical music I was surrounded with," Firerose wrote on her website.
As of this writing, Firerose has five songs available to stream:
"Fragile Handling"
"Way Out"
"No Holding Fire"
"New Day" (with Billy Ray Cyrus)
"All Figured Out"
Regarding her chart-topping track with her collaborator-turned-lover, the Australian singer stated on her website that "New Day" came to her "a few years ago when I was going through some brutal personal stuff."
"I can honestly say that writing songs was the only thing that kept me breathing. As things got harder, I listened to it over and over and it gave me hope at the end of the tunnel," Firerose added. "Once I got through that period, I put it aside … Then when the pandemic hit, I thought, if there was ever a time when a song of hope and rebirth was needed, this is it. Here we are with this promise of a new day we had all been praying for."
Fans think Firerose and Billy Ray Cyrus are engaged.
On Sept. 29, a source confirmed to People that Firerose and Billy Ray have been "dating for a little while," adding that the talented duo "grew close while working on music together."
"It is what it is. He and Tish were over before he started dating her," the source concluded.
Firerose shares many posts with Billy Ray on her Instagram, and one of her most recent posts sparked engagement rumors when her followers noticed a diamond ring on her left ring finger. No … could it be? It very well could, because several of Firerose's followers congratulated her and Billy Ray in the comments section.
The lovebirds have not yet publicly commented on the engagement rumors.