'Fleishman Is In Trouble' Star Jesse Eisenberg's wife keeps a low profile.
Although Fleishman Is in Trouble star Jesse Eisenberg is a household name, his wife keeps her life on the down low. So how did Jesse meet his wife in the first place? When did they get married? Do they have any children?
If you know plenty about Jesse, but you want to know more about his private life including his wife and family, we've done some digging. Keep reading for all of the details.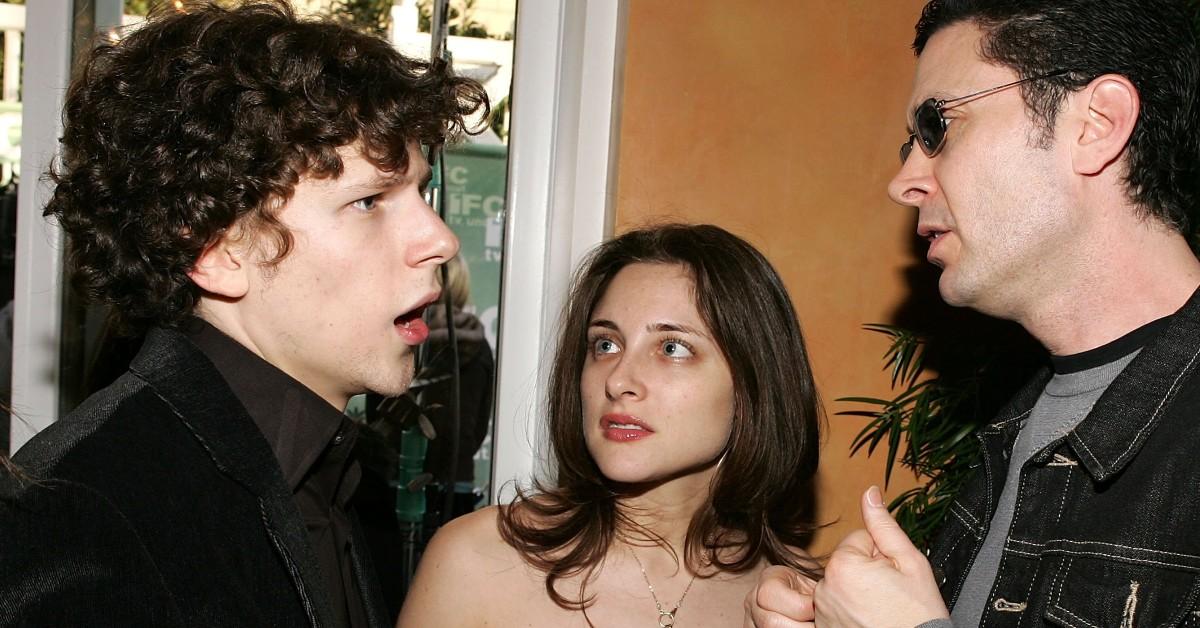 Who is Jesse Eisenberg's wife?
It turns out that Jesse has been married to Anna Strout since 2017. According to a report from Celeb Suburb, Jesse and Anna started dating back in 2002, until they took a break in 2012. They reconciled in December 2015 and tied the knot two years later.
They have one child together, a son named Banner.
What does Jesse Eisenberg's wife, Anna Strout, do for a living?
Anna also has experience in the entertainment industry, just like her famous husband. According to Anna's IMDb page, she worked as a crew member on multiple films back in the early 2000s. She was also a producer on a short film titled Light on a Path, Follow.
Although Anna's work in Hollywood has decreased over the years, there's an important reason why. She's dedicated a lot of her time to helping others in need.
Per the same report from Celeb Suburb, Anna is a dedicated volunteer at the Middle Way House, a nonprofit organization dedicated to aiding survivors of domestic violence, sexual assault, and sex trafficking. Anna's mother also dedicated her life to charitable service and was the one who introduced Anna to the Middle Way House's mission to protect survivors.
Like her husband, Anna doesn't have any public social media accounts, so the couple keeps their relationship relatively low-key. Anna also teaches at a nonprofit organization in New York City, in addition to serving as the director of special projects and events for the nonprofit organization Urban Arts Partnership.
According to Jesse, Anna is also a great cook!
Per an Insider interview, Anna has a good sense of humor. Jesse recounted a story of how he met his Fleishman Is in Trouble co-star Claire Danes 15 years ago at a party but failed to realize the woman he was talking to was Claire Danes.
Jesse had been separated from Anna that night. When he reunited with Anna, he said, "Honey, I think I just met my soulmate. I met this amazing woman." Anna quipped, "That's Claire Danes, you idiot. Good luck.'"
Jesse also revealed on Late Night With Seth Meyers that he pursued Anna for about a year and a half before she actually agreed to date him.
He joked, "I went through the 12 stages of Hercules before I could get her to date me." We love a woman that knows her worth!
Thankfully it worked out in the end for Fleishman Is in Trouble star Jesse and his amazing activist wife Anna. You can catch Jesse on the season finale of Fleishman Is in Trouble on Thursday, Dec. 29, 2022, on Hulu.