Who is Kelsy dating now? The 'Good Bones' star Kelsy Gray tied the knot with her long-term partner, Neil Spaeth. Read more on Mina Hawk's sister.
One of the most popular HGTV shows out there, Good Bones offers a rare glimpse into the home transformations orchestrated by mother-daughter duo Karen E Laine and Mina Starsiak Hawk.
Karen first announced in 2019 that she was stepping back from the family business, Two Chicks, and a Hammer, but she continues to appear every now and then on the beloved HGTV show.
These days, Mina plays a bigger role in running the business. But what about the rest of the family?
Kelsy made one of her first appearances on 'Good Bones' in 2018.
A family-centered show through and through, Good Bones casts light on the exceptionally wholesome dynamic between Karen, Mina, Kelsy Spaeth, and other family members like Mina's half-brother, Tad.
What's more, a Season 3 episode of the show was dedicated to a big event in Kelsy's life. It captured how the dream home she now shares with her husband, Neil Spaeth, was built.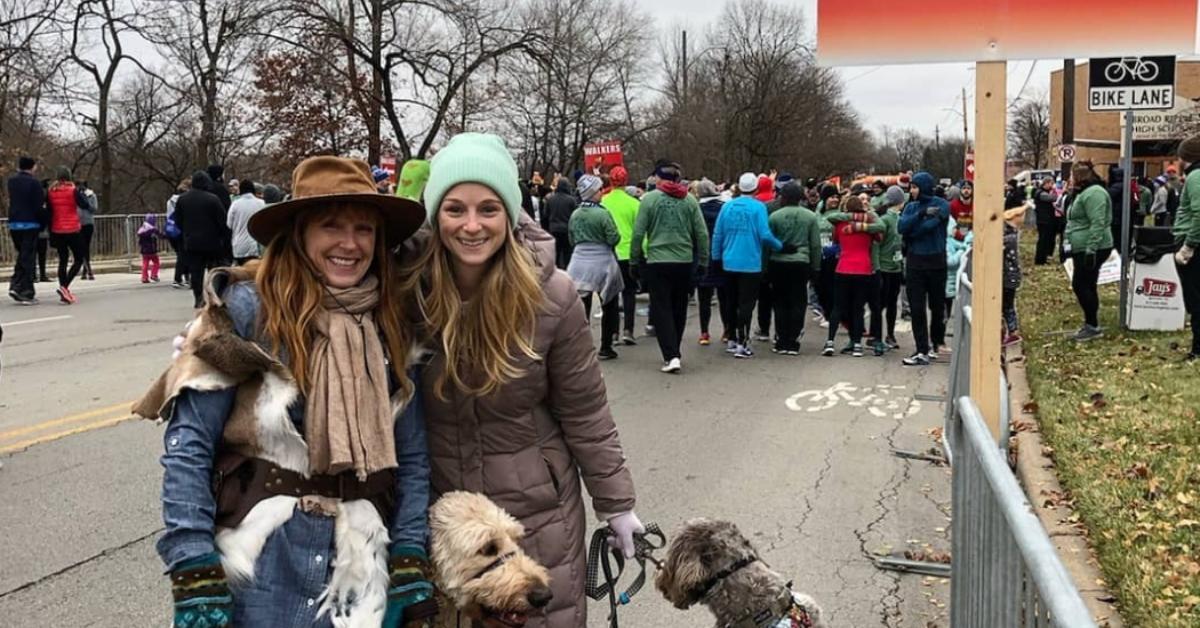 A natural-born planner, Kelsy joined Two Chicks and a Hammer after a few-years-long stint at PepsiCo, per Pop Culture. It's understood that she landed a sales associate role at the company in July 2015. She quickly rose through the ranks, having been promoted to a district sales leader position in September 2016.
Kelsy left Two Chicks and a Hammer in early 2021. What's next for her on 'Good Bones'?
Kelsy stayed in her role at PepsiCo until December 2017, per Pop Culture. And according to the outlet, she was appointed as the chief business officer of Two Chicks and a Hammer sometime after. Kelsy left the family business in February 2021, after around three years. She now works as a senior studio manager at Studio Science, an Indianapolis-based design and innovation agency, per LinkedIn.
Kelsy and her longtime partner, Neil Spaeth, tied the knot on Nov. 7, 2020.
As the happy couple writes on them The Knot page, they were introduced to each other by a mutual friend, Alexa. It was Alexa who first encouraged the duo to go on a blind date.
For their first date, they headed to a trivia night held at the Elbow Room, a rare Indianapolis gem that closed down a few years ago. They had an instant connection. As an anecdote has it, Neil was so smitten with Kelsy that he asked for her phone number more than once. They dated for about two years before deciding that it was time to move in together.
Neil proposed during a romantic getaway to Paris. Their wedding ceremony was held on Nov. 7, 2020, in Indianapolis, Ind. As part of the shenanigans, Kelsy also tried her hands at "bride-surfing," the bridal equivalent of crowd surfing.
A band named Huckleberry Funk was set to play at the wedding party but had to leave early because of a double-booking, per Yahoo. Fortunately, The Indigos were able to step in and save the day at the 11th hour.
Catch new episodes of Good Bones every Tuesday at 9 p.m. EST on HGTV.