Is Wendy Williams dating now? The Tv host declares her readiness to have a new boyfriend.
Television show host Wendy Williams is candid and honest with her viewers and doesn't hesitate to spill some tea (which has gotten her in trouble more than once) or dish on her own life.
The 55-year-old, who was once private about her dating life, has recently been giving fans a front-row seat.
Although Wendy has proven time and time again that she is a fiercely independent and strong businesswoman, the subject of her dating history has been a prevalent topic in her life ever since a high-profile divorce from her longtime husband in April 2019.
Wendy has revealed she is ready to have a man and get busy after dating a number of men already. So, here's a breakdown of who the famed host and media personality has been seen with over the years.
Wendy Williams says she is ready to fall in love again and get busy
Miss Wendy who is single says she's ready to be outside again!
During an interview with the NY Post, Wendy Williams said she's ready to fall in love and bust it open for the right one.
Wendy is currently preparing for her new podcast "The Wendy Experience", that is expected to debut soon. While talking with The Post about her new business endeavor, she said that aside from the podcast, she wants to open a restaurant and fall in love. In 2019, Wendy filed for divorce from her estranged husband, Kevin Hunter. Now, Wendy said it's time to get back in the dating world because she's hot and ready!
"If I don't do anything else, including podcasts, I would love to fall in love. I want to f–k," Williams said. "Excuse me, I'm gorgeous. Can I f–k?"
Wendy Williams recently posted a picture with her new boyfriend on social media.
On August 22, 2021, the talk show host set social media ablaze by introducing the world to her new man on Instagram. In the photo, the pair can be seen in a car looking very cozy with one another.
"My son's 21st birthday party on the yacht in #Miami was everything he wanted," Wendy wrote. "Even my boyfriend."
Fans quickly flocked to the comment section to congratulate Wendy on her new relationship.
"You deserve all the happiness in the world," one fan commented.
"Truly happy for you. You deserve nothing but happiness because that is what you bring me and so many others," another fan commented.
Despite the photo, there is little to be known about Wendy's new beau other than that he is a middle-aged white man. But, it's safe to say that details may emerge soon since Wendy appears to be partial to keeping her romantic life under wraps for a short time before giving fans full details.
After the media attention placed on her and Marc subsided, Wendy announced that she was seeing a new man, but didn't specify who he was. By Feb. 2020, TMZ had ascertained that the personality was seeing New York jeweler Big Will, also known as "Willdaboss."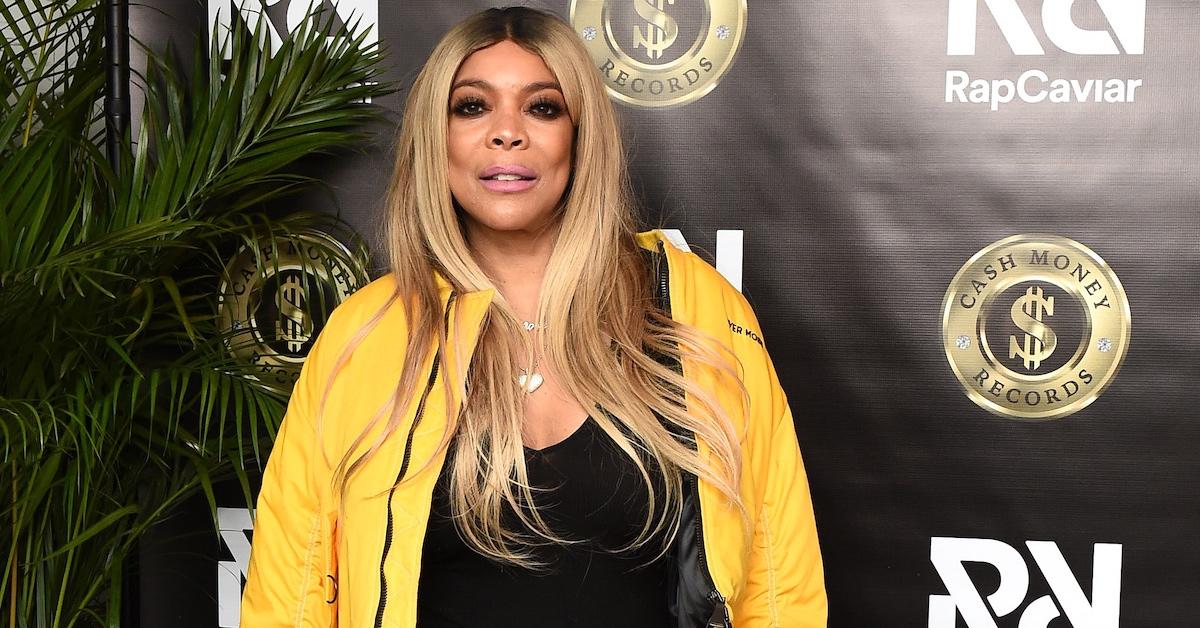 Wendy Williams initially sparked relationship rumors with Mike Esterman in March 2021.
Wendy deciding to not share many details about her new mystery man is not a shocker — especially since it took some before the talk show host shared the news of her coupledom with Mike to the world. On March 4, 2021, Wendy let the cat out of the bag on Instagram.
She captioned the post, "Mike & I are having fun!! I'm glad he's a REAL gentleman. But @RandyJackson, @birdman & @MarioLopez have tried to block my collards, fried chicken, shrimps, yams, beans, soul roll, Mac & cheese, fish, rice, oxtail & my #carrotcake! We WILL discuss once I gather myself."
Mike and Wendy initially met during the "Date Wendy" segment on her talk show in late February 2021. Mike described himself as being in the "real estate and home improvement" business. They also connected over their shared love of boxing and crabs from his home state of Maryland.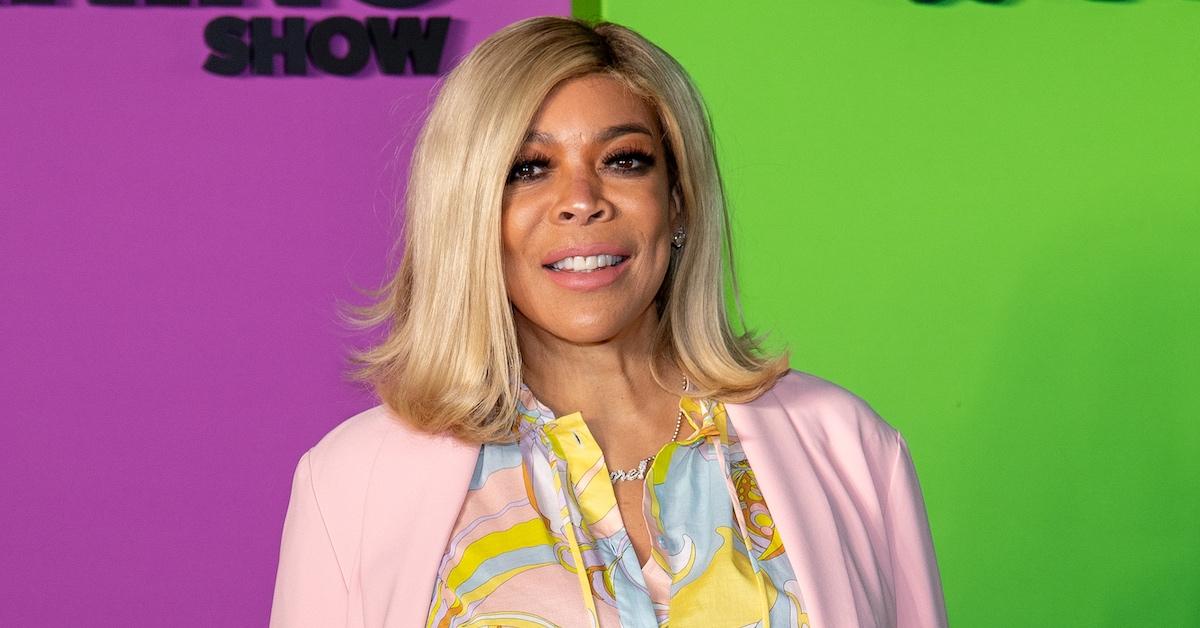 While Wendy revealed that Mike was a friend of Mario Lopez, he also signed off on them being a good match. And things appeared to be going really well with the pair until the relationship went left.
In May 2021, The Sun shared that Wendy and the contractor have slowed things down on the dating front. Mike shared that the two simply didn't have enough time for one another.
Wendy and Mike Esterman called it quits in May 2021.
"It's a busy time of the year for home improvement. I don't know if I can give her what she wants," Mike told the outlet. "Nobody called it a day, there's just no time to meet up. We talk when we can. I can't hold her back from meeting someone who can give her more."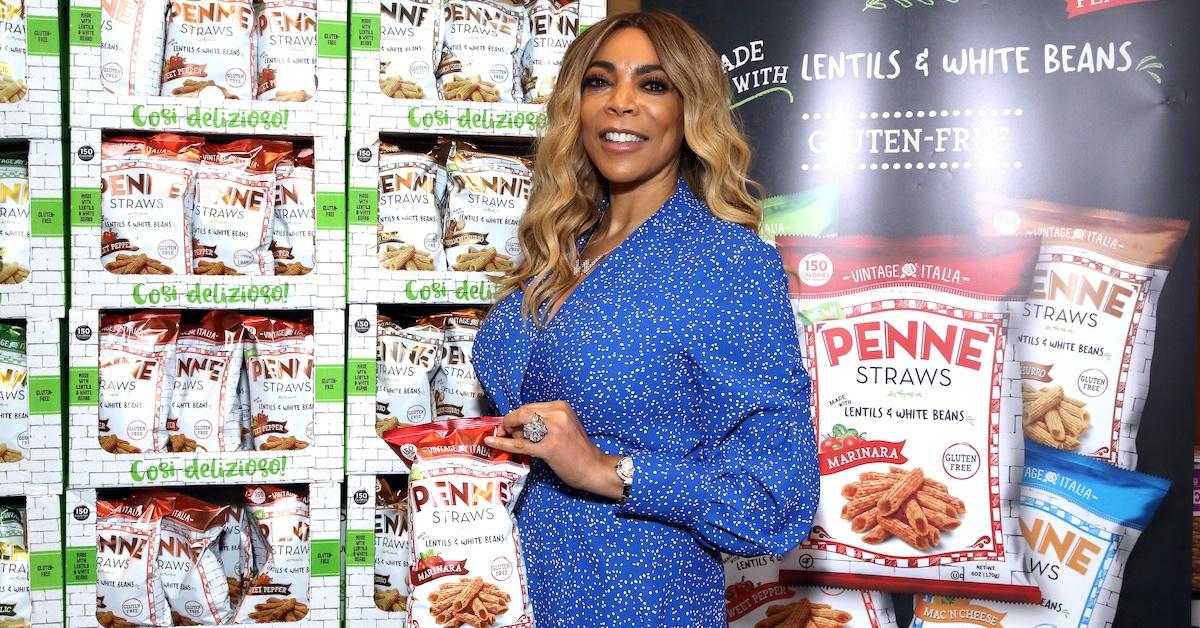 Wendy was briefly seen with a 27-year-old convicted felon Marc Tomblin.
Following her split from Kevin Hunter, Wendy was seen shortly after shopping in New York City with 27-year-old Marc Tomblin, a convicted felon. Per TMZ, Marc was previously convicted in January 2013 of robbery with a dangerous weapon.
In June 2019, Wendy was spotted with 27-year-old Marc Tomblin in New York. The pair were seen shopping together, leading most to assume that they were together.
"I am a 54-year-old grown ass woman. I know what I'm doing," she said, according to TMZ.
But, the two weren't really an item for very long. Not long after being spotted out with Marc, Wendy addressed her dating life on her show, and admitted that she was seeing someone.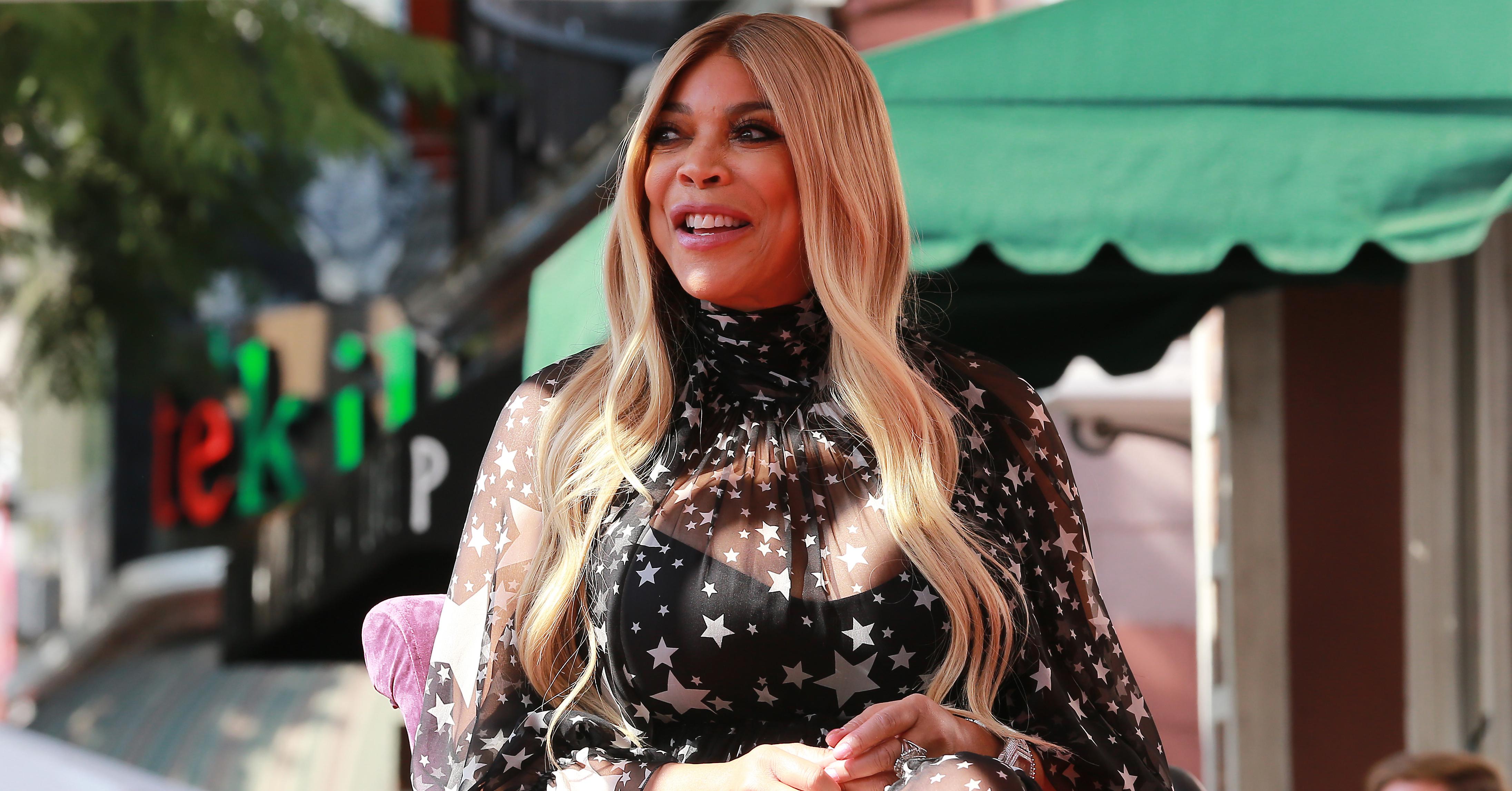 "All right, listen. It's not who you think. Mother doesn't deal with children," she said, likely referring to Marc. "But it just so happens that I guess with my charm and wit I attract people of all ages. If you're 27, like my new friend Marc — OK, relax. So here's the deal. The paparazzi are chasing. [Marc is] from L.A."
She continued, "He came to New York, he had never been to New York before. And I am a hand-holder. If we go out, I am holding your hand. I went out last night for dinner with my executive producer David Perler and I held his hand."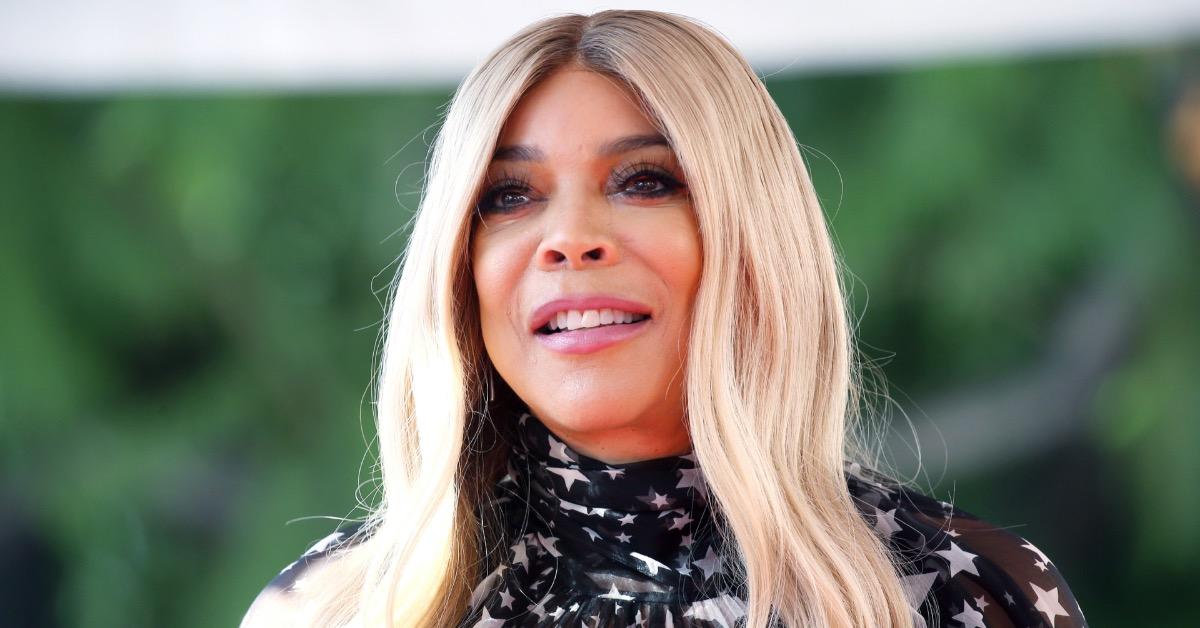 Wendy Williams' dating history: She has been married twice.
Wendy has been involved in two marriages in her life, first to Robert Morris, and then to Kevin Hunter. The talk show host married Robert in 1992 and they were together for only two years before splitting up.
Sometime later in 1994, Wendy married Kevin Hunter, with whom she would go on to enjoy a quarter-century of matrimony before announcing their split in 2019 due to a troubling circumstance where Kevin had a mistress and even fathered a child without Wendy knowing.
According to People, who reported on the issue at the time, "The split is definitely due to Kevin's ongoing infidelity and that his mistress recently welcomed their child. Wendy had hired a private investigator and confronted him. He confessed to everything three weeks ago."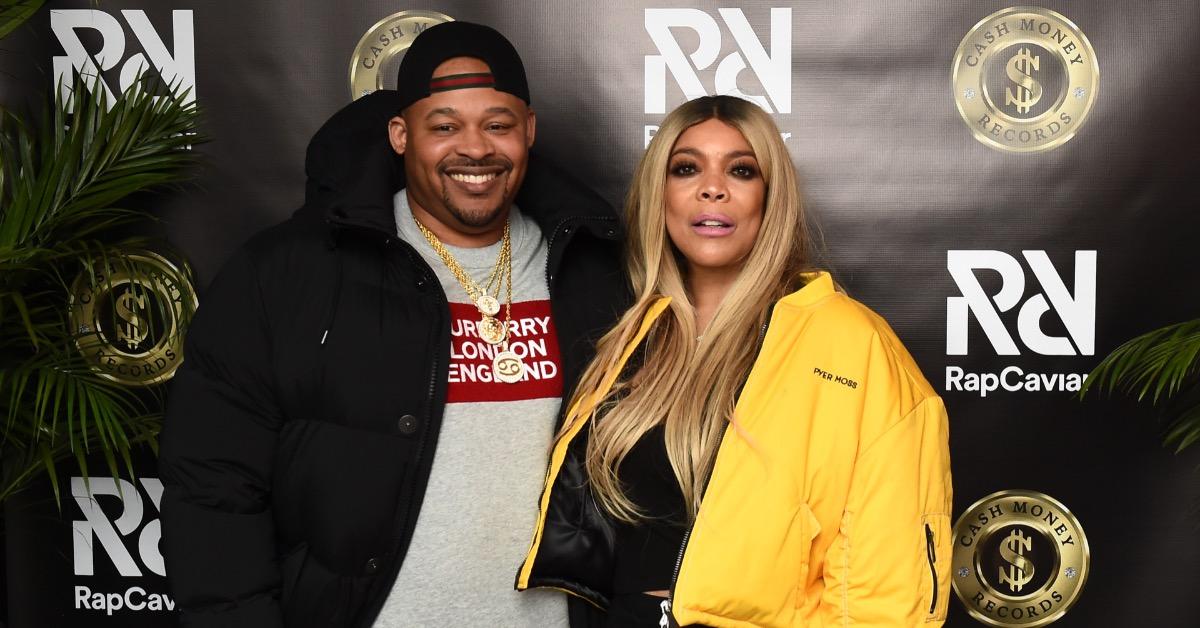 Wendy's dating history in the 90s is even more interesting than her married one.
Although she was only a part of two actual marriages in her life, Wendy has had quite a remarkable dating history which includes alleged flings with some of the biggest rappers of the 1990s.
In 1990, Wendy was dating infamous rapper Eric B, whom she later claimed "did [her] dirty," but nonetheless she has always looked fondly back on their relationship. Half of the hip-hop golden age duo Eric B & Rakim, his music and DJ style went on to influence an entire generation of hip-hop lovers, but seemingly not Wendy Williams' life.
Following her encounter with Eric B, Wendy took up with another rapper, Erick Sermon, in 1991. However, their relationship fizzled out quickly and seemingly sparked a years-long feud that saw Wendy allegedly starting a rumor that Erick is gay, and Erick claiming that Wendy uses her show to implicate people. She then took up with Mitchell Rose for a short period, but little is known about their encounter.