Candace Cameron Bure has officially revealed why she left Hallmark.
First Lori Loughlin absolutely ruined our chances of ever watching another Garage Sale Mysteries, then Candace Cameron Bure jumped the Hallmark ship, which means no more Aurora Teagarden Mysteries. Where will we turn when we need to watch ordinary women with absolutely no criminal justice expertise inexplicably being called upon to find a murderer? Why did Candace Cameron Bure (aka the undisputed queen of Hallmark Christmas movies) leave the network? Let's solve this mystery.
Why did Candace Cameron Bure leave Hallmark?
In April of 2022, Candace left the hallowed Hallmark halls to join GAC Media in order to "develop, produce, and star in movies and television across GAC Family and GAC Living," per a press release from GAC Media. Candace also planned to take on an executive role at the fledgling media company so that she could "oversee and curate programming for the networks as a whole."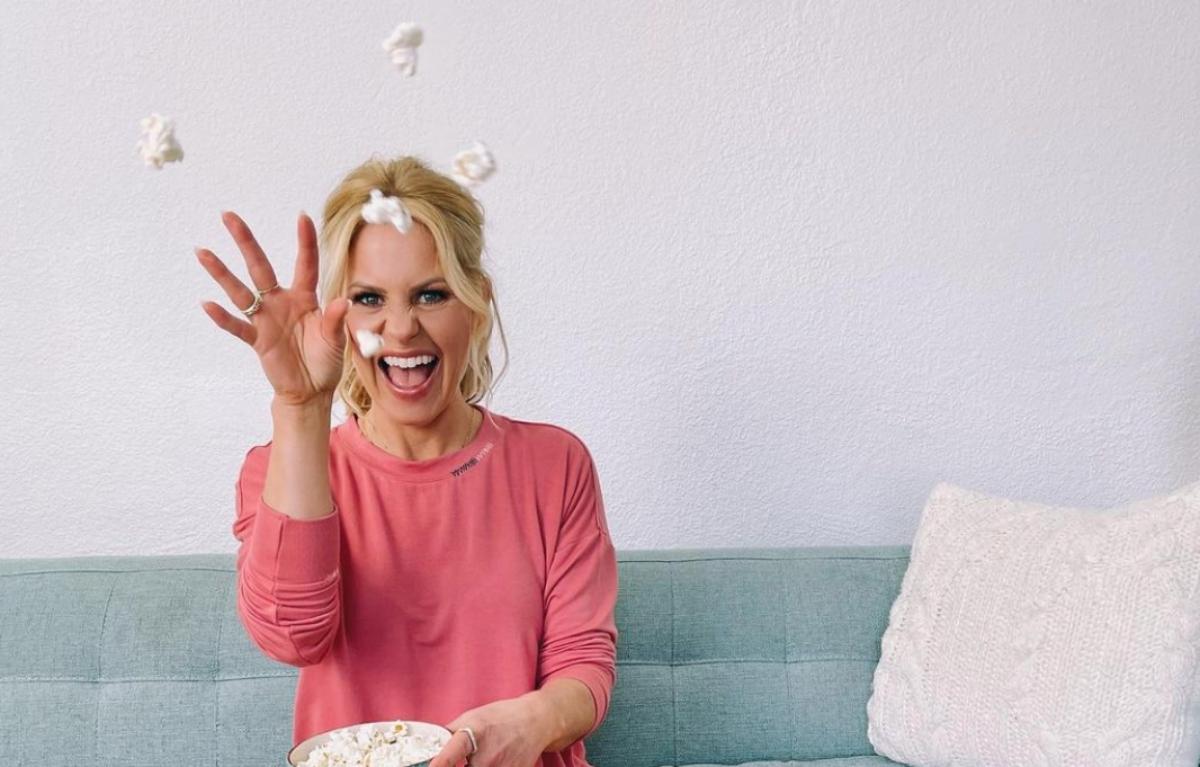 GAC, which stands for Great American Channels, announced they would also be developing original content with Candace's production company, Candy Rock Entertainment. In a statement made about her move, Candace said, "I'm very excited to develop heartwarming family and faith-filled programming and make the kind of stories my family and I love to watch."
Candace says GAC movies will "keep traditional marriage at the core."
In a Nov. 2022 interview with The Wall Street Journal, Candace was slightly more candid about her reasons for leaving Hallmark. Candace specifically said that Hallmark "basically is a completely different network than when [she] started because of the change of leadership."
That "change of leadership" refers to the fact that Bill Abbott — with whom Candace now works at GAC — was also formerly at Hallmark. He left in late 2019, shortly after becoming embroiled in a controversy for refusing to run ads on Hallmark that featured two women kissing. Bill told WSJ that the timing of his departure was "coincidental."
When WSJ asked Candace whether the films for GAC would feature same-sex couples, she said, "I think that Great American Family will keep traditional marriage at the core." In contrast, a spokeswoman for Hallmark told WSJ: "We want all viewers to see themselves in our programming, and everyone is welcome."
In short, it appears that Candace's main reason for leaving Hallmark was because she found its more inclusive content to be at odds with her own personal brand. It's no secret that Candace is deeply religious. In her Instagram bio, she refers to herself as a "sister in Christ" and she religiously posts about her relationship with God.
Not every Hallmark Movie actor is in support of Bill Abbot's GAC venture.
Back in October of 2021, actor Paul Campbell, who has starred in several Hallmark movies, tweeted a reply to a fan who asked Paul not to make movies with GAC.
"I, like everyone else, will be keeping a close eye on the GAC content rollout. If there's a noticeable lack of meaningful inclusion then, no, I will not be working for that company." He then immediately replied again with, "And FWIW — I will not be quiet about it either."
We'll be keeping an eye on them as well.