Sam Bankman-Fried was arrested in the Bahamas just weeks after FTX filed for Bankruptcy.
If you thought things were looking bad for FTX founder and former CEO Sam Bankman-Fried, they just got worse. On Dec. 13, 2022, the Securities and Exchange Commission (SEC) announced that it had filed charges against the fallen billionaire just weeks after the company declared bankruptcy.
Yahoo reported that Bankman-Fried was arrested by Bahamian authorities on Monday night and would later be transferred to the U.S. thanks to the active extradition treaty between the U.S. and the Bahamas. Here's a look at the charges Bankman-Fried is facing and why some are upset in regard to the timing of the FTX founder's arrest.
FTX founder Sam Bankman-Fried was arrested for defrauding investors out of $1.8 billion.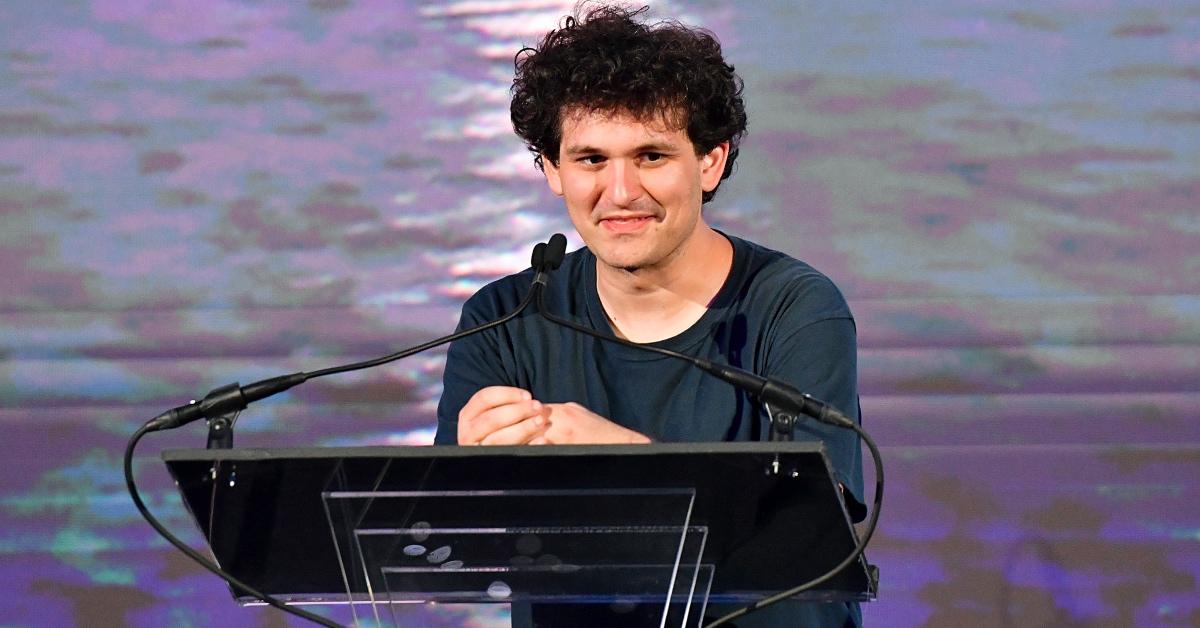 Despite the multiple attempts Bankman-Fried has made to disassociate himself from fraud (he admitted to "screwing up"), the SEC is holding him accountable over his fallen cryptocurrency exchange platform.
The SEC says the former CEO raised over $1.8 billion from equity investors since May 2019, some of which came from U.S.-based investors.
Although Bankman-Fried promoted FTX as "a safe, responsible crypto asset trading platform, specifically touting FTX's sophisticated, automated risk measures to protect customer assets," he was allegedly diverting customer funds to Alameda Research, LLC, a crypto hedge fund owned by the FTX founder.
The SEC is also alleging Alameda was afforded "undisclosed special treatment on the FTX platform," which included being provided "with a virtually unlimited 'line of credit' funded by the platform's customers." The complaint also accuses Bankman-Fried of using FTX customers' funds at Alameda to make real estate purchases, venture investments, and political donations for which he once received a significant amount of praise.
The SEC will continue to investigate Bankman-Fried and others associated with FTX.
Although the SEC has managed to dig up enough evidence to charge Bankman-Fried with violating the anti-fraud provisions of the Securities Act of 1933 and the Securities Exchange Act of 1934, the investigation remains ongoing. Essentially, what this means is Bankman-Fried may have violated other SEC guidelines which could result in more criminal charges being filed.
Sam Bankman-Fried was expected to testify, but then he was arrested.
While some are feeling victorious over Bankman-Fried's arrest, others are a bit concerned over the timing of it. Following the news of his arrest, which was done at the direction of Damian Williams, the United States Attorney for the Southern District of New York, Congresswoman Maxine Waters (D-CA) issued this statement.
"I am surprised to hear that Sam Bankman-Fried was arrested in the Bahamas…" She added, "My staff and I have been working diligently for the past month to secure Mr. Bankman-Fried's testimony before our Committee tomorrow morning." Unfortunately, after receiving confirmation that Bankman-Fried would testify, he was arrested.
Waters' statement continued, "While I am disappointed that we will not be able to hear from Mr. Bankman-Fried tomorrow, we remain committed to getting to the bottom of what happened." Although Bankman-Fried's indictment was sealed at the time of reporting, Williams announced via Twitter that he expects to unseal it on Dec. 13, 2022.