Five best lesbian TV shows — from early 2000s hits to showing newer generations of LGBTQ+ people — for the ladies who love ladies!
With the rise of streaming platforms, television has become more diverse and representative of its viewership. The LGBTQ+ community, in particular, has seen increased representation and inclusion in recent years.
While supporting characters within the community have been present in many shows, there's a special significance when a marginalized group takes center stage. In this regard, several groundbreaking TV shows have been created with lesbian characters as the leads.
From heartwarming romances to gripping dramas, these shows have helped many see themselves through scripted scenes. Here are our picks for the top 10 best lesbian TV shows offering representation and quality entertainment!
Best Lesbian TV Shows: 'The L Word'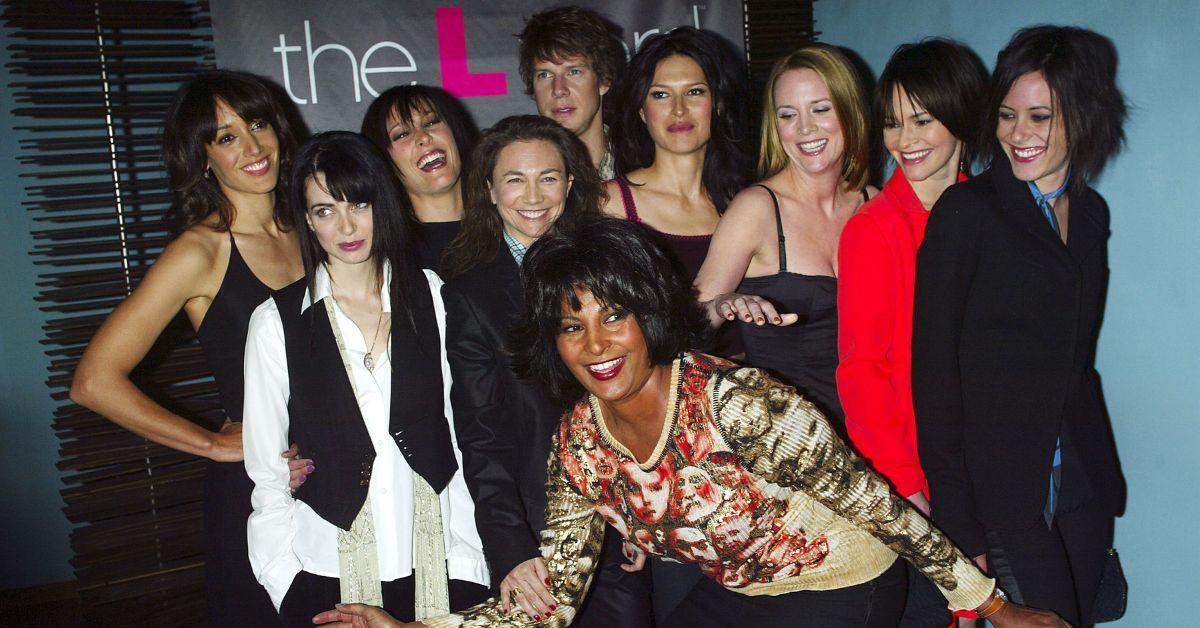 The L Word aired on Showtime in January 2004 and garnered instant success when it debuted. The series, starring Jennifer Beals, Mia Kushner, Katherine Moennig, and Leisha Hailey, was the first drama centered around lesbians, bisexual women, and transgender men.
Although The L Word made history, the show was often criticized for its lack of diversity in the cast and its poor representation of Max's (Daniel Sea) transition from female to male. Still, the series remains one of the top lesbian TV shows.
'Twenties'
BET's Twenties stars Jonica T. Gibbs as Hattie, an openly lesbian character trying to make it as a TV writer in Los Angeles, Calif. The show is loosely based on Lena Waithe's come-up in LA and has Hattie at the center with her two best friends, Marie and Nina, by her side. Twenties is one of the first shows with a Black lesbian lead.
'The L Word: Generation Q'
Nope, you aren't seeing double! Ten years after going off the air and a reality show, The L Word returned with The L Word: Generation Q. The new iteration of the franchise brought back several of the OG actors, including Jennifer Beals as Bette Porter, Katherine Moennig as Shane McCutcheon, and Leisha Hailey as Alice Piasecki.
Additionally, the series introduced longtime L Word fans to a new generation of LGBTQ+ 20-somethings. The new characters were of various races, genders, and identities. For some, it was a refreshing change from the first series. Although the reboot was canceled after three seasons, Jennifer admitted in 2019 that the new cast had something the old one lacked in the early aughts.
"The show introduces all these new characters, a new generation," the Flashdance star told Forbes. "And what's exciting about that new generation is how they boldly and unapologetically present themselves and their identity. They don't allow other people to define who they are, so we get to tell those kinds of stories within the show."
'Exes and Ohs'
Logo's short-lived series, Exes & Ohs, aired on the network from 2007 to 2011. The show followed Jennifer (Michelle Paradise), a lesbian documentary filmmaker who just couldn't seem to get it together in the love department.
However, with the help of her inner circle of lesbian friends — Sam (Marnie Alton), Chris (Megan Cavanagh) and Kris (Angela Featherstone), and Crutch (Heather Matarazzo) — she finds comfort in knowing she's not the only one without the answers to a good relationship. The series was definitely ahead of its time and gave major Sex and the City vibes, if the "city" in question is Seattle.
'South of Nowhere'
OK, this might be one of those "you had to be there" moments, but South of Nowhere helped raise a specific group of LGBTQ+, specifically lesbian teens! The show aired in November 2005 on The N network, a popular station that aired Degrassi: The Next Generation.
South of Nowhere followed Spencer Carlin (Gabrielle Christian) and her family moving from Ohio to LA. During the first episode, Spencer meets Ashley Davies (Mandy Musgrave), an openly bisexual student at Spencer's new school. Spencer and Ashley quickly become friends, and soon Spencer questions her sexuality and attraction to Ashley.
The rest of the series, which ended in December 2008, follows Spencer coming out as a lesbian and how it affected her relationship with her family, namely her mother, Paula (Maeve Quinlan). Thankfully, there are plenty of sweet moments between Spencer and Ashley, or #Spashley, as the friends ultimately become a couple.