Want to know how to play Wavelength? A board game was released back in 2019, but folks are playing their own version of the game on TikTok.
With how many trends come and go on the internet, few are as fun and participatory as the latest party game or group activity. Whether you're hopping online to play a video game with your friends or even posting your IRL gaming shenanigans online, many of these games see plenty of new players hopping in to see what the fuss is all about before getting in on the game itself. Folks are always coming up with new games, each with some pretty approachable rule sets so that anyone can play.
In the early days of the COVID-19 quarantine, folks had the whodunnit video game Among Us to help connect us with a shared activity of finding Imposters and accusing your friends of mischief. Before that, the Heads Up! app became an official party game that played more like a modern version of charades.
In 2023, folks have jumped on the Wavelength hype train as they film themselves playing the new guessing game and posting it on platforms like TikTok. Here's how to play Wavelength.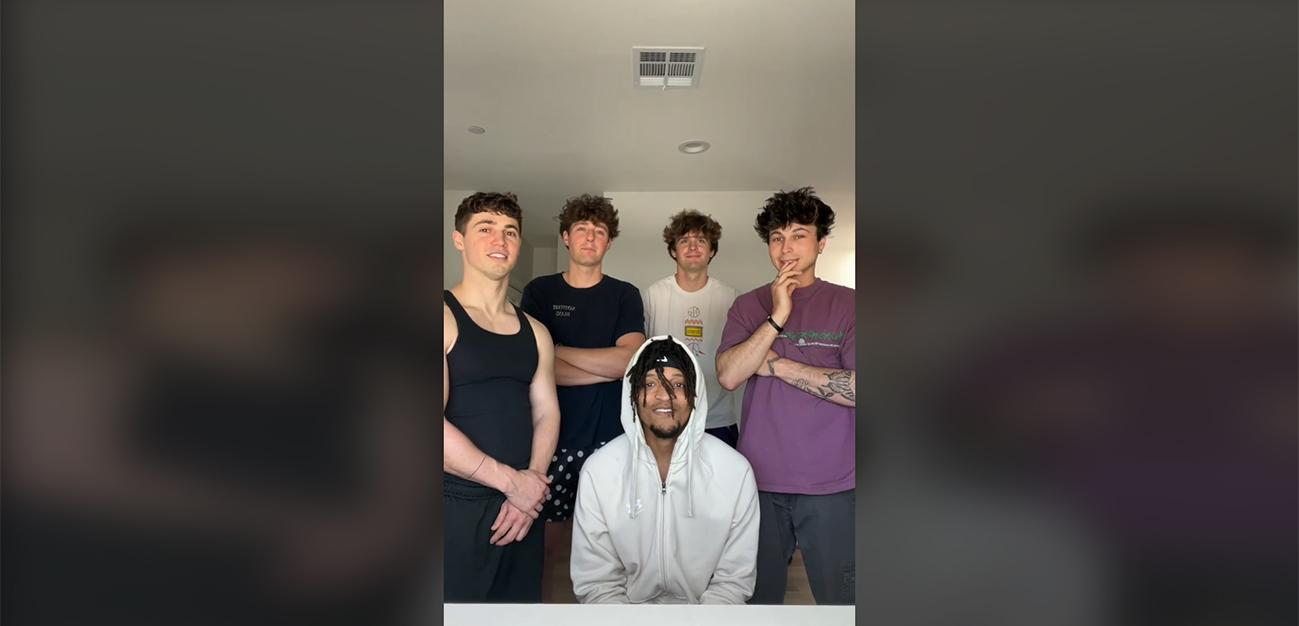 A quick guide on how to play 'Wavelength'.
Wavelength is a new guessing game that groups of people have been playing on TikTok that has people seeing if they are truly on the same, well… wavelength as each other. The game can be played with at least two people, but folks on social media have played with as many as five or more.
To start, one player is designated as the guesser and asks the other players to choose a number between 1 and 10. The group agrees on a number without telling the guesser what number they chose.
The guesser then goes around the room giving people categories of their choice. Once assigned a category, players provide a subject that they themselves would rate 1 through 10. Once everyone has said their piece, it's up to the guesser to see if they can correctly state the group's number based on everyone's answer. If the guesser gets the number right, they win the round!
Let's break it down with an example game:
The group chooses the number "5"
The guesser gives a category to one person in the group, like "superhero movies"
That person chooses a Marvel movie that they would rate a 5 like Venom: Let There Be Carnage or Shazam: Fury of the Gods
The guesser goes around the room with different categories, receiving different answers as they try to deduce the number
Once they gauge the room, they must guess the number
Not only is Wavelength a fun guessing game, but it can also be something of a fun personality test. Based on what categories you give and what folks say in response, you can get an understanding of how they feel about certain subjects. You're not only testing the wavelength you have with the guesser but each other in the process.
The premise for the game is based on a board game from 2019.
Interestingly enough, the game that people have been playing on TikTok closely resembles that of an actual award-winning board game of the same name that was released back in 2019. The Wavelength board game employs a similar premise, in which players must make educated guesses based on certain categories and answers. Instead of a number scale between 1 and 10, however, the player's objective is to correctly turn a dial toward the center of a sliding scale whose location changes every game.
According to the official site, the game has a similar Cinderella story to that of Among Us. During the COVID-19 quarantine, players began coming up with their own ways to play Wavelength while remaining socially distant. This rise in homebrewed popularity inspired an app-based version of the game, and Wavelength has since gained popularity on TikTok with a completely analog version. Whether you want to support the official game or participate in the homemade version, there are plenty of ways to play Wavelength.