What does "eligible for commission" mean on TikTok? Some small-time influencers are gaining followers and making some cash with this new function.
For those of us who aren't online influencers, it can seem like a lucrative (if not confusing) business venture in the modern age. With the right networking or online exposure, a person can end up making a whole job out of promoting brands and products and forming their online portfolio simply by, well… influencing others to check out certain wares. It's a modern day version of a spokesperson who uses their online platforms like TikTok and personality to make money with sponsored partnerships.
It can be difficult to get into, especially when the nature of being an influencer isn't always clear to the outside observer. But TikTok seems to be introducing new ways for anyone on the platform to make a little extra cash on the side.
Recently, some folks have noticed that the bottom of their videos read "eligible for commission." As the term suggests, that means that you can potentially make some money off of certain videos. Here's what you should know about this new feature.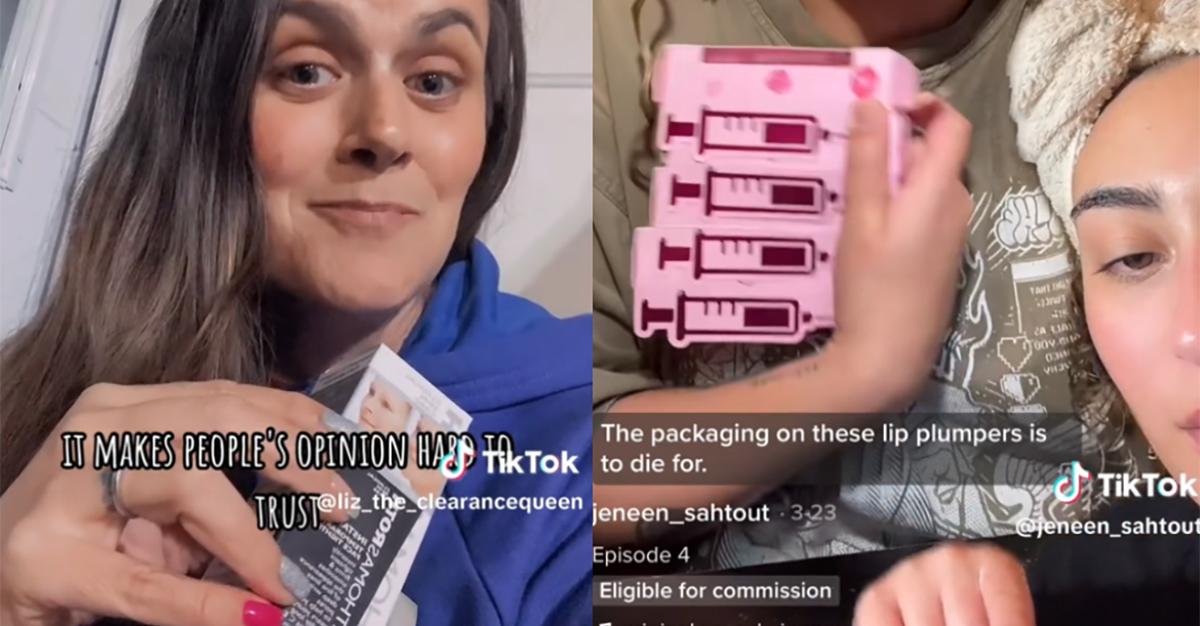 What does "eligible for commission" mean on TikTok?
In November 2022, TikTok rolled out its new "TikTok Shop," through which users sign up to be an affiliate in order to do small time product promotions. If you sign up for TikTok Shop as either a seller, creator, partner, or affiliate, the shop lets you monetize certain videos as part of an e-commerce push for the platform.
If someone you follow has "eligible for commission" on some of their videos, this means that they have signed up as part of the TikTok Shop program.
More importantly, it means that user can start making money off of that video.
For example, if someone is talking about a certain product in their video that's eligible for commission, they can include a link to buy that product. The content creator can then earn a little cash if other users end up buying the same product through that link. One user claims that the money they earn from some of these videos is "nothing crazy," but the money earned reportedly depends on the product itself.
Other platforms like Instagram share the same terminology, wherein a Story or a Reel can be "eligible for commission" and the user can earn some money from people who use whatever links they post to buy certain products.
The new "eligible for commission" message has caused some confusion and even controversy among TikTok users, who believe that small-time influencers are being paid by certain brands through this eligibility. However, many have tried to refute these claims, stating that being eligible for commission is not the same as a paid partnership with another company. Brands have not reached out to these content creators for a sponsorship and whatever transactions that occur aren't directly tied to those brands.
Being "eligible for commission" can be a good thing for content creators, but they have since had to draw the line between "eligible for commission" status and paid sponsorships for their posts.