Iowa Hawkeyes Caitlin Clark emerged the Player of the Year and won the Naismith Award — Her parents were there to support her.
Iowa Hawkeyes point guard Caitlin Clark is on top of the world. Not only has her team made the Final Four in the Women's March Madness college basketball tournament, but Caitlin was also honored with a prestigious sports award for her skills on the court.
Is the WNBA next for the college sports star? There's no conclusive answer there just yet, but we couldn't help but wonder if Caitlin inherited her sports skills from her parents. Were they college basketball players too?
Here's everything we know about Caitlin Clark's parents.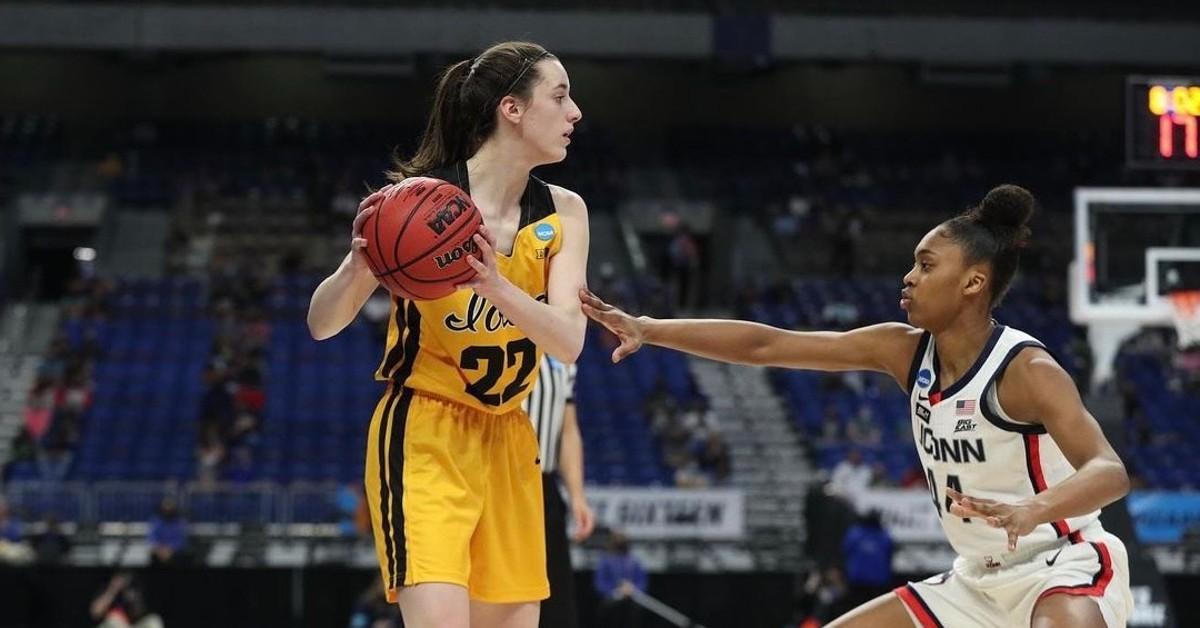 Who are Caitlin Clark's parents? Did they play basketball too?
Caitlin's parents were by the basketball player's side when she accepted the Naismith Award for Player of the Year. When asked by WHO13 News how she felt about her daughter's award, Anne Nizzi-Clark replied, "Quite amazing. It's just been a fabulous journey this far and [we're] super proud of her."
Anne added that she thought it was great how the audience for the awards ceremony had grown since 2022, feeling like women's basketball was getting more of a spotlight.
Caitlin's father, Brent Clark, added, "It's more than just an individual award. It's really a team award… the assist element of the game is such an important element of her game, and you don't achieve those assists without your teammates."
Brent would know! It turns out Caitlin inherited her sports gene from her dad's side of the family. Brent played basketball and baseball when he was a student at Simpson College. (He currently works in marketing, according to Sports Lulu.)
Does Caitlin have any siblings?
Caitlin has two brothers, an older brother named Blake (you can follow him on Instagram @blakecclark), and a younger brother named Colin. The basketball star doesn't have any sisters.
Blake decided to go a different route sports-wise, choosing to play football at Iowa State instead of basketball.
So, is Caitlin's younger brother Colin in sports too? Yes — he plays multiple sports for Dodge City High School, where he's currently a senior.
Will Caitlin play in the WNBA?
At the moment, it's too soon to tell. However, based on Caitlin's critical acclaim on the court (she has won other awards in addition to the Naismith trophy, including the Dawn Staley award twice, the Nancy Lieberman award, and MVP during the 2021 FIBA Under-19 Women's Basketball World Cup) it would be downright shocking if she isn't drafted to a WNBA team after she graduates from the University of Iowa.
Currently, the point guard has to focus on the task ahead — Iowa hasn't made the Final Four in March Madness for the women's conference since 1993, according to ESPN.
Will 2023 finally be Iowa's year to win March Madness for the women's conference thanks to Caitlin and her teammates? We'll just have to wait and see when Iowa faces off against North Carolina in the semifinals. The game airs live on ESPN on Friday, March 31, 2023, at 9:30 p.m. EST.