What is Cristiano Ronaldo's net worth? Soccer player Cristiano Ronaldo has an impressive fortune.
Between his sponsorship deals and personal line of clothing and products, Cristiano Ronaldo, the forward and captain of the Portuguese national soccer team, has done well for himself. Throughout his career, he has amassed no shortage of success – whether that means records broken or trophies collected.
With more than a dozen companies and entities like Nike, Altice (the owner of Optimum), Therabody, LiveScore, and others in formal paid partnerships to sponsor him, Cristiano is a massive asset and an effective way for brands to spread awareness and boost sales. So, with all that cash adding up, ever wondered what his net worth is? Keep reading to find out.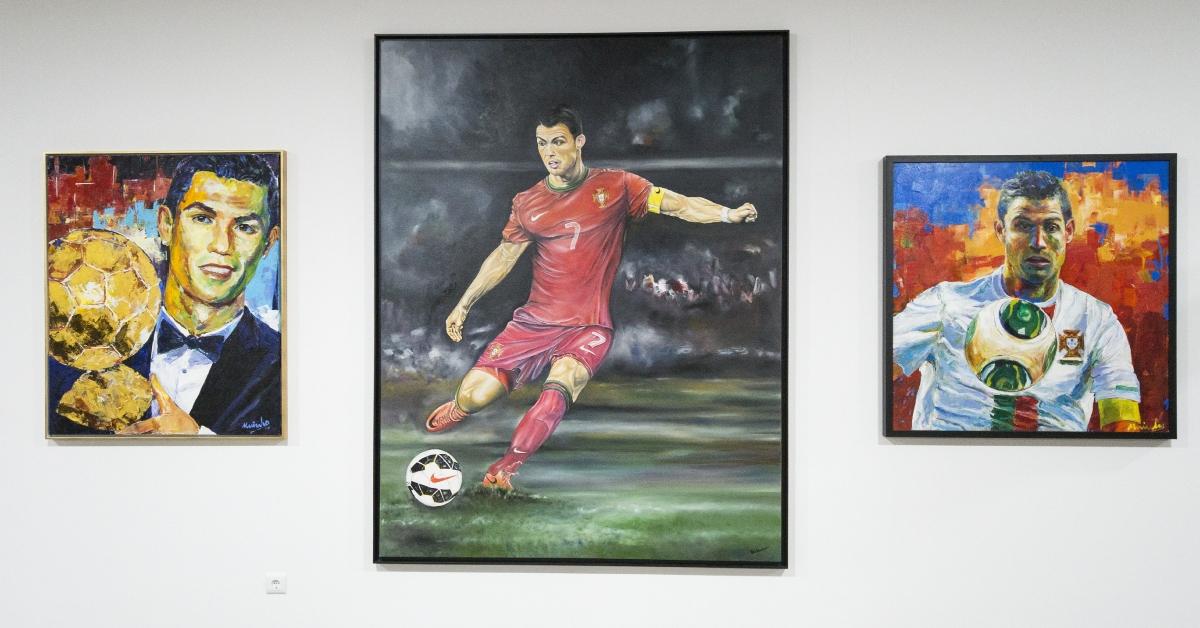 What is Cristiano Ronaldo's net worth?
In 2016, Forbes magazine rated Cristiano Ronaldo as the highest-paid athlete in the world. And his wealth only seems to have grown since then.
According to Celebrity Net Worth, Cristiano boasts a net worth of $500 million with a salary of $70 million. Yep, you read that right. Aside from his specific salaries when playing for club and country, the famed international footballer has no shortage of revenue streams helping him attain such a substantial net worth.
CRISTIANO RONALDO Profile Summary
Portuguese soccer player Cristiano Ronaldo was rated the highest-paid athlete in the world by Forbes in 2016.
Profession: Soccer Player, Businessman
Net worth: 500,000,000
Birth date: February 5, 1985
Birthplace: Funchal, Portugal
Spouse: Georgina Rodríguez (2016 – present)
Father: José Dinis Aveiro
Mother: Maria Dolores dos Santos Aveiro
Children: Cristiano Ronaldo Jr., Alana Martina dos Santos Aveiro, Bella Esmeralda, Mateo Ronaldo, Eva Maria Dos Santos
The soccer superstar also offers an expansive collection of merch and swag available as part of his CR7 brand. His company has an extensive list of items, including sunglasses, shoes, underwear, colognes, deodorants, and much more for fans and other customers to choose from for any occasion.
Did Cristiano Ronaldo get a new club contract?
Ahead of the 2022 World Cup being held in the tiny middle-eastern nation of Qatar, there was speculation about whether or not Cristiano would be relied upon for not only his stellar performances on the pitch but also his leadership among his teammates as their captain.
In the team's third match in the group stage, Cristiano was subbed out in the 65th minute and his team ended up losing 2-1 to South Korea. In the next stage, the Round of 16, Portugal beat Switzerland by a resounding 6-1 on December 6, but Cristiano was nowhere to be found on the field until head coach Fernando Santos selected him to replace fellow striker João Félix in the 73rd minute.
After leaving Premier League club Manchester United, Cristiano acquired a new contract with the Riyadh-based soccer team Al-Nassr in the Saudi Professional League of Saudi Arabia. NBC Sports noted that the contract is worth more than $207 million each year and is for 30 months or two and a half years. That said, it looks like his net worth can only go up from here!