Australian college Virginia Tech basketball player Georgia Amoore's parents are her biggest fans.
The Final Four is here for March Madness 2023 in the men and women's divisions, and star players on participating teams are shining in the sports spotlight on and off the court.
Case in point — Virginia Tech Hokies women's basketball star, Georgia Amoore. The point guard has helped her team make it to the Final Four.
So, how did Georgia get so good at basketball? Did she inherit her skills from her parents? Did you know that Georgia is actually from Australia? How long has she been playing basketball for?
Here's everything we know about Georgia's parents, her siblings, when she moved to the U.S., and more.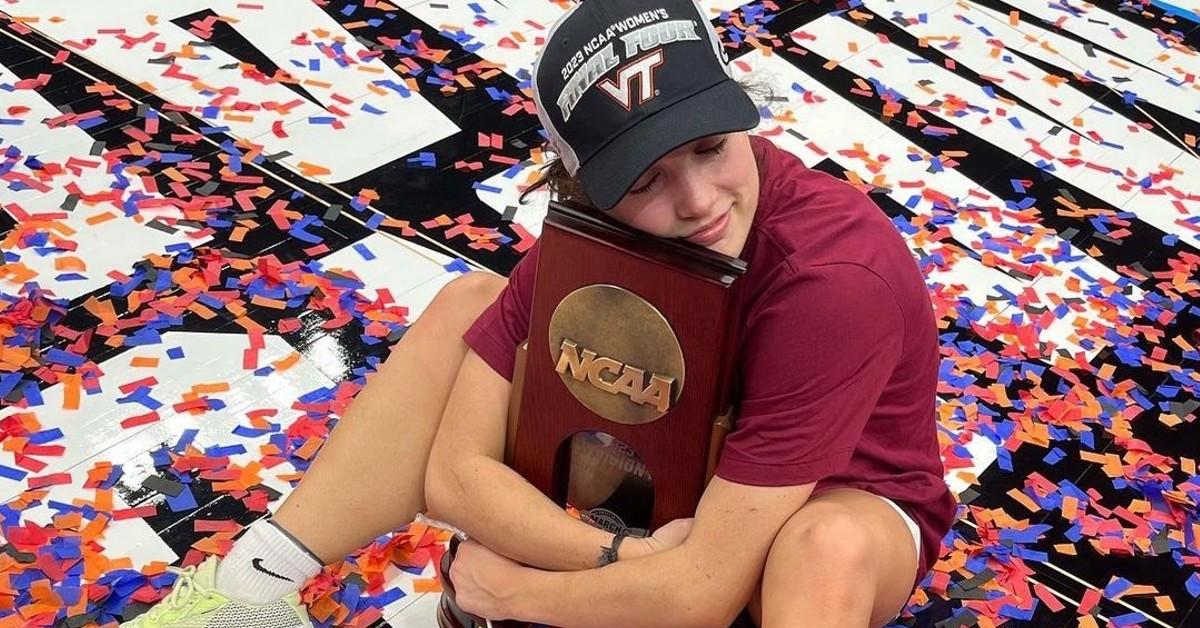 Who are Georgia Amoore's parents?
According to SportsLulu, Georgia's parents are Kelly Lee Amoore and Phil Amoore. Kelly and Phil raised Georgia in Ballarat, Australia, where she began playing basketball at the young age of 5!
Later on when Georgia grew up, she ended up winning the Rising Star award in Ballarat in 2019, due to her excellent performance playing for the Ballarat Rush basketball team. Based on reports, it doesn't appear as if Georgia's parents ever played basketball themselves.
According to Phil's LinkedIn page, he currently works for Lift Truck Specialists. Kelly owns the Sylvan Equine Center, which is dedicated to training and rehabilitating horses.
A cute picture of Georgia and her parents from 2019 shows them standing shoulder to shoulder in Hokies gear, with all three of them holding up the Australian flag (that was the year Georgia committed to Virginia Tech for basketball).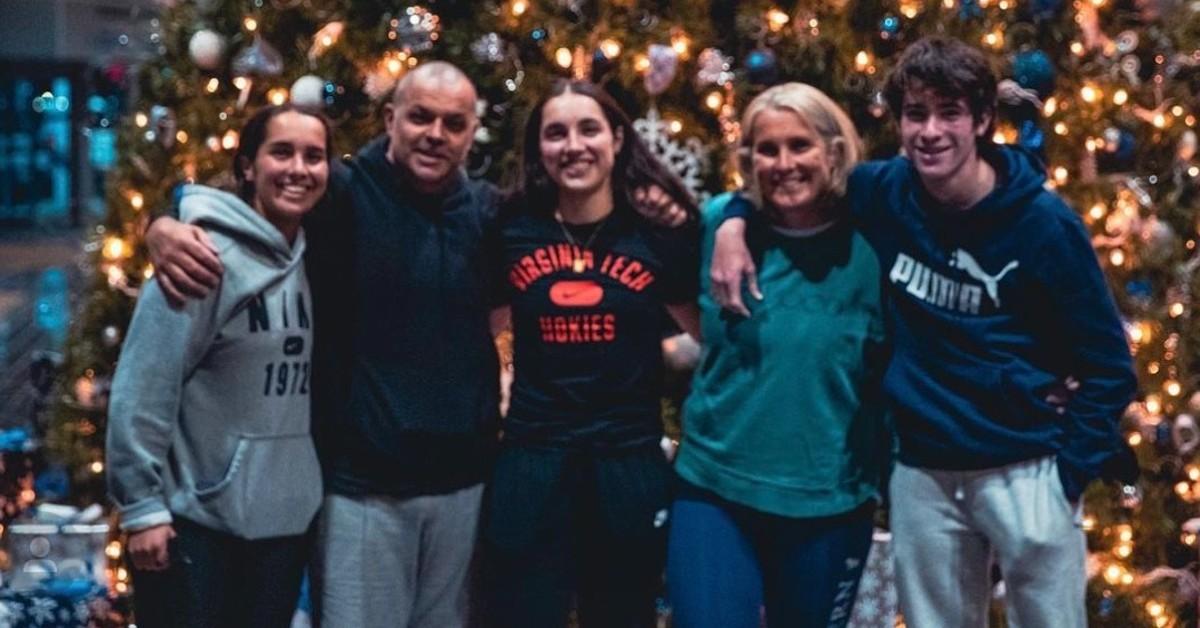 Does Georgia have any siblings?
On Dec. 16, 2021, Georgia joked in an Instagram post, "Found some strangers @ the airport. Told me they were big Hokies fans then started crying? Idk. Weird."
The photos that went along with the humorous caption featured Georgia hugging all of her family members as well as a cute Christmas family picture. Georgia's parents and siblings are included in the pictures — so what do we know about Georgia's siblings?
Georgia has one brother and one sister, named Toby and Jemma, respectively. The Virginia Tech Hokies star player is the oldest Amoore sibling, and based on Jemma's Instagram (which is set to private), Georgia's younger sister also enjoys basketball (she has several basketball emojis in her Instagram bio).
Georgia's family are her biggest fans.
The reason why Georgia's parents and siblings were crying in the aforementioned Instagram post? They hadn't seen Georgia in months due to the COVID-19 pandemic, per the SportsLulu report (cue the awwws.)
Regardless of whether or not Georgia's team makes it to the final in the NCAA tournament, we have no doubt she'll always be a champion in the Amoore book.