What happened to Hilaree Nelson? Ski mountaineer Hilaree Nelson died in an avalanche at the age of 49.
Climbers and skiing aficionados are in mourning following the news that Hilaree Nelson, a pioneer in the sport, has died. Nelson was 49 years old, and her husband, Jim Morrison, who was also her climbing partner, confirmed the news that his wife had died. Following the news, many wanted to know more about Hilaree's death, including its cause.
What was Hilaree Nelson's cause of death?
According to The New York Times, Nelson died in an avalanche. That avalanche came while she and Jim were in Nepal summitting the peak of Manaslu. That peak is more than 25,000 feet above sea level, and Hilaree and Jim both made it to the top safely. Once they reached the peak, they both strapped on the skis that they had carried to the top and began to make their way back down.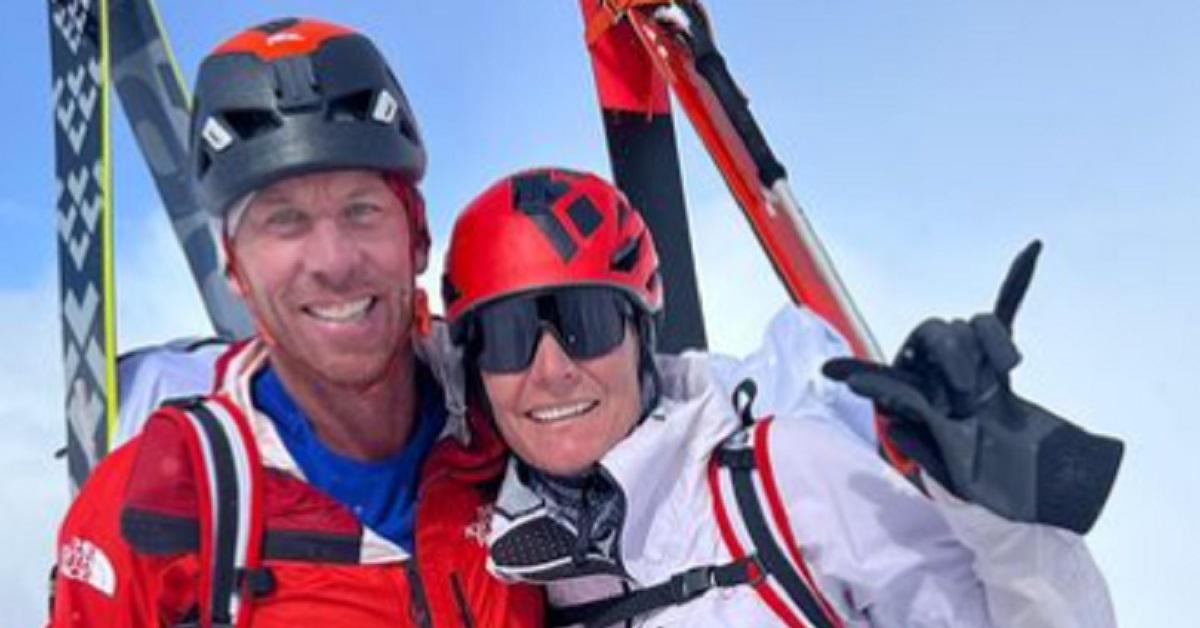 Hilaree was swept off her feet by a small avalanche shortly thereafter. Jim wasn't caught up in the same avalanche, but there was nothing he could do as he watched his wife fly down the mountain. Search efforts commenced immediately, but a full search and rescue operation was delayed by poor weather. Hilaree's body was found much further down the mountain than where she had been swept off her feet.
Hilaree's body was found after two days of searching, and it appeared as though the avalanche had blown her off of a cliff and onto the south face of the mountain.
"My loss is indescribable and I am focused on her children and their steps forward," Jim wrote on Instagram. "Hilaree Nelson is the most inspiring person in life and now her energy will guide our collective souls."
Who was Hilaree Nelson's first husband?
Hilaree had two children, Graydon and Quinn, who are now both teenagers. Both sons are from her first marriage to Brian O'Neill, a heliguide to whom she was married for 14 years. Brian has kept a much lower profile than his ex-wife in the years since their divorce.
Hilaree Nelson was a legendary climber.
Following the confirmation of her death, tributes began pouring out for Hilaree, who was one of the defining athletes in her sport. One of her defining accomplishments was scaling Mount Everest and then the neighboring Lhotse, the fourth highest peak in the world, in a 24-hour period in 2012.
"She was equal to men," Conrad Anker, an occasional expedition partner told The New York Times after her death. "She was there with the strongest men, an equal to Jim. In that sense, her ability to take on gender perceptions was pretty remarkable."
Hilaree was also characterized by her patience and was known to set her sights on a potential expedition and then wait years to find the right time to complete it. In the dangerous world of mountain expeditions, tomorrow is never guaranteed. Hilaree's legacy will live on, and she will be remembered as one of the sport's pioneers.
What was Hilaree Nelson's net worth?
While her exact net worth is unclear, it is estimated to be around $2 million, according to The Sun.
This estimate comes from career earnings as well as sponsorship deals with North Face, Yeti, and Black Diamond, among others.