Michelle Lambert played a crucial role in NBA superstar Jimmy Butler's life as a teenager. Stick around for all the known details.
Many of us know Jimmy Butler as an NBA superstar; a six-time All-Star and Olympic gold medalist, the small forward is one of the best to step on the basketball court. But how did he get to be where he is today?
As it turns out, Jimmy grew up in very difficult circumstances; luckily, he beat the odds every time, and he has Michelle Lambert to thank for it. In this article, we'll take a lot at his beginning; from being abandoned by his real parents to becoming a champion. So how much do we know about Jimmy Butler's parents? Keep reading to learn more about Jimmy's emotional upbringing and how Michelle stepped up when no one else would.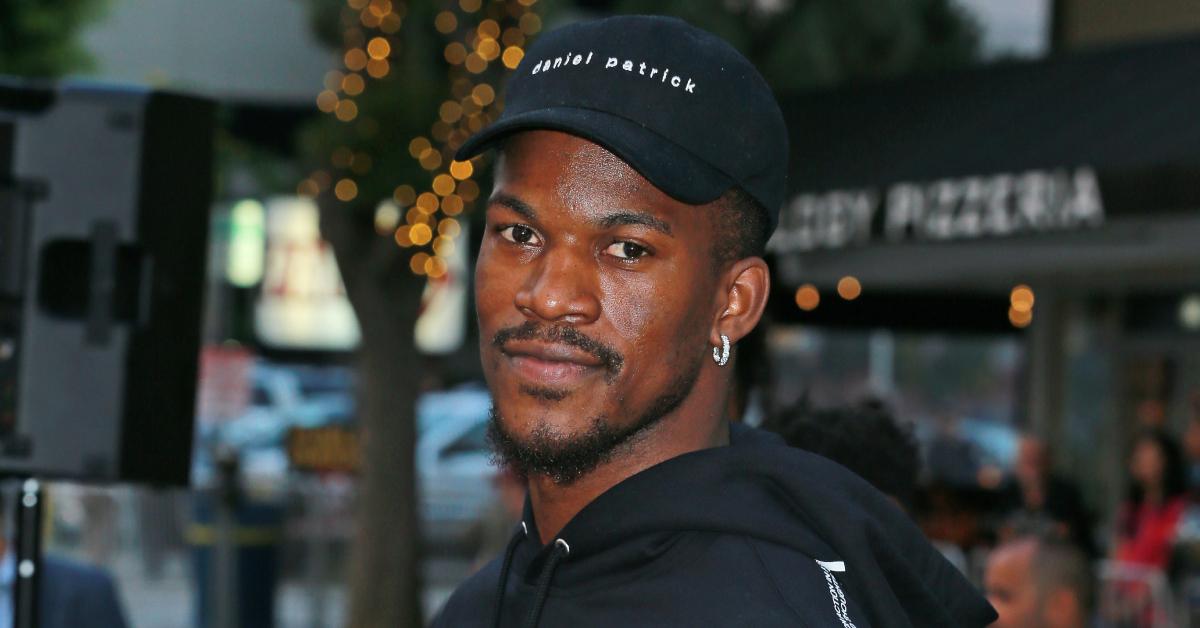 Who are Jimmy Butler's biological parents?
Jimmy Butler Senior and Londa Butler are the original parents of the NBA star. Born September 14, 1989, in Houston, Texas, Jimmy Butler was raised by his mother, Londa, until age 13. His father, Butler Senior, had left his family behind when Jimmy was only an infant. Working as a medical receptionist during the time, Londa had reportedly ousted her son from the house because he was a handful.
In his early teens, Jimmy had to wander from one place to another, although the six-time all-star insists the story has been exaggerated.
Often associated with NBA legend Michael Jordan, Butler has had one mysterious past. Let's meet his surrogate parents.
Michelle Lambert took in Jimmy Butler when no one else would.
Aside said earlier, shortly after Jimmy was born, his father abandoned the family. By the time he was 13 and living in the Tomball area of Houston, his mother kicked him out of the house. As he recalled in a 2011 interview with ESPN, her last words to Jimmy were, "I don't like the look of you. You gotta go." And then he was out on the streets.
With nowhere to go, Jimmy stayed with various friends for a few weeks at a time before moving on to a new place. By his senior year of high school, Jimmy met a ninth-grader named Jordan Leslie, and the two became fast friends.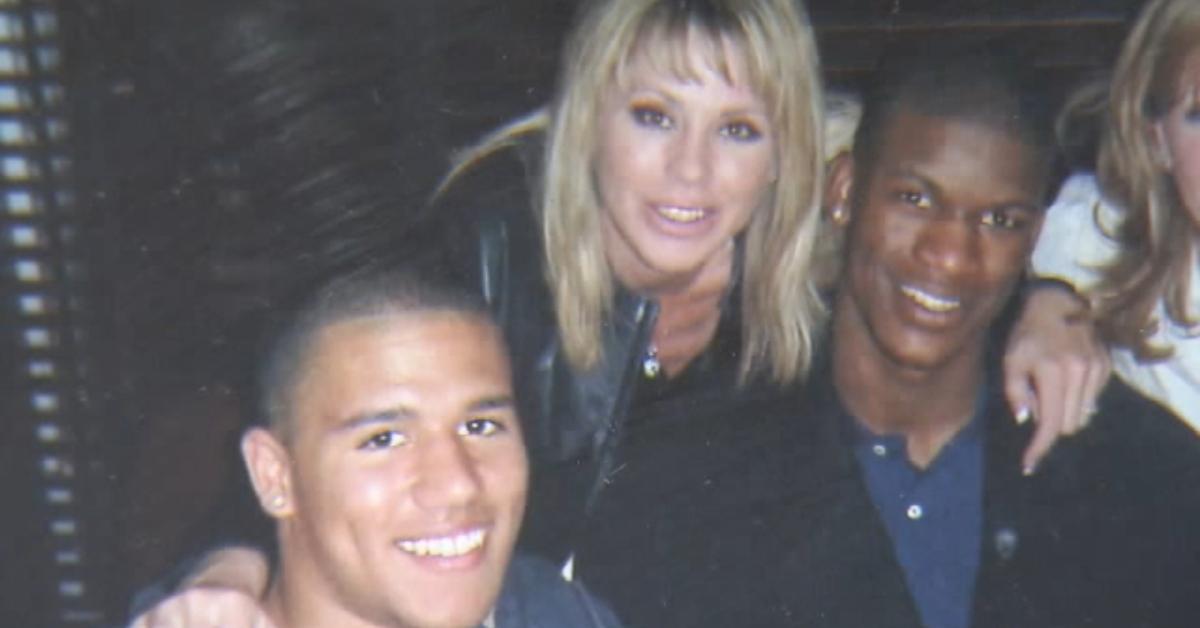 Jordan challenged Jimmy to a three-point shooting contest; after the competition, the future NFL wide receiver invited Jimmy over to his house to play video games and stay the night. Their bond grew, so much so that Jordan took Jimmy in. After a few weeks, Jordan's mother, Michelle Lambert, discovered that Jimmy had been living with them.
ESPN noted that Michelle was hesitant at first — she had four kids of her own from her late first husband, and her new husband brought three children of his own with him. Money was tight, but word on the street was that the basketball star was in trouble. Michelle's husband told the kids that Jimmy could stay, but only for one or two nights at the time.
However, each night that Jimmy went to stay at the Lamberts, a different child would say, "Tonight's my night to have Jimmy stay." Eventually, after a few months, Michelle told Jimmy he could stay for good.
Jimmy said his foster mom helped him become who he is today.
Despite already having a full house with seven kids, Michelle knew that Jimmy needed a family — and she was more than willing to offer hers: "They accepted me into their family," Jimmy told ESPN. "And it wasn't because of basketball. She was just very loving. She just did stuff like that. I couldn't believe it."
Michelle helped Jimmy get to Marquette; from there, he became the star athlete he was always meant to be. On his senior night, Michelle walked Jimmy out on the court.
"That night was a complete blur," she told ESPN. "I cried the entire time. He had accomplished so much. I was both happy and proud. Everyone doubted him. His coach and principal in high school said he'd never amount to anything. And there he is, with the crowd cheering."
She added, "But I was also sad and scared. Your baby is gone, and now he faces a horrible world. Jimmy always talks about what we did for him. I'm not sure he understands what he did for us. He changed our life, too. We are better people for having him in our family."
Of their relationship, Jimmy said, "We are all attached at the hip. I give [Michelle] the credit for helping me become who I am. I love her. You would think that she gave me birth. I talk to her every morning. She's very loving. That's my family. That's Michelle Lambert. She is my mom."
What's Jimmy Butler's relationship with Michael Jordan's son?
Some pictures have suggested they look alike, and their similar competitive fire has fans also wondering if this rumor is true. However, the theory remains false. Butler and Jordan aren't related.