MLB star Christian Yelich is back in the lineup following a neck injury.
As the 2022 MLB season draws to a close, the Milwaukee Brewers had to say goodbye to one of its star athletes for a few critical games. On Sept. 1, 2022, star outfielder Christian Yelich swiftly left the field and sat out the final five innings with what appeared to be a serious injury.
So, what happened to Christian Yelich? Here's everything we know.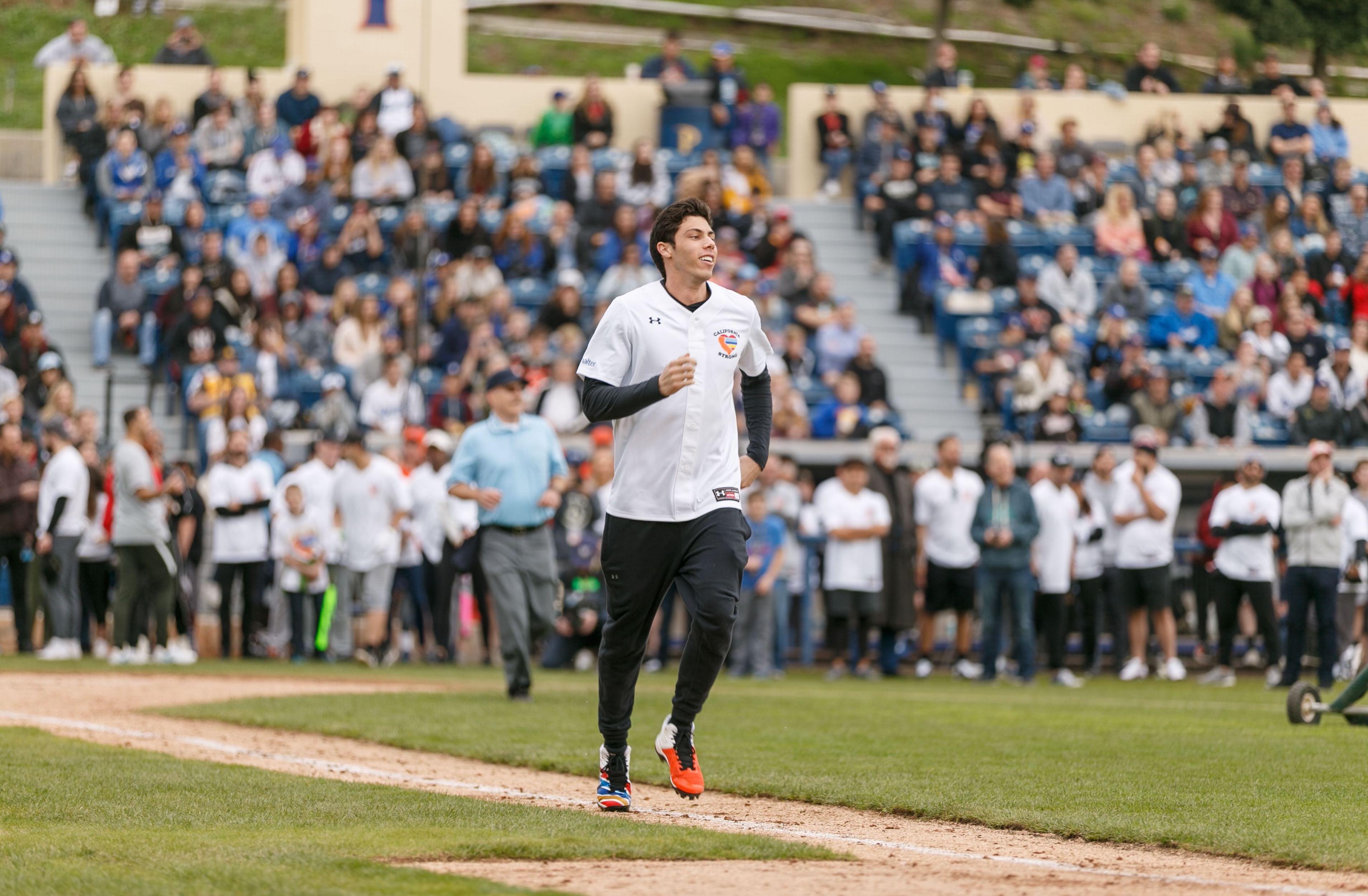 What happened to Christian Yelich?
During the Brewers series opener against the Arizona Diamondbacks, the two-time All-Star exited Chase Field with neck discomfort. According to the Brewers manager Craig Counsell, Christian "irritated his neck" during his second at-bat. Craig confirmed that the injury wasn't serious, noting that he was listed as day-to-day and would most likely miss a few games.
On Sept. 3, Christian spoke with the media about his recent injury, stating that his neck "locked up" after swinging the bat. He continued to play, but after making an incredible running catch in the next inning, the 30-year-old left fielder said his neck "fully locked up," leading to a limited range of motion to the point where he could barely get off the training table.
Christian returned to the Brewers lineup on Monday, Sept. 5.
After sitting out for the rest of the Brewers series against the Diamondbacks, Christian returned to the team's lineup on Monday, Sept. 5. With the 2018 National League MVP back to batting leadoff and covering left field, the Brewers defeated the Colorado Rockies to secure the first win of the series. By the next night, Christian was back to his full abilities.
On Sept. 6, the Brewers faced off against the Rockies at Coors Field; although they lost 10-7, Milwaukee wasted no time scoring as Christian Yelich launched the fourth pitch into the third deck. According to the MLB, the 499-foot home run is not only the longest of the 2022 season, but also the third-longest since Statcast started tracking homers in 2015.
"It felt pretty good, but obviously a tough night afterwards for us," Christian said of his dinger. "It's one of those ones where everything kind of lines up for you, catching a really good spot. Oddly enough, it was my first home run [at Coors Field] in nine or 10 times playing here [100 previous at-bats], so I guess if you're gonna wait that long, make it count."