Michael Irvin will not be covering Super Bowl LVII — What happened?
Last-minute changes to the Super Bowl usually come in the form of swapping out ads, adjusting the halftime show, and perhaps even move venues. But for Super Bowl LVII, we're going to hear one less voice breaking down the ins and outs of the upcoming game.
It was recently announced that Hall of Fame wide receiver and sports commentator Michael Irvin was pulled from Super Bowl coverage. Does this mean he was also fired from the NFL Network? Here's what we know.
What did Michael Irvin do? And was he fired from the NFL Network because of it?
As of the time of this writing, Irvin was only removed from covering the Super Bowl and appears to still be an employee of the NFL Network. So, what happened with Michael Irvin to cause this last-minute audible? According to the Associated Press, this decision was made due to an incident that occurred at an Arizona hotel.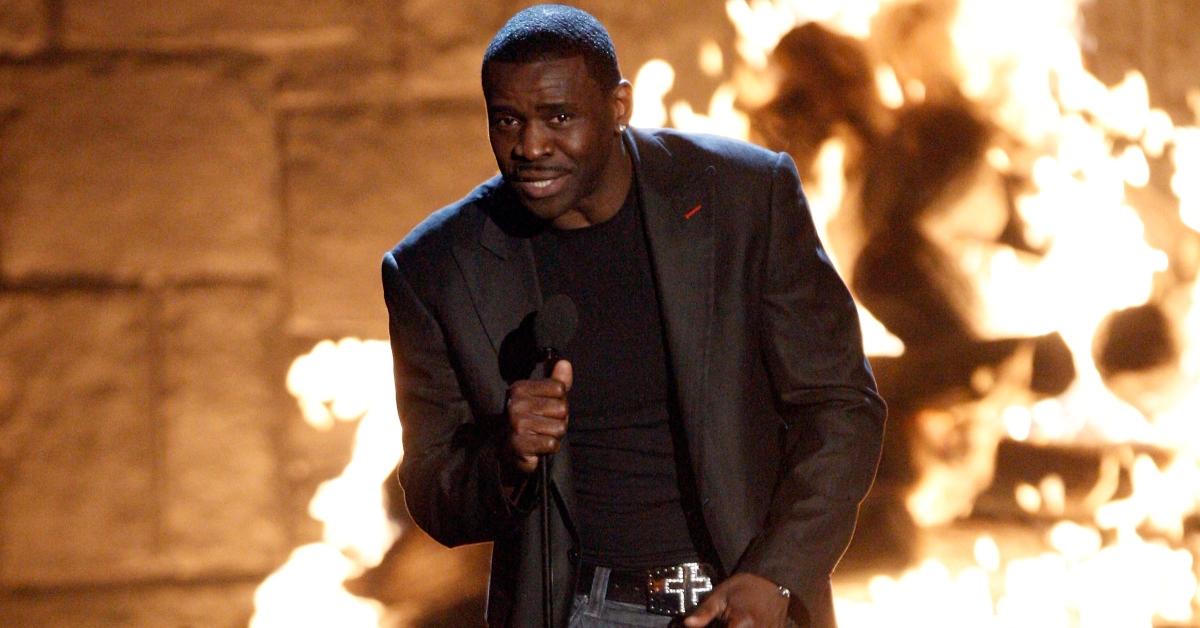 The former Dallas Cowboy was "asked by network officials to move to another hotel on Monday after what he described as a brief encounter with a woman." Irvin claims that on Sunday, Feb. 5, after an evening out where he had a "few drinks," he returned to his hotel and went straight to his room. However, a woman he apparently met in the lobby tells a different story.
Irvin doesn't recall having a short conversation with said woman, but whatever was discussed was upsetting enough for her to report it. He was told that on the security camera, he's seen talking to her for no more than a minute. "I guess the girl said I said something to her within that minute that we talked, and so they moved me," he told Dallas' 105.3 The Fan and the Dallas Morning News, via AP. So far police have not been alerted to any wrongdoing.
Michael Irvin has a history of questionable behavior.
In 2008, ESPN referenced a wild story from a decade earlier in which Irvin stabbed fellow teammate Everett McIver in the neck with scissors when he "refused Irvin's demand to rise from the barber's chair during a haircut." If this story doesn't ring any bells, it's because Cowboys owner Jerry Jones covered it up as Irvin was "on probation for an incident involving a motel room, drugs, and strippers," and would have definitely gone to jail.
ESPN also reported an incident that occurred in July 2007, wherein a woman alleged she was sexually assaulted by Irvin at the Hard Rock Hotel & Casino in Hollywood. In January 2011, a settlement was reached for an undisclosed amount after the victim sued him. He fired back with a $100 million defamation countersuit.
Once again, Irvin found himself in trouble at another hotel in March 2017, when a "27-year-old woman accused Irvin of drugging and sexually assaulting her at the W Hotel in Fort Lauderdale," per USA Today. The woman, who knew Irvin for seven years, said she thought she was drugged when she felt sick after four glasses of wine. She stated later she woke up with Irvin on top of her trying to have sex. When she pushed him off, he stopped. The two argued and she took an Uber home.
Upon arriving home, the woman told a friend what happened, who then called 911 and brought her to the hospital. The woman's recollection of events was inconsistent with hotel security footage. Doctors also found traces of "cocaine, ecstasy, and other drugs in her system." Irvin was not charged with sexual assault.