Who is Rajon Rondo in a relationship with? Cleveland Cavaliers star Rajon Rondo will be heading down the aisle for a second time.
NBA fans know the name Rajon Rondo very well — the 36-year-old currently serves as point guard for the Cleveland Cavaliers. Additionally, Rajon is known as a two-time NBA champion and four-time NBA All-Star. Over the years, Rajon has been minted as a mouthy player that frequently gets into verbal scuffles with players on the court. Not to mention, he has been known to have a serious beef with NBA star Chris Paul.
Aside from Rajon's history on the NBA court, the Louisville native has had his share of ups and downs in the romance department. It's no secret that Rajon and his ex-wife are at odds. However, the failed marriage hasn't shied the baller away from commitment. In fact, reports share that Rajon will be heading down the aisle for a second time. So, while Rajon technically doesn't have a new wife yet, fans are ready to learn about his fiancée. Here's what we know.
Rajan Rondon proposed to fashion designer Latoia Fitzgerald.
Love is in the air! Rajon is ready to be a married man and successfully proposed to his longtime sweetheart, 34-year-old Latoia Fitzgerald, on Thursday, September 8, 2022.
As the fashion show was winding down, Rajon reportedly jumped on the runway as Latoia's back was turned, per TMZ. The Philadelphia native then turned around and realized what was happening.
In a video obtained by The Shade Room, Latoia crouches down in front of Rajon and kisses him as she says yes. Latoia then stands up as Rajon puts the rock on her finger. We love to see it!
Per TMZ, the proposal went down at Latoia's New York Fashion Week presentation for her clothing brand, "Lionne." The clothing brand was launched in 2018 and features a mix of trendy-meets-timeless pieces. Latoia also has another clothing line called "Dillonger."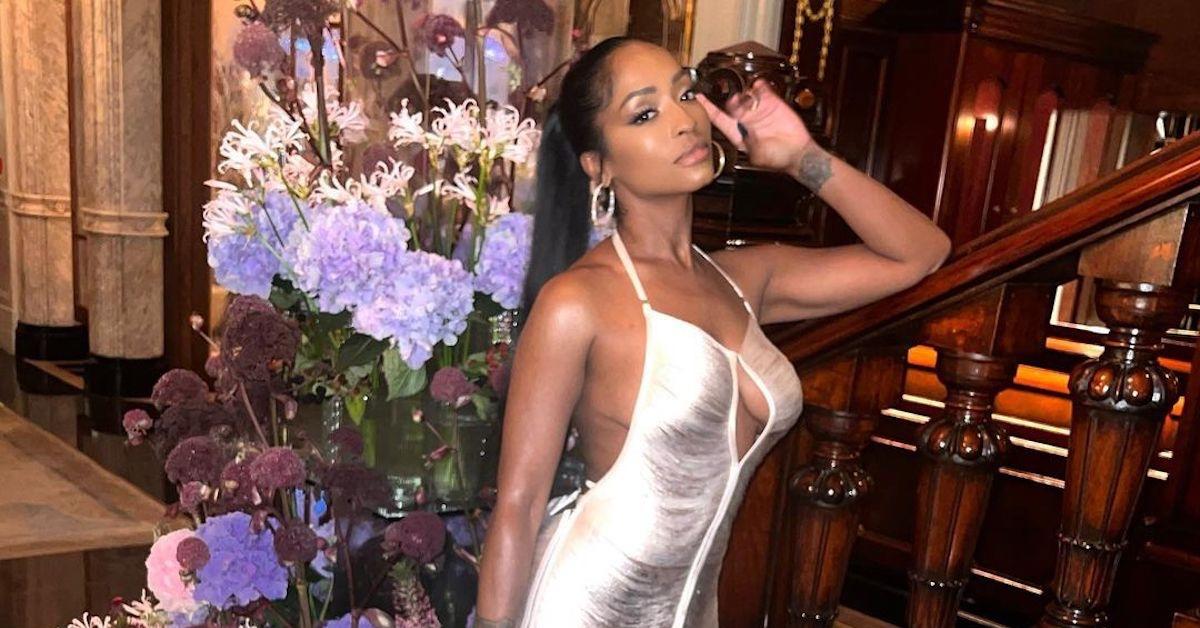 It's unknown exactly when Rajon and Latoia first started dating, but Latoia's Instagram page shows adorable videos and images of the pair that go back to February 2020.
Rajon Rondo and Latoia Fitzgerald make a blended family with three children.
Cheers to blended families! Now that Rajon and Latoia are focusing on jumping the broom, their families will become one. In case you didn't know, Rajon was once married to Ashley Bachelor. The couple welcomed two children, Ryelle and Rajon Jr., during their marriage.
Like Rajon, Latoia was also previously married, per MediaReferee. During her union, Latoia had her son, Dillonger, in 2008.