Who is Yuli Gurriel in a relationship with? The Astros Superstar has a fulfilling life off the baseball field.
Since joining the Houston Astros in 2016, legendary first baseman Yuli "La Piña" Gurriel has racked up quite an impressive list of accomplishments. From clinching the World Series in 2017 (via fradulent tactics) to receiving a Golden Glove Award in 2021, the superstar athlete will do anything he can to be the best.
As the Astros close in on the Philadelphia Phillies in the 2022 World Series, many realize this could elevate Yuli's career on the baseball field; however, if the team doesn't win, he's got a great support system behind him off the field. With that said, who is Yuli Gurriel's wife? Keep reading to find out!
Plus, stick around to see if Yuli will be able to play in Game 6 on Satuday, Nov. 6, 2022.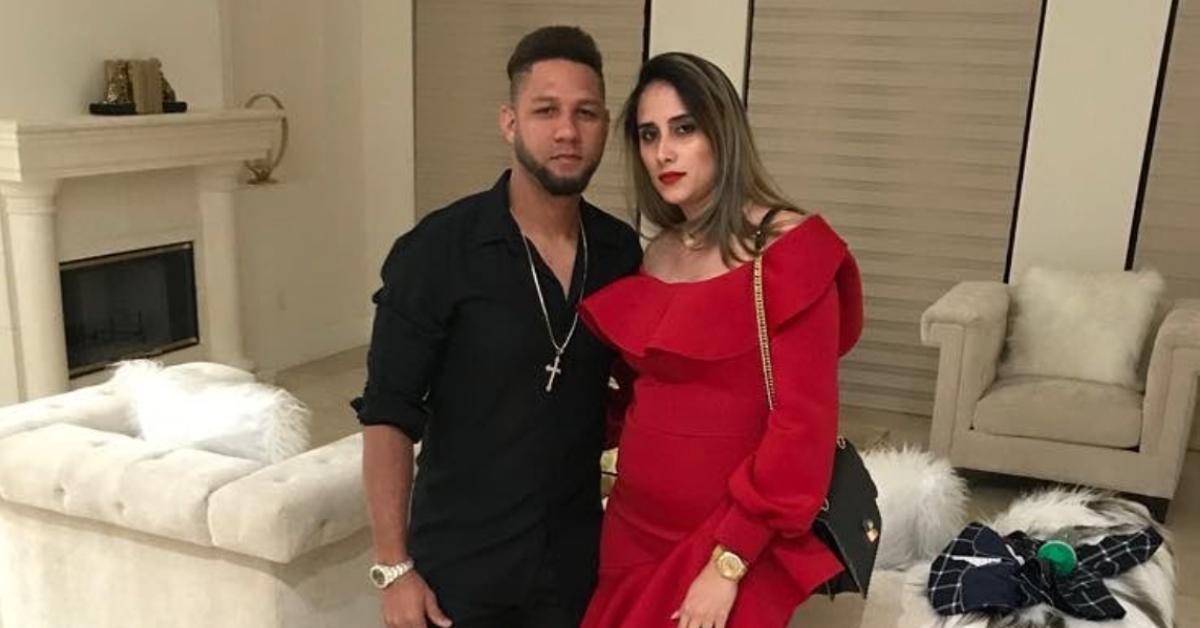 Who is Yuli Gurriel's wife?
According to multiple reports, Yuli Gurriel is married to Lianet Barrera; like her husband, she is also a Cuban native. Unlike other sports wives, Lianet is incredibly private and doesn't appear to have any public social media accounts, but she and Yuli's three children — Yeremy, Jayden, and Harem — occasionally pop up on the baseball player's Instagram feed.
In May 2020, the two made generous donations to both Kids' Meals and the Cristo Rey Jesuit College Preparatory of Houston; according to the MLB, this would help "purchase laptops and meals for Houston-area kids and teens."
Regarding their contribution, Yuli stated (via MLB) that he and Lianet were "very grateful to support Houston area youth … We hope this donation will help them and their families as they go through these very challenging times."
Yuli Gurriel has the wildest hair in the MLB.
Since starting his career as a professional baseball player, Yuli Gurriel has stood out amongst the rest of the MLB superstars due to his hair. There's truly no way to describe it — it's just an unruly mop on the top of his head, with strands pointing out in every direction. Nevertheless, we think Jon Tayler of Sports Illustrated provided the perfect description in May 2017.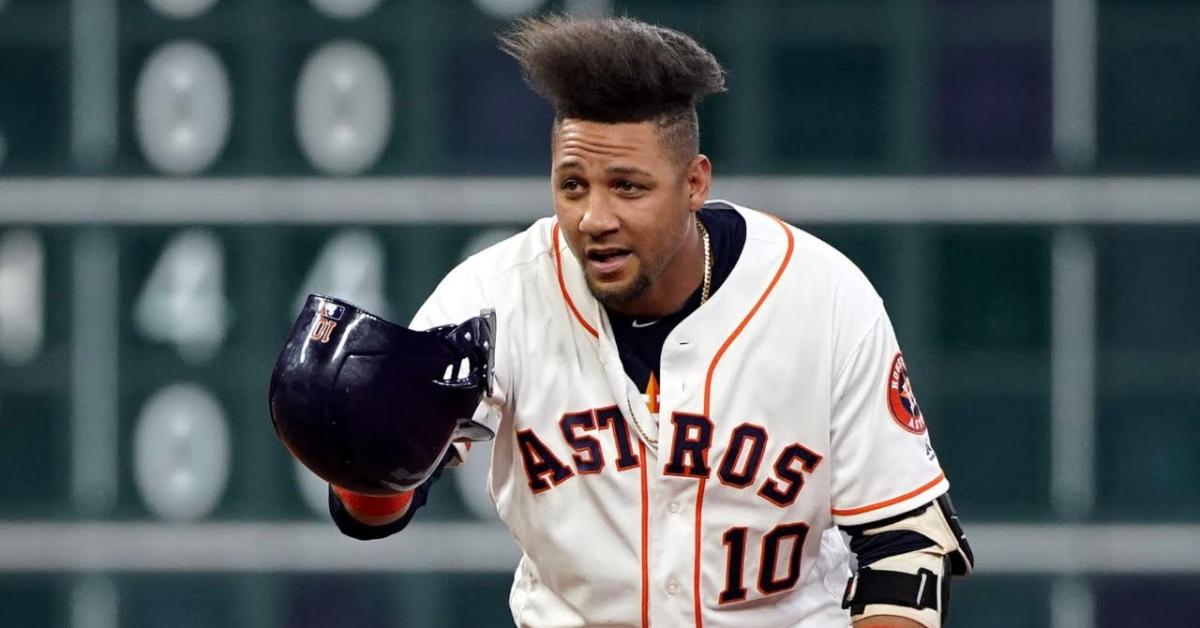 Jon described Yuli's hairstyle as "a child's drawing of a forest," adding that the first baseman looks "like a cockatiel gone rogue, a mutated carrot or pineapple, a rabbit's tail being electrocuted." It's harsh, but accurate.
"[Yuli's] hair is a towering nonsense of angles and points, a stained glass window that exploded," he said. "His hair is Duchamp's 'Nude Descending a Staircase, No. 2' descending a staircase end over end as the staircase itself collapses into rubble. His hair is a slow-motion photo of an explosion freeze-framed just as the bomb goes off."