On April 27, RiceGum spoke out about a tragedy he and his girlfriend Ellerie Marie recently faced. Here's what happened in their relationship.
YouTube sensation and rapper RiceGum has never shied away from the social media spotlight. Best known for his stone-cold diss tracks and public beef with high-profile YouTubers, the content creator consistently has all eyes on him.
And combined with the fact that his girlfriend, Ellerie "Ellie" Marie, also maintains a conspicuous presence on Instagram and TikTok, it's no wonder fans are curious to learn more about the inner workings of their relationship.
However, when letting one's life unfold in the public eye, it's hard to avoid addressing the upsetting events one experiences. And on April 27, 2023, RiceGum spoke out about a tragedy he and his girlfriend Ellie recently faced.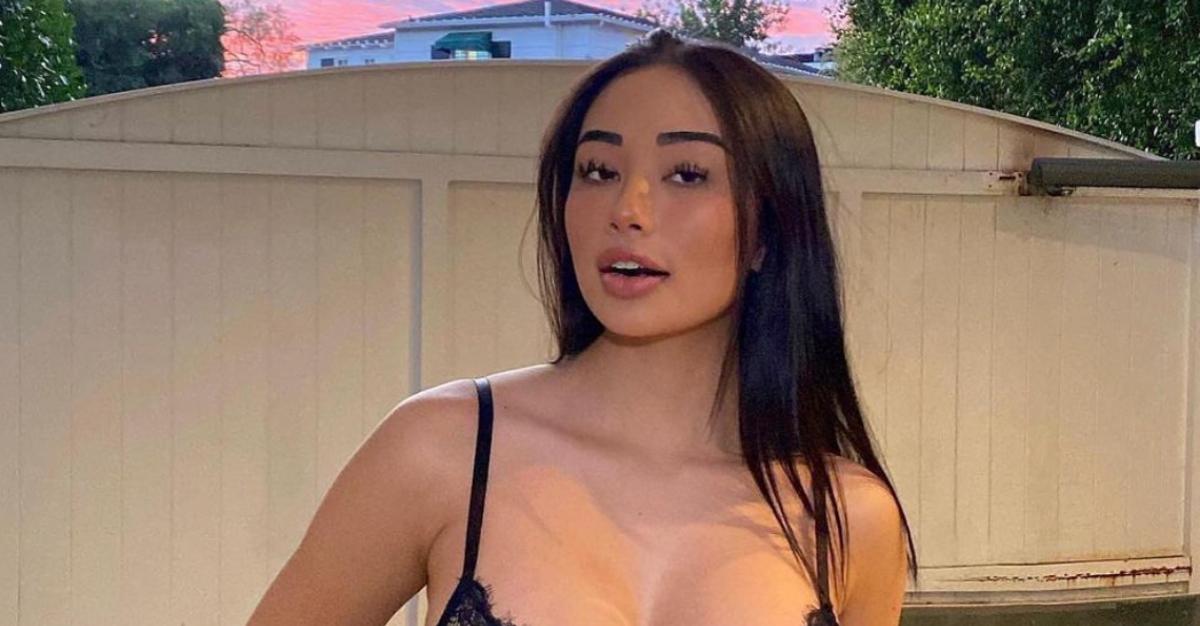 Who is RiceGum's girlfriend, Ellerie Marie?
The YouTube sensation has been in a serious relationship with his girlfriend, Ellie, for quite some time. According to Famous Birthdays, the TikTok creator was born on Feb. 8, 2002.
With 8.5 million likes and upwards of 650 thousand followers on TikTok, to say RiceGum's girlfriend is a successful influencer is an understatement.
Ellie's videos are consistently going viral, from posting cute clips with her boyfriend to partnering with clothing brands to lip-syncing to popular audio. On Instagram, the California-based creator is just as well-known with 520 thousand followers.
In 2022, RiceGum and Ellie discovered they were expecting their first baby together. However, a recent turn of events in 2023 changed the course of their lives.
RiceGum and Ellerie Marie's relationship was recently rocked by the unexpected loss of their baby.
On April 27, the YouTuber shared news of a heartbreaking event that changed his and Ellie's lives. In a video titled "Baby Girl," RiceGum documented his girlfriend's pregnancy journey, from discovering the exciting news to holding her baby shower.
However, at the video's 2:20 minute mark, RiceGum shed light on an occurrence neither anticipated.
"At 35 weeks pregnant, our world crashed down on us when we were told our baby no longer had a heartbeat. Every genetic test [and] blood test came back perfect, and the reason for this tragedy will be forever unknown. Ellerie had to be induced [into] labor for 48 hours."
The text continued, "She gave birth to the most perfect angel. The cutest baby girl with soft, chubby cheeks and a tiny button nose. She looked perfect, just like she was sleeping. Only a few more weeks and she would've been here with us."
RiceGum then included a photo of Ellie holding their stillborn child and wrote, "We are still in tremendous shock. Our family and friends were beyond excited to welcome our baby into the world. Instead, we are in deep pain and permanently scarred. Only time has helped us through this tragedy. We could never get through this without each other."
The video concluded with a message to their late child. "Until we meet again, our beautiful baby girl. Mommy and Daddy love and miss you so much."