How rich is Blippi and how much money does he make on YouTube? Financial details on YouTube star Stevin John.
Actor and filmmaker Stevin John has turned his character Blippi into a YouTube sensation, with 15.7 million users subscribed to his educational videos for children, and a stage musical bringing the character to theatergoers across the country. And once you see how much Blippi makes, you'll see that the squeaky-voiced character has also earned John a sensational amount of money!
In an interview with publisher Studio Fun International, John said that he started Blippi in 2014 after seeing his 2-year-old nephew watching YouTube videos about tractors. "It got me thinking, why don't I create a show for kids like my nephew who love things like tractors, construction vehicles, fire trucks, garbage trucks, animals, and so on, while incorporating learning into it?"
Blippi mastermind Stevin John is an Air Force veteran — and the filmmaker behind a gross-out video.
According to his LinkedIn profile, John started his professional career with the United States Air Force, serving as a C-17 loadmaster between 2006 and 2008. He spent a year working as an SEO specialist. And between 2010 and 2015, he worked as a marketing consultant, a marketing director, and an independent filmmaker.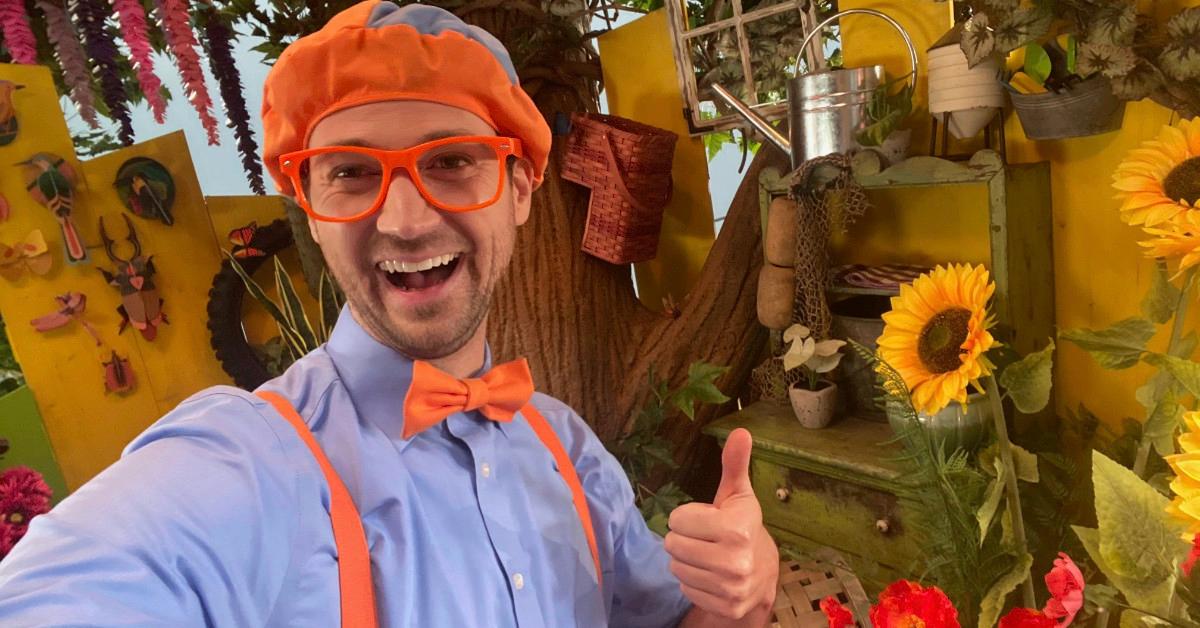 And it was during this time that he made a gross-out video involving a certain scatological stunt, as BuzzFeed News reported in 2019. "At the time, I thought this sort of thing was funny, but really it was stupid and tasteless, and I regret having ever done it," John told the outlet at the time.
John became one of the highest-earning YouTube stars, with earnings of $17 million in one year.
In December 2020, Forbes named John as the eighth highest-paid YouTube star after he earned $17 million from the character in a single year. The magazine noted how John not only publishes his videos on YouTube, Hulu, and Amazon but also created a merchandise line for big-box retailers.
These days, Celebrity Net Worth claims that John has a net worth of $16 million.
STEVIN JOHN Profile Summary
Stevin John is the creator and star of the Blippi videos on YouTube.
Profession: Creator and star of Blippi videos
Net worth: $16 million (reported)
Birthdate: May 27, 1988
Hometown: Ellensburg, Wash.
Education: UCLA Extension
How much money does Blippi make on YouTube?
The Blippi – Educational Videos for Kids YouTube channel with over 16 million subscribers earns $1.5K  –  $23.8K in a day, per Social Blade. The channel earns $10.4K  –  $166.9K in a week. The channel makes an income of $44.7K  –  $715.2K in a month and a salary of $536.4K  –  $8.6M in a year.
'Blippi: The Musical' started touring in 2020, but John isn't portraying the character on stage.
The touring production Blippi the Musical kicked off with a stop in Atlanta in February 2020, as Newsweek reported at the time. After a postponement during COVID-19, the tour resumed in July 2021, and the musical's website currently shows performances scheduled in Kentucky, Illinois, Indiana, Ohio, Pennsylvania, New Hampshire, Rhode Island, Connecticut, New Jersey, and Washington D.C. during the month of June and a weeks-long residency in London starting in August.
But parents, be forewarned that John isn't the one portraying Blippi in the stage production. The tour's website notes that John is "the writer and creative force" behind Blippi and that "a dynamic stage performer has been cast as Blippi to entertain and thrill audiences across all of the tour markets."