What is the reason Ari Fletcher and Moneybagg Yo are going on their separate ways? The two were once a power couple.
Rapper Moneybagg Yo and social media influencer Ari Fletcher were both thrown into the spotlight for reasons that had nothing to do with their respective fruitful music and entrepreneurial careers. Ari, who has several beauty brands, is better known in some circles for her tumultuous relationship with her ex and her son's father, rapper G Herbo, and his current partner, Taina Williams. Details of Moneybagg's relationship with Megan Thee Stallion also made headlines until their 2019 breakup.
In January 2020, the exes of other notable artists created their own power couple when they started dating. Following two years together, Ari informed her fans that her and Moneybagg's relationship was over. Many fans were shocked to hear the news and are now wondering what caused Ari and Moneybagg's breakup.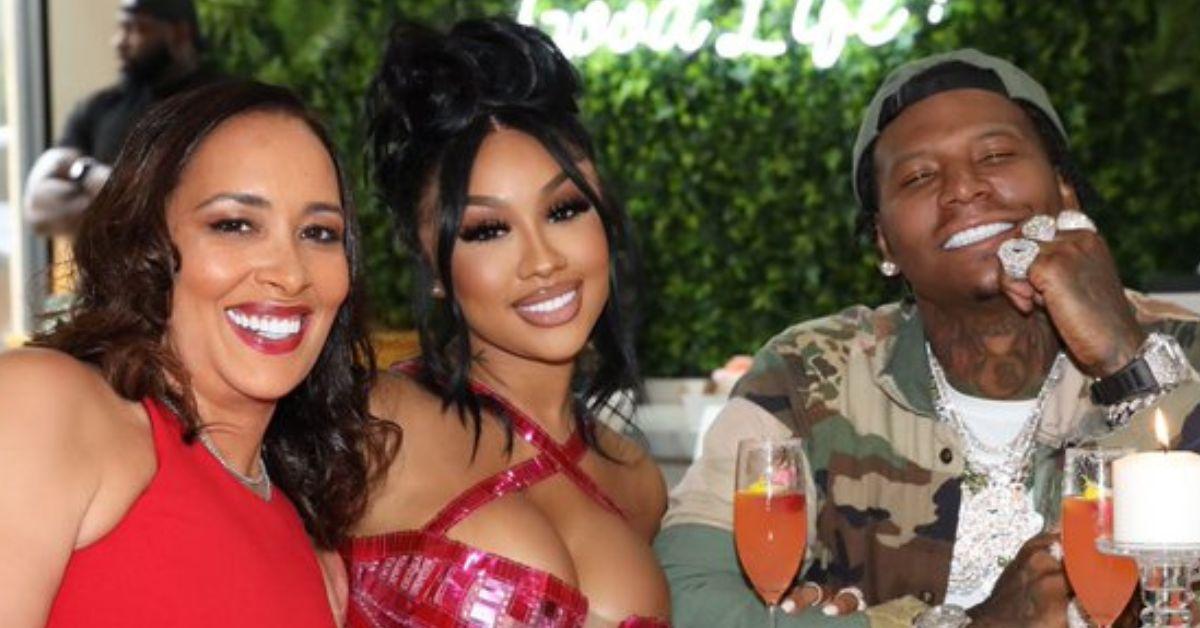 So, why did Ari and Moneybagg break up?
On Friday, Aug. 26, 2022, Ari released a tweet that confirmed she and Moneybagg are no longer together. The influencer kept the reveal brief, stating she's excited to see what her newfound single life brings moving forward.
"Happy, paid, and single!" Ari tweeted. "Ready for everything new!"
Underneath Ari's tweet, several fans expressed their dismay when they saw her message. Others begged her to say she was trolling and didn't really break up with her boyfriend of almost two years. Although users asked for more information, Ari continued updating her account with details about her makeup line, Remedy by Ari, and informed her fans on Monday, Aug. 28, that she's "cooking for her family," but didn't mention Moneybagg.
Since Ari's tweet, Moneybagg hasn't said anything about their relationship or what led to the breakup. However, Madame Noire stated the "Wockesha" artist attended Ari's makeup brand's launch the day before she tweeted she was single. Before the social media drama, fans already suspected something had happened between them when they unfollowed each other on social media in March 2022.
Moneybagg seemingly attempted to debunk the rumors by tweeting "F**k da media" with a middle finger emoji. Nonetheless, the damage was already done when Ari hinted at being betrayed by Moneybagg after reposting a TikTok video featuring a guy talking about being hurt and broken; she also posted a video of herself listening to "Here We Go" by Trina featuring Kelly Rowland. To some, the song choice signaled issues in her and Moneybagg's relationship.