A new season of CNN 10 has begun and fans are worried and curious to know whether Carl Azuz still works for CNN after his absence was felt.
Carl Azuz is a popular American journalist, who is currently working as a writer and presenter for CNN Student News. He is most known for his work at CNN Channel.
CNN 10 returned for a new season on Monday, September 12th, but with a surprising host shake-up. Instead of longtime anchor Carl Azuz, viewers were greeted by sports correspondent Coy Wire.
As they tune in for a new season of the popular 10-minute news digest, fans wonder what happened to Carl Azuz and whether his apparent replacement could be permanent.
While most are delighted by the return of the show, which has become somewhat of a classroom staple across the US, the change left many viewers disappointed. So, does Carl Azuz still work for CNN?
Does Carl Azuz Still Work For CNN?
Following Carl's absence from CNN 10, it sparked rumors of him being fired or quitting willingly from the media platform.
Carl's CNN profile states that "Carl Azuz is the anchor of CNN 10, an on-demand news broadcast ideal for explanation seekers on the go or in the classroom. Having served in roles ranging from package producer, reporter, and writer for the program, Azuz has covered every topic from the war in Iraq to the world's most expensive ice cream sundae. He has also interviewed students for CNN's "Fix Our Schools" series and explored the impact of technology on teenagers."
A reason for Azuz's sudden departure has not been provided beyond a statement CNN provided to The U.S. Sun.
"We're incredibly grateful to Carl for the years he dedicated to CNN 10 and CNN as an organization," the statement begins.
"We know the students, teachers, faculty and loyal viewers of CNN 10 join us in sending him a heartfelt thank you for providing the news – in a fun, entertaining, and factual way – to a generation.
"Carl is leaving the company due to a personal decision, and we wish him the very best in his next chapter and future adventures."
As the sole anchor of CNN10 — a 10-minute digital news show — Carl shared global news with a global audience. Plus, Carl also works as a CNN newsroom contributor and it's expected for Carl to continue his work with the company.
CNN 10 returns without Carl Azuz, Coy Wire filling in
Originally known as CNN Student News, the show is a 10-minute daily news digest for students older than 13 and anyone else who wants to learn about global events explained in a clear, accessible way. The previous season ended in late May 2022 and its return was expected to synch up with the new school year.
When September rolled around with no update, regular viewers started to worry that something had happened with the show. Finally, after a couple of attempts, on September 9th CNN 10 announced it would return "with a new look and new segments."
On Monday, September 12th, the new season kicked off with an episode covering the death of Britain's Queen Elizabeth II, a remembrance of the events of September 11, 2001, and an update on NASA's upcoming moon mission.
However, the much-anticipated episode did not see the return of longtime host Carl Azuz, whose segments had become a fixture in many classrooms. Over the years, Azuz has covered topics from the war in Iraq to food fads and the impact of technology on teens, all explained in an easy-to-digest format for students and people on the go.
Monday's new host, CNN sports anchor and correspondent Coy Wire, did not offer an explanation as to what happened to Azuz or whether the shake-up would be temporary.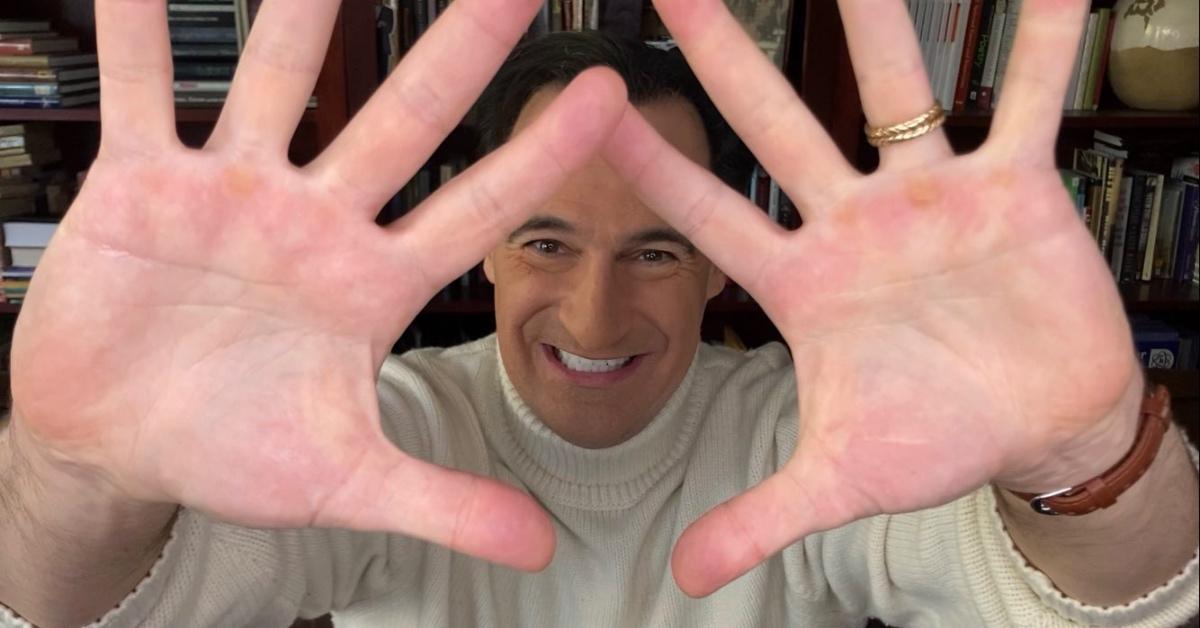 Carl Azuz appears to be very private.
Although Carl makes it a point to engage with fans and followers on Twitter, very little is known about his private life.
At this time, all we do know is Carl is very focused on his career. Per Carl's CNN profile, the anchor has a long history with the company, having worked as an associate producer and writer for CNN International.
Throughout Carl's career with CNN, he is said to have reported on a variety of topics including the U.S. debt limit, the Iraq war, the history of the U.S. Postal Service, and more. Not to mention, Carl has served as a public speaker at various events across that country such as charity events, conventions, and graduations.