How much money does the 'CoComelon' YouTube channel make? The channel is one of the most-streamed children's shows to date.
If you have small children, there's a 99 percent chance you've seen CoComelon appear on your television screen at some point throughout the day (or night if your little one can't sleep). CoComelon became an internet sensation shortly after it began streaming on YouTube under the brand name ABC Kid TV in 2005.
If you're wondering who owns the show, which was initially centered around baby JJ and his family but has since expanded to incorporate more characters, we've got the scoop on the new owners. We're also disclosing how much the CoComelon empire is now worth today.
Who owns CoComelon?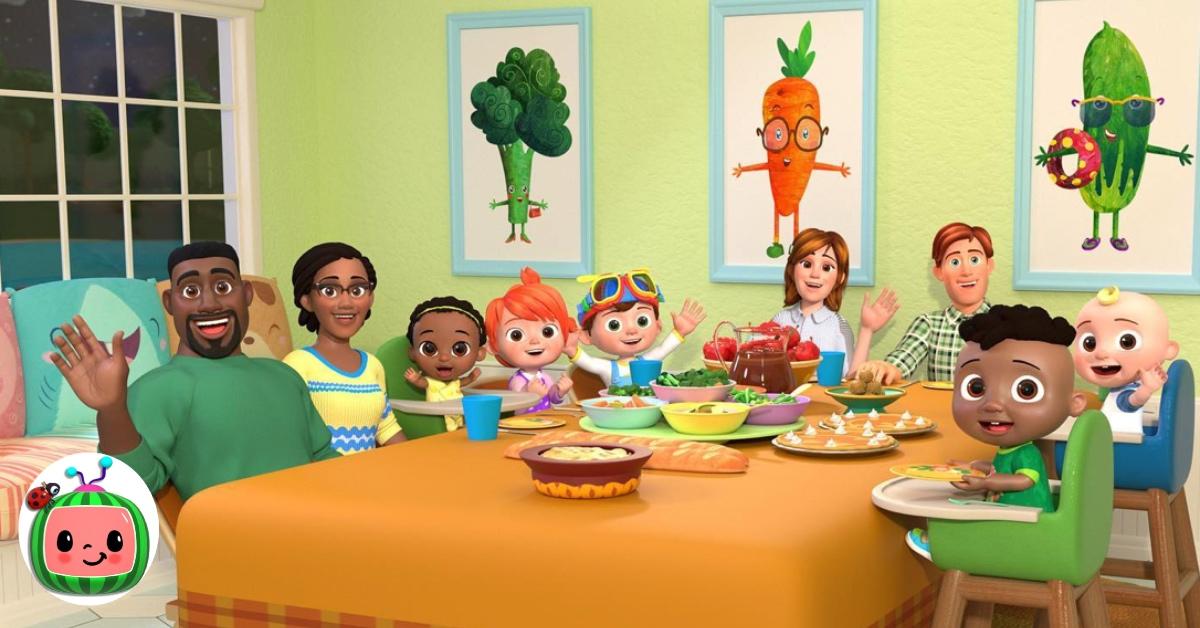 CoComelon was initially owned by Treasure Studio, a company founded by Jay Jeon (more on him later), but was sold to Moonbug Entertainment in July 2020, as per Time. Moonbug has a reputation for seeking out popular kids programming on platforms like YouTube, and then attempting to "build them into even bigger phenomena."
After Moonbug acquired Treasure Studio, it expanded it, which allowed the show to reach a much larger audience. Time says CoComelon began streaming on platforms in China, South Korea, and Europe after the deal was sealed. It appears Moonbug really knows how to pick winners as it also acquired shows like Little Baby Bum Bum and Blippi.
Although Moonbug managed to build CoComelon into an empire, in November 2022, the company was acquired by two former Disney executives who were backed by Blackstone, an investment management company based in New York City. They reportedly paid around $3 billion to settle the Moonbug acquisition deal.
Since then, Blackstone has continued to grow the CoComelon brand which now includes a Spotify podcast and branded merchandise. From toys to bedsheets to clothing, the CoComelon logo and the show's characters can be seen on an array of children's products.
Who is Jay Jeon?
Jeon is the brains behind CoComelon. The father created the show in 2005 from his efforts of trying to "teach his kids the ABCs," according to Time. While Jeon had some directing experience, his wife also authored some children's books. Together, they combined their skills to make videos that replicated the songs they sang to their kids.
After Jeon was able to earn enough income from YouTube ads, he reportedly walked away from his career to put all of his focus on the show. However, in 2020, he decided to sell his company, Treasure Studio, which held ownership rights to CoComelon.
What is 'CoComelon's' net worth?
While some sources speculate CoComelon may be worth upward of $700 million, the figure hasn't been confirmed. But it isn't farfetched to assume the children's show is worth millions as the show "was watched for 33 billion minutes" in 2021, cited Time.
Per Social Blade, the estimated daily earnings of the Cocomelon channel is at $21.9k to $350.8K, with weekly revenue of $153.5K to $2.5 million, a monthly income of $657.8K to $10.5 million and a yearly salary of $7.9M to $126.3M.
Does 'CoComelon' have concerts?
If your child is a CoComelon fan, they'll be excited to hear that the CoComelon brand has expanded to include live concerts. During December 2022, CoComelon Live! will be on tour in various locations including Tennessee, Arkansas, Louisiana, and Kentucky.
CoComelon concert tickets are available for purchase on Ticketmaster and range in price from about $35 to $80 depending on your location and seat selection. Tour dates haven't yet been released for 2023.