The FIFA World Cup is almost here. Kicking off on Sunday, Nov. 20, 2022, the prestigious soccer (or football for people outside of the United States) tournament held every four years will run until Sunday, Dec. 18, 2022. This year, the matches will be held in the small, middle east nation of Qatar.
The FIFA World Cup consists of teams from 32 nations that qualify in games held throughout the months leading up to the formal competition. Once in Qatar, these teams will face off against three other countries in the group stage which features Groups A through H.
After that, the top two teams from each group will move on to the knockout rounds, starting with the Round of 16. If they advance, the Quarter Finals, Semi-Finals, and eventually The Final match will follow. During the last World Cup in 2018, France took home the title.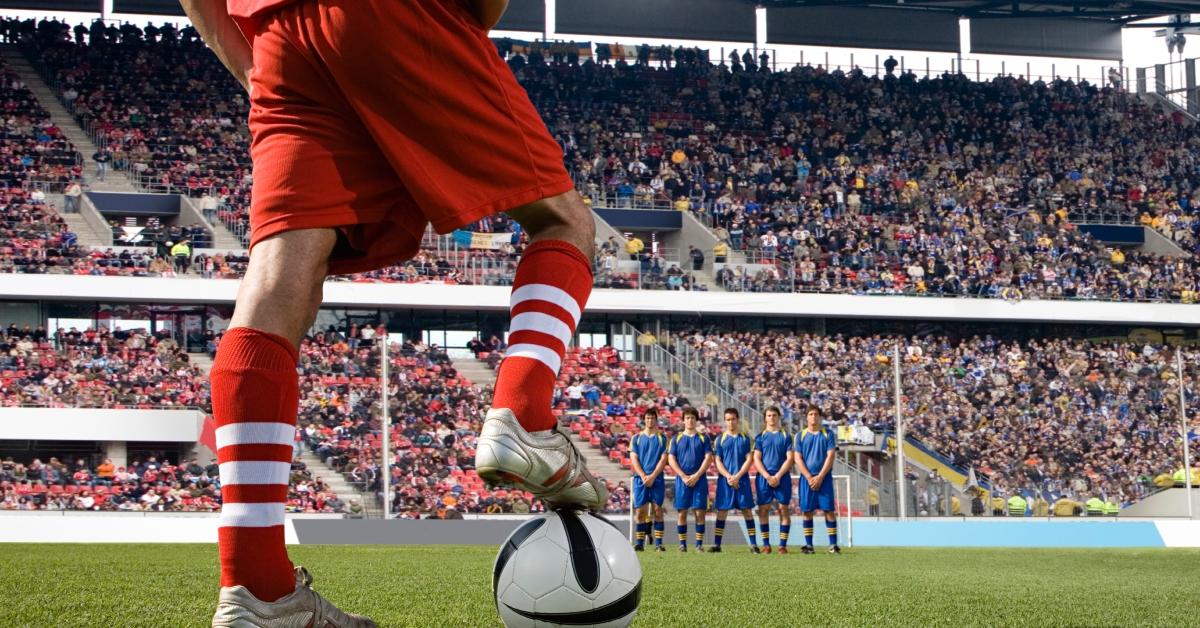 So, what famous players can we expect to see competing for this time around? There are rumors that Portuguese talent Cristiano Ronaldo will be playing, but is there any truth to this? Keep scrolling for everything we know.
Will Cristiano Ronaldo play in the FIFA World Cup?
Yes, Cristiano Ronaldo will play in the FIFA World Cup. The Portuguese captain is expected to start for his country as they face Ghana on Thursday, Nov. 24, to begin their push for the World Cup trophy.
He will be playing in Group H. And unless he gets injured during practice or leading up to the game, Cristiano could be in the starting lineup when players take the field at Stadium 974 in Doha, Qatar. However, Coach Fernando Santos and his staff will make the final decision when the formal roster is released.
Per ESPN, Cristiano recently missed World Cup training due to a stomach bug. Hopefully, he can recover before his big match.