What is 50 Cent's net worth? 50 Cent has secured an impressive fortune that's set to multiply.
Hip-hop lovers agree that 50 Cent — born Curtis James Jackson III — left his stamp on the music genre. The South Jamaica, Queens rapper quickly became hip-hop's golden child after the release of his 2003 debut album, "Get Rich or Die Trying." With the standout hit, "In Da Club," which dominated the Billboard Charts for nine weeks, it's clear that 50 is a force to be reckoned with. The MC went on to collaborate with his mentor Eminem, and G-Unit rappers Tony Yayo, Lloyd Banks, and Young Buck.
Aside from dominating the rap world, 50 has long been praised by his peers for his business acumen. Not only has he launched successful clothing and footwear lines, but he's also crossed over into the television world.
And with a number of successful shows under his belt, 50 has become the well-rounded entrepreneur that many people aspire to be. Basically, 50 is rolling in dough, and many want to know more about his net worth. Keep reading to get the full scoop.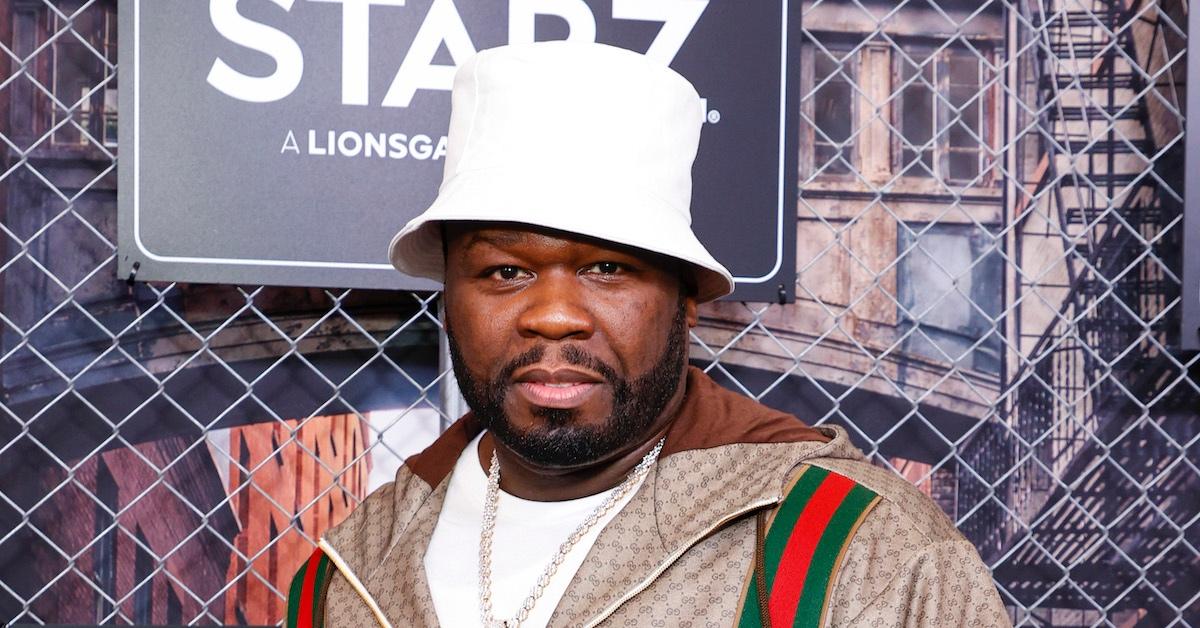 50 Cent's net worth will continue to grow, thanks to his creative pursuits.
According to Celebrity Net Worth, 50 Cent has accumulated a net worth of $40 million, as of this writing. This number is a combination of the star's work as an actor, producer, investor, film producer, screenwriter, rapper, songwriter, and entrepreneur. The outlet reports that 50's lavish spending in the past cost him to file for bankruptcy in July 2015.
Before filing for Chapter 11, his net worth hit the $100 million mark. Since 50 has been able to rebuild and build a substantial net worth in just six years. It's a testament to 50's intelligence and perseverance.
50 CENT Profile Summary
50 Cent is an American rapper, actor, entrepreneur, producer, and songwriter who has made huge waves in the entertainment industry.
Profession: Actor, Producer, Investor, Film producer, Screenwriter, Rapper, Songwriter, and Entrepreneur
Net worth: $40 million
Birthdate: July 6, 1975
Birthplace: South Jamaica, Queens, N.Y.
Birthname: Curtis James Jackson III
Mother: Sabrina Jackson
Children: Two sons born in 1996 and 2012
50 Cent recently spoke about his final album and made a declaration that has sparked debate on social media.
Let's be honest: Most hip-hop fans always include these four rappers in their Top 10 list of all time: Jay-Z, The Notorious B.I.G, Tupac, and Nas. The impact these MCs have had on the game is unmatched.
Many rappers have shared their opinions about the best rappers dead or alive, but 50 Cent has reignited the conversation after making a declaration that he is in the Top 10 list.
On Dec. 20, 2021, 50 took to Instagram and announced that his next album may be his last, while also dubbing himself one of the Top 10 MCs of all time.
"Smile, my next album might be my last. I terrorized hip-hop for 14 years. Don't believe me Nielsen, the numbers will never lie. But, I'm nobody's favorite SMH. Nah, I'm Top 10 dead or alive and I'm not done," he captioned a video of a music performance.
In true social media fashion, fans immediately shared their opinions about 50's declaration. While some fans consider 50 to be one of the greats, many believe that he is a Top 20 rapper. His declaration sparked a huge debate.
Many users argued about 50's status when it comes to cultural impact, sales, influence, and more. Some believe he's absolutely in the Top 10 while others aren't sure he meets the standard.
Truth be told, no matter where fans personally rank the star, 50 has made huge contributions to the genre and beyond, so that puts him in a league of his own. And if it's true that 50's next album will be his last, fans can expect the MC to go out with a bang.