Alyssa Diaz was pregnant in 2020 during the filming for Season 3 of 'The Rookie.' How many children does she have now?
American actress Alyssa Elaine Diaz is known for her roles on television, such as Celia Ortega on the CBS daytime soap opera As the World Turns, Jasmine on the ABC Family series The Nine Lives of Chloe King, Gloria Cruz on Lifetime's Army Wives, Teresa on Showtime's Ray Donovan, Dariela Marzan on the CBS series Zoo, and Officer (later Detective) Angela Lopez on the ABC series The Rookie.
When Angela Lopez became pregnant with Wesley's baby in Season 3 of The Rookie, fans couldn't help but be excited — and they were even more excited to learn that Alyssa Diaz was pregnant in real life too! In the show, Angela gave birth to her son Jackson, while in real life, Alyssa also welcomed a son.
Fast forward to Season 5 of the show, and Angela is pregnant once again! Given the show's history of working around real-life pregnancies (Alyssa's co-star Jenna Dewan Tatum also continued working throughout her pregnancy in 2020), people are naturally curious about whether Alyssa is pregnant IRL once again.
Viewers are excited that the couple are unexpectedly pregnant again in Season 5 of the show. History couldn't repeat itself for her fans as Alyssa Diaz is NOT pregnant in real life this time around. However, fans are curious to know about Diaz's family. Here's what we know about her husband and kids.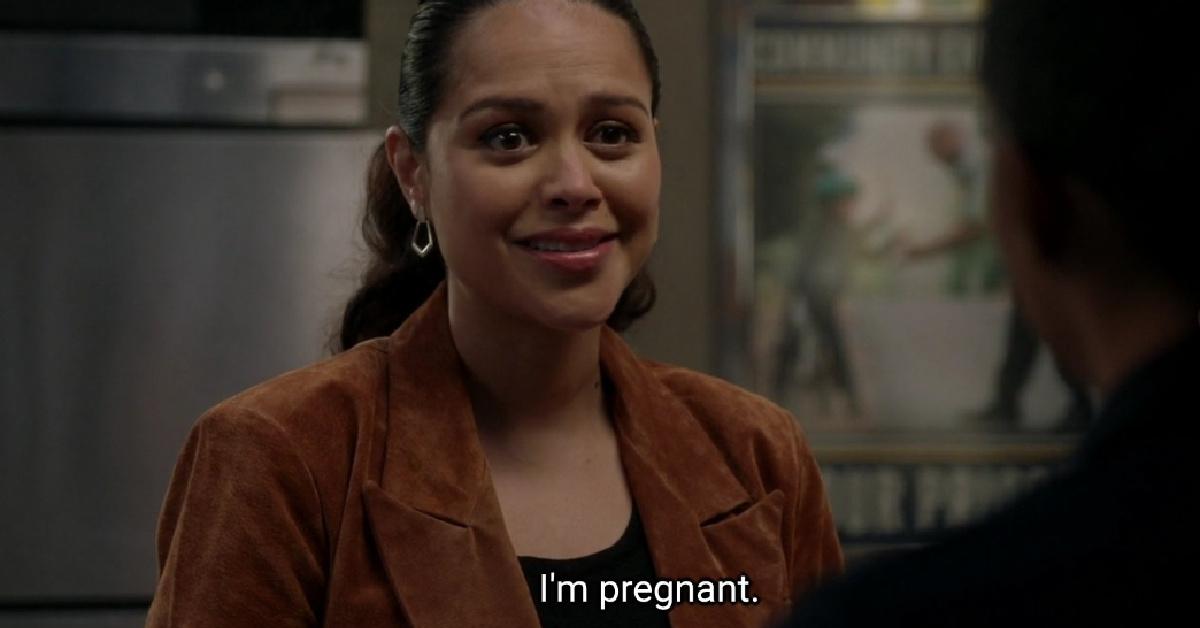 Who are Alyssa Diaz's children and husband?
In 2019, Alyssa announced that she and her boyfriend, singer and songwriter Gustavo Galindo were engaged. A year later, they announced they were pregnant with a baby boy. Gustavo also has a daughter who appears to be from a previous relationship.
"2020 has been quite a ride. It started in Hawaii with an engagement and ended with a beautiful baby boy Alyssa and I are so happy to welcome our son to the world. His big sister is also very excited and happy which makes me even happier," Gustavo wrote on his Instagram (in a post that has since been deleted).
Alyssa also announced the pregnancy in an Instagram post that has since been deleted, writing, "One year ago today I got engaged to the love of my life. And now we are celebrating the birth of our son. It's been a helluva of a year but love and hope is what gets us through. Thank you Gustavo for all the light, love, and laughter you bring into my life. I didn't know my heart could crack open so big."
Catch new episodes of The Rookie Tuesday at 8 p.m. on ABC, or stream the series on Hulu.